Paige Turley Faces Awkward Questions Over Lewis Capaldi Romance
Love Island 2020 winner Paige Turley faced some awkward questions about her ex-boyfriend Lewis Capaldi this week - whilst being interviewed sitting alongside current boyfriend Finley Tapp!
Paige Turley came out on top of this year's Love Island along with boyfriend Finley Tapp. Now she's returning to her old singing career and has her very first single out, a cover of Artful Dodger's Moving Too Fast.
Appearing on Lorraine to promote the track, Paige was clearly not expecting to be asked about her ex-boyfriend Lewis Capaldi - although it's hardly surprising really seeing as he's one of the UK's biggest singers right now.
Christine Lampard, who was presenting the show whilst Lorraine Kelly is on her summer break, asked: 'I hate to bring up exes but now you're both in the music business, have you spoken to Lewis Capaldi?'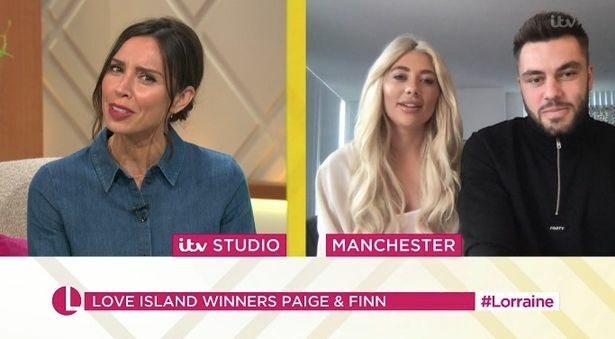 This was more than a little awkward seeing as poor Finn was sitting right next to Paige! Ever the professional though, Paige laughed the question off and gave us all an update on her relationship with her ex. Squirming only slightly, she said:
No, after Love Island we exchanged texts, I congratulated him on the Brits and he congratulated me on winning, but no - after then, we've not…