Admit it - while it may not be the most sophisticated show in the world, there are few Channel 4 programmes more entertaining than Naked Attraction. Watching a group of people get judged while naked in the hopes of being picked to go out on a date.
It bears repeating that, once again, everyone gets naked in this show. It's still mind blowing that this show is allowed on TV.
If you've ever thought that it would be fun to strip down and try it out, you're in luck - it looks like Channel 4 is now looking for contestants to appear in the upcoming series!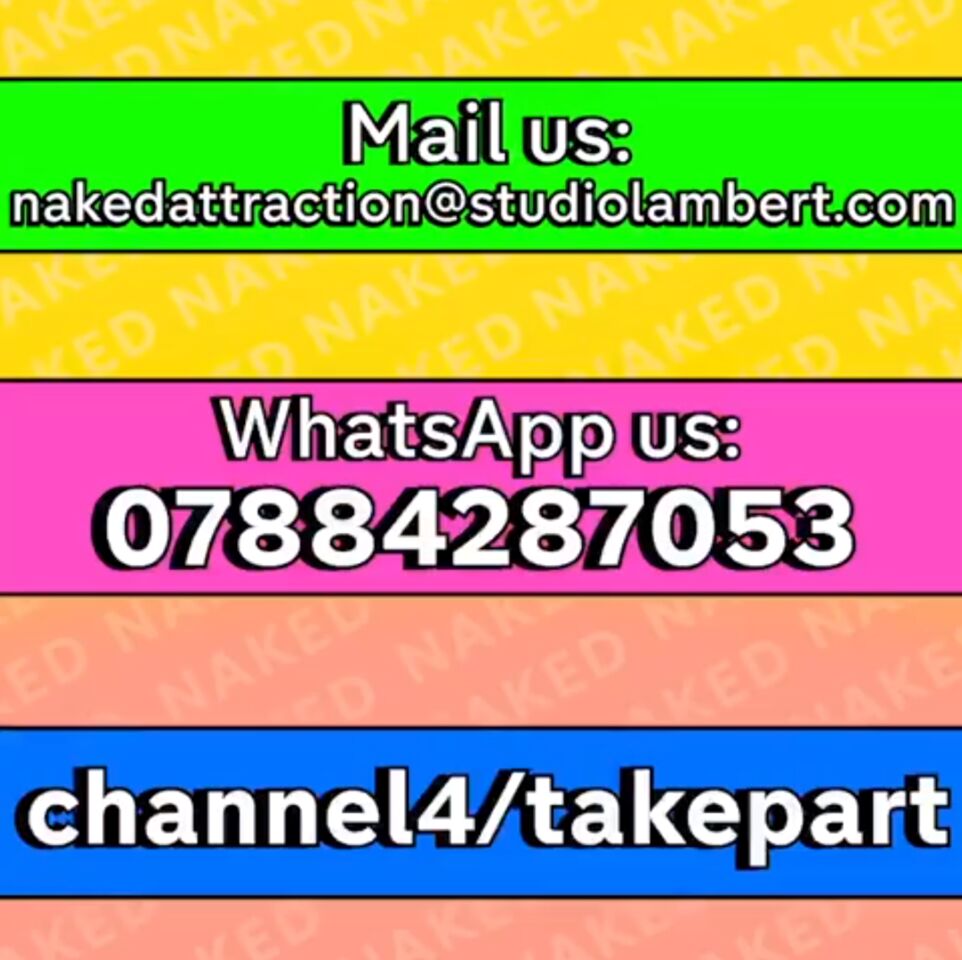 If you don't know the concept, it's rather simple (however we're sure you'll immediately go check out an episode on YouTube right after this): contestants standing naked in boxes that will progressively reveal more of their bodies as the rounds go on. All the while, a fully clothed person will judge each contestant and eliminate them one at a time.
At the end, everyone (the final two contestants plus the clothed person) will find themselves naked all together for the final decision. The formerly clothed person will then choose between the final two contestants who they'd like to go out on a date with.
Still interested? Check out the video and image above for more details on how you can get your application sent in!