Gwyneth Paltrow is famous, not only for her acting but also for her ability to deliver some very questionable health tipssuch as putting jade eggs in your 'special place' to strengthen your kidneys.
The actress has recently released a Netflixdocumentary entitled: The Goop Labwhich involves the investigation of many challenging wellness topics. Paltrow featured on Jimmy Kimmel Live the other night to talk about some of the work that she is doing. The comedian, however, managed to pry out the information we have all been wanting to know... The story behind the famous new candle.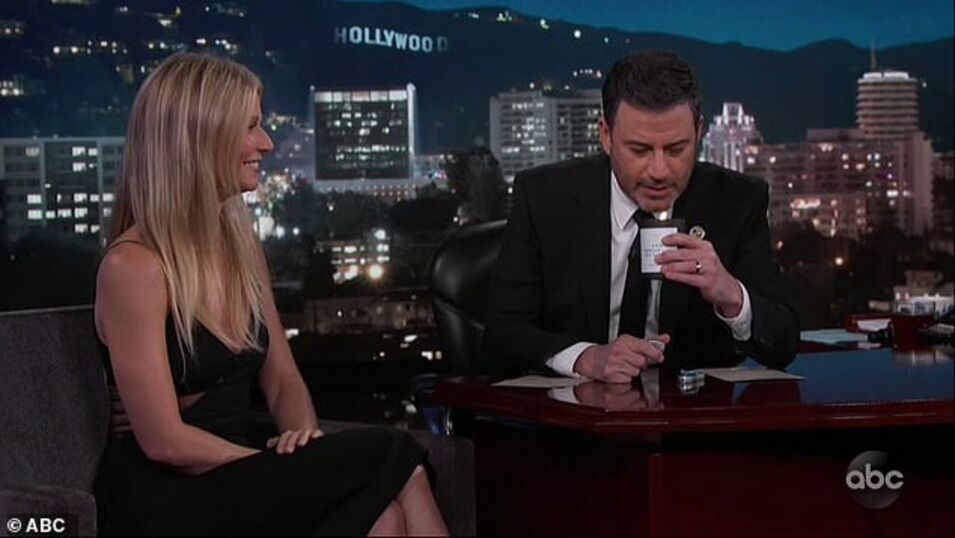 Paltrow recently released a candle entitled 'This Candle Smells Like My Vagina' and the internet has been wondering, why on earth she would release such a candle and if it really smelled like her vagina.
'The Politician' actress came forward with the story behind the candle and stated that she and a close friend who develops the fragrances for her company were experimenting with some new scents and as a joke, the celebrity claimed 'that smells like my vagina'. She then went on to divulge:
"But then I was like, wouldn't that be cool if somebody actually had the guts to do that? What a punk-rock, feminist statement, to have that on your table. And then he made it. I thought he just made me one as a joke, but then the next thing I knew, it was on my website."
The Goop website doesn't currently ship to the UK but the candle is listed in the US for $75, that's about £58. The candle is described as 'a funny, gorgeous, sexy, and beautifully unexpected scent' and made with 'geranium, citrusy bergamot, and cedar absolutes juxtaposed with Damask rose and ambrette seed'
Well, of course, Jimmy Kimmel did the thing we have all been wanting to do and lit the candle. However, he claimed that the candle 'doesn't really... you know what I'm saying?' he explained further:
'It smells nice... It smells a little masculine really'
The actress went onto describe that the purpose of the candle wasn't really to smell like an actual vagina but to be a statement of empowerment for people who have grown up with shame surrounding their private areas.
Well, her health techniques may be a little out the gate but this candle is a statement that we can all get behind.