Everyone is talking about Tuesday night's episode of GBBO as fan favourite Hermine fell just short of the finals.
The mother of one had been impressing both the judges and the audience all season long only to be eliminated at the semi-finals.
The pastry that defeated Hermine was none other than the Danish cornucopia cake otherwise known as the 'horn of plenty'.
The giant, hollow, cone-shaped cake was the aim of the technical challenge and proved to be troublesome for many bakers… And of course, it sparked many innuendos from our favourite hosts Matt Lucas and Noel Fielding.
Both Prueand Hermine herself expected great things to come out of the challenge but ultimately the judges were left disappointed.
However, many Great British Bake Offfans believe that Hermine was slighted as Peter struggled in the technical challenge and didn't even end up making a horn but still managed to come in first place.
Laura also she broke down in tears during the technical challenge claiming she didn't have a 'logical brain', still she wasn't sent home either. One person commented online:
So Hermine was the ONLY one to get the challenge to look exactly as expected and she's second.... what?!
Another person chimed in distraught at the night's results:
Noooo, how has Hermine not made the final. Star Baker twice, one bad week and she's gone, surely got to take more than one week into account when deciding finalists.@PrueLeith@PaulHollywood why!?!
Peter managed to impress judges this week by making his Savarin cakes non-alcoholic.Prue claimed that the cakes were delicious despite the lack of alcohol in the traditional French booze-soaked desert.
Unfortunately, Hermine again went through some hiccups in the signature challenge. Despite having four and a half hours to make a cube cake - a large cube made out of 25 mini cubed cakes - Hermine admitted she had only made her plans for the intricate dish the night before.
Laura's black forest cube cake took a messy turn rather quickly while Peter impressed judges with his chocolate, raspberry and pistachio cube cake who commented that the cake was well executed and delicious.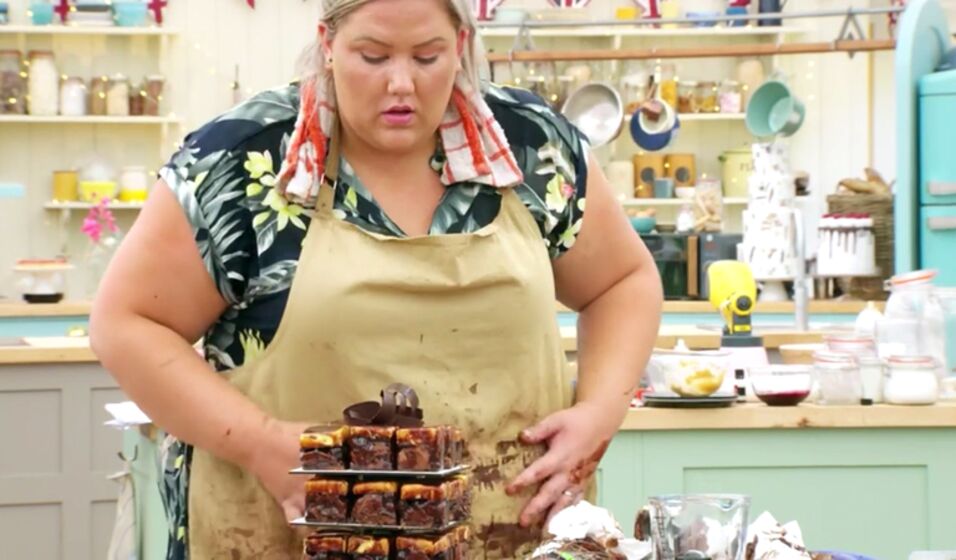 Judges were also impressed with Dave's cake calling it a 'triumph', while Laura's mess of a cake was still congratulated as having 'delicious' flavours.
But, many fans were disappointed to see that Hermine's cake could not be saved and was criticised for being 'stodgy' and 'like a rubber ball'.
This clearly wasn't Hermine's week and it looks like it's the end of the GBBO road for this fan favourite. This just leaves Peter Sawkins, Dave Friday and Laura Adlington are left to battle it out for the final next week.