Anti-vax theories have never been taken lightly and have attracted controversy at every corner. Now, despite the unending trauma caused by the current pandemic, Love Island stars Mike and Priscilla have come under fire for posting anti-vax content on Instagram.
Mike Boateng and Priscilla Anyabu featured onLove Island's first Winter series set in South Africa. The pair fell short of a winning place but have been one of four couples that have stood the test of the outside world.
Now, Mike and Priscilla have been urging their fans not to put their hands up for the coronavirus vaccine and suggesting that it may not be safe.
The first doses of thevaccine have already started rolling out across the UK and it is by no means compulsory to take it. There is also no evidence that the vaccine is harmful and all coronavirus vaccines that have or are set to be introduced in the UK have gone through many stages of vigorous testing.
Despite this, the former Love Island faces have been pushing #scamdemic on their combined 613K followers.
Priscilla, who has an Instagram following of 167K followers recently posted to her story an infographic entitled 'How to legally decline a vaccine'.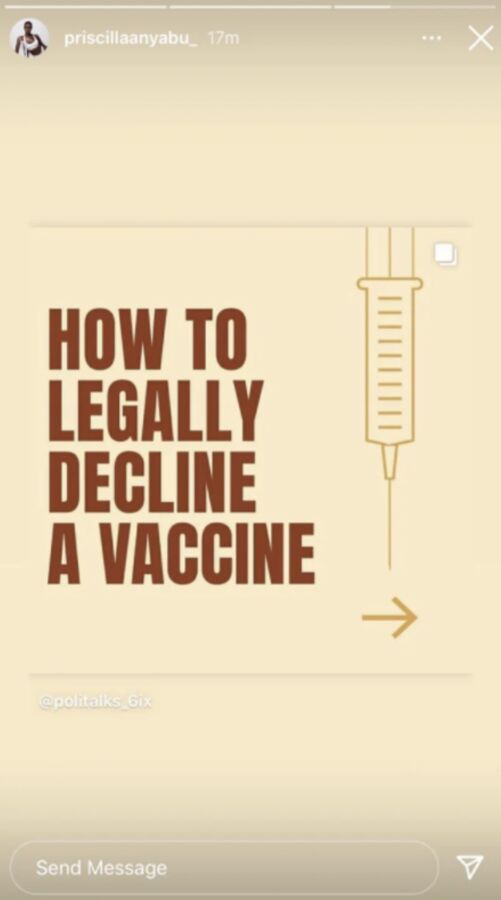 The content originally came from an account @politalks_6ix with the caption 'the #scamdemic has 99 per cent survival rate!', has been labelled as false information by independent fact-checkers.
By June this year up to 0.9% of people who contracted COVID-19 in the UK had died. But, claims of this 'blanket survival rate' widely understate just how dangerous the virus can be as to date, over 62 thousand people in the UK have died from coronavirus. The NHS has also confirmed that five per cent of people have reported symptoms lasting longer than eight weeks.
The account @politalks_6ix regularly shares harmful anti-vax content and markets itself as being labelled 'R for Real News'.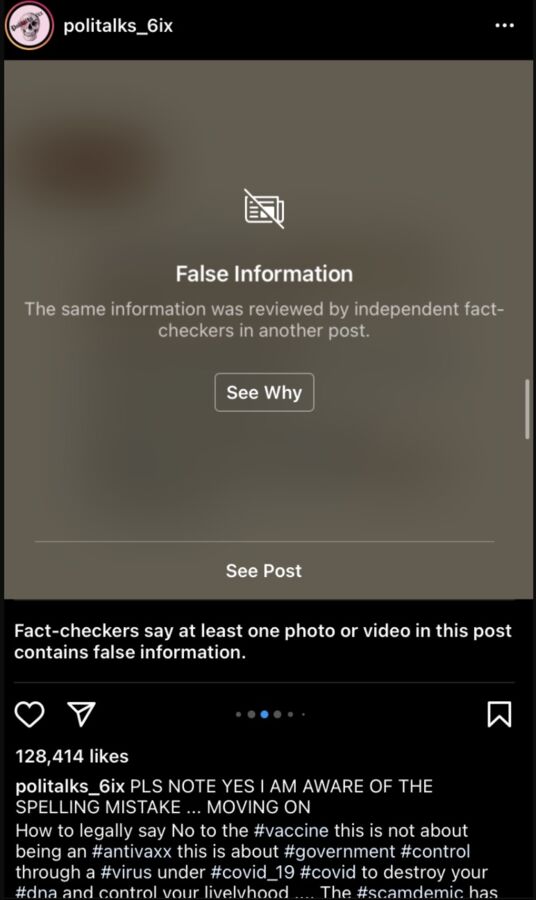 Priscilla's Love Islandboyfriend has also been supporting anti-vax narratives after posting a skit claiming to be government promo for the vaccine. In the video Mikeshared with his 446k followers, the ex-policeman started flinching through the message suggesting that the vaccine had messed him up.
Other Love Island co-stars such as Biggs, Chedand Sherif all commented on the post with cry-laughing emojis further supporting the mocking and potentially harmful content.
However, another famous Love Islandveteran, Dr Alex George had also posted a rebuke to set the record straight. Alex wrote:
Let's be absolutely clear. I am not being paid to endorse the vaccine.
I am happy about the vaccine because I am a doctor who has seen so much death from the virus and want it to end. I am also an individual who has suffered greatly because of this pandemic and want it to end. If the vaccine is good enough for our stringent regulatory board it is good enough for me. I will be having the vaccine.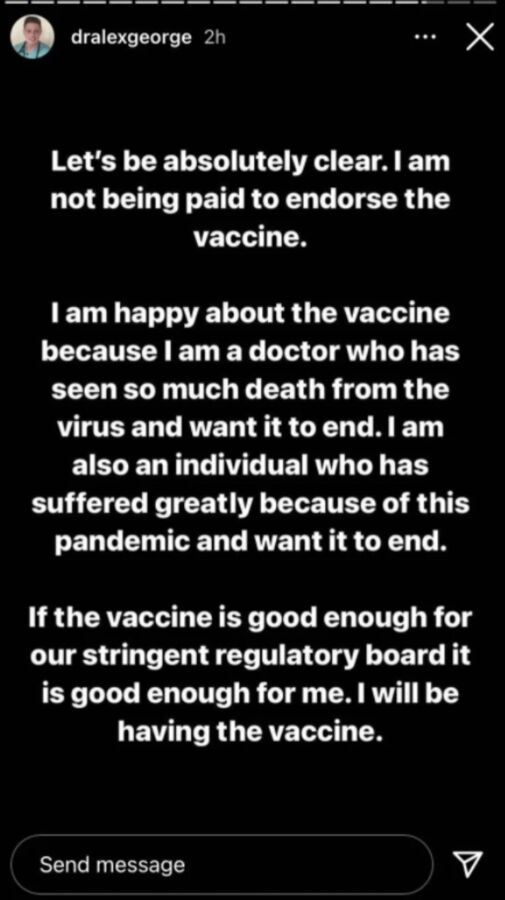 This is not the first time
Despite Alex's rebuttal, this is not the first time Love Island stars have been spreading misinformation about the virus.
Just four months ago, Callum Jones also posted a meme on his Instagram story claiming that the death figures from the Coronavirus were exaggerated.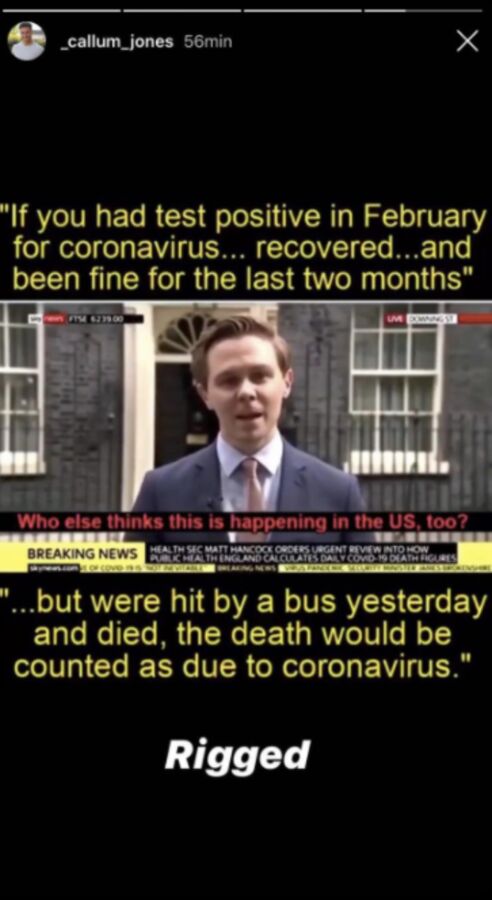 The meme stated that those who had been COVID free for months and then died after being hit by a bus were being counted towards the coronavirus death toll with Callum labelling the virus as 'rigged'.