Cara De La Hoyde Has Gone Into Early Labour After Worrying Diagnosis
Love Island series 2 winner Cara De La Hoyde has been induced into early labour after being diagnosed with pre-eclampsia. Both Cara and her husband Nathan Massey took to Instagram to keep their followers updated with what was going on and share photos and videos from the hospital.
Cara De La Hoyde and Nathan Massey's baby girl will be arriving sooner than expected. After being diagnosed with pre-eclampsia last week, Cara has been admitted into the hospital to be induced. Cara and Nathan are already parents to 2-year-old Freddie-George and first announced that they were expecting another baby back in March.
Cara took to Instagram last Thursday, sharing a cute snap with Freddie-George and writing:
The last few days have been pretty up & down, still not out of the woods yet ✨ I have been diagnosed with 'Preeclampsia' after my local midwife spotted the signs at my appointment yesterday 🌸Thankyou everyone for all your messages of love & concern, I'm seeing the head consultant tomorrow to see what the next steps are.
Now, a rep for the couple has confirmed that Cara has gone into early labour, saying:
I can confirm that due to the pre eclampsia diagnosis, Cara Delahoyde-Massey has been admitted to hospital to be induced early for the safety of her and her baby. Her husband Nathan is with her in hospital at this time. I will keep you informed if there's any further developments.
Meanwhile,Nathantook to his Instagram story on Sunday to share a video of Cara in the early stages of labour, before heading home to watch a film with son Freddie-George. Cara didn't seem too impressed with her hubby sharing the footage though, as she reposted it to her own story with the caption 'Why!?'.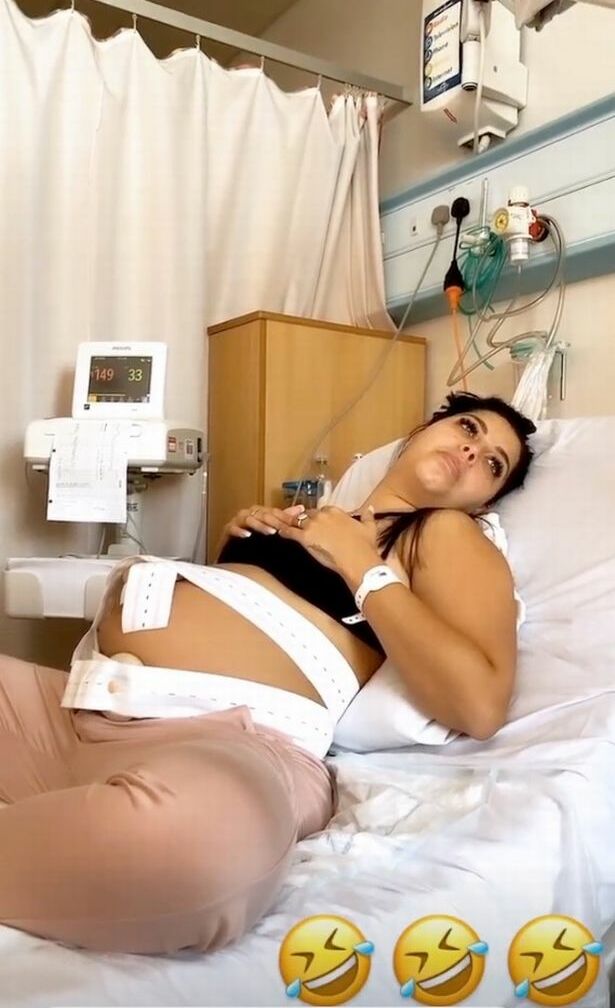 What is pre-eclampsia?
Pre-eclampsia is a condition which is experienced by around 6% of pregnant women. It is often mild but it can have serious complications if left untreated. The first symptoms of pre-eclampsia include high blood pressure and protein in the urine. It can also cause swelling, headaches, and pain below the ribs.