When it comes to issues of domestic violence, the focus seems to be more on spousal and parental abuse.
But there are many parents who suffer violent abuse at the hands of their children, but are ashamed and feel too guilty to report these cases.
One such parent, Helen Smith, 44, is raising awareness about this form of abuse a year after she almost died at the hands of her own son.
Smith, a health assistant, recalled how she was taken prisoner by her son in March, 2020 and was beaten and almost killed in a torturous eight hour ordeal.
She said her only son, Sean Wilson, 23, even filmed himself punching, slapping and strangling her.
She managed to escape and contact the police after he fell asleep.
In December 2020, Wilson was jailed for eight years.
Raising a deeply troubled son
According to Smith, her son had always exhibited violent tendencies, even as a toddler, and would bite, kick and spit on her. She said it was so bad she had to send him to anger management classes when he was only three years old.
I kept telling myself he'd grow out of it. But as he grew older, he was constantly angry. Sean would bite me, spit at me and throw things at me. It got so bad that when he was three, I sent him to anger management classes. It was horrendous and I really struggled.
She said raising a violent and angry teenage boy as a single mother had been very challenging for her.
Smith was still hopeful he would grow out of it and never expected that he could actually harm her until one evening in 2016 when Sean's girlfriend at the time had come to visit for the weekend.
I heard them arguing in the living room.I rushed in and stood between them, trying to break it up. Suddenly, Sean threw me over the coffee table and I hit my head on the corner. I blacked out.
When I came around, police officers were arresting Sean and I felt this sudden pain in my hand. There was blood pouring out of it. A police officer told me Sean had stabbed me with a kitchen knife. After all those years, I never expected him to actually harm me. I couldn't believe it.
In July 2018, Wilson pleaded guilty to one count of ABH (assault causing actual bodily harm) against Helen at Woolwich Crown Court and was jailed for four years.
'I'll never forgive him'
According to Smith, when the initial anger of what he had done wore off, she was consumed by guilt.
She said she felt she had failed as a parent and that her son was in jail because of her. Sean apologised to her from prison and she would go to visit him every week.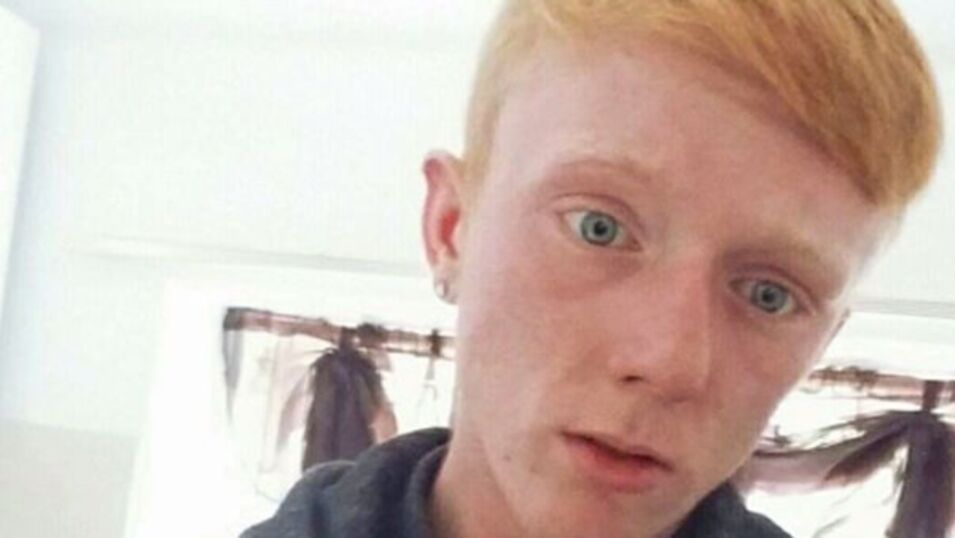 When he was released two years earlier and couldn't find a place to stay, she agreed to take him in while his parole officer helped him find accommodation.
She said in the first week, he seemed like a changed man and was pleasant to be around. But one evening, while eating takeout, Sean got angry when his mother wouldn't get up to give him a fork.
Helen recalled how he pushed her to the floor, kicking her and saying she was the reason he went to jail.
He began slapping and punching the side of my head again. Sean then grabbed two kitchen knives and screamed that it was my fault he went to prison. I was terrified. At one point I begged for the toilet but he refused. So I wet myself.
Eventually Sean dragged me into the living room and put me into a headlock and began strangling me.I thought I was going to die. He filmed it all on his phone too.
In December 2020, Sean Wilson, 23, pleaded guilty to one count of ABH and one count of false imprisonment and was sentenced to eight years.
Helen had this to say about his punishment:
This time I felt no guilt and it didn't feel like enough. Now, I suffer with panic attacks and nightmares. I loved my son and never thought he'd hurt me like this. I'll never forgive him for this. He's a monster.