A photographer was stunned to find a fully set table for two in the woods of the Lake District. Ashley Cooper discovered the mysterious afternoon tea set-up with tables and chairs, while wandering the wilderness.
Instagram Generation
He initially thought it was an art installation, but upon closer inspection, he figured the table of half-eaten food and glasses of drinks, may have been left behind by a couple celebrating an occasion.
The afternoon tea was found between Great Langdale and Little Langdale - an area considered to be one of the most specular spots - making the Cooper believe it was left...
"by someone from the Instagram generation. It looks like a romantic meal in the woods, but then they couldn't clean up after themselves. They've gone to a lot of trouble to carry the gear down there as it's about half a mile from the nearest road - but it just looks like they finished their meal and got up and just left it all."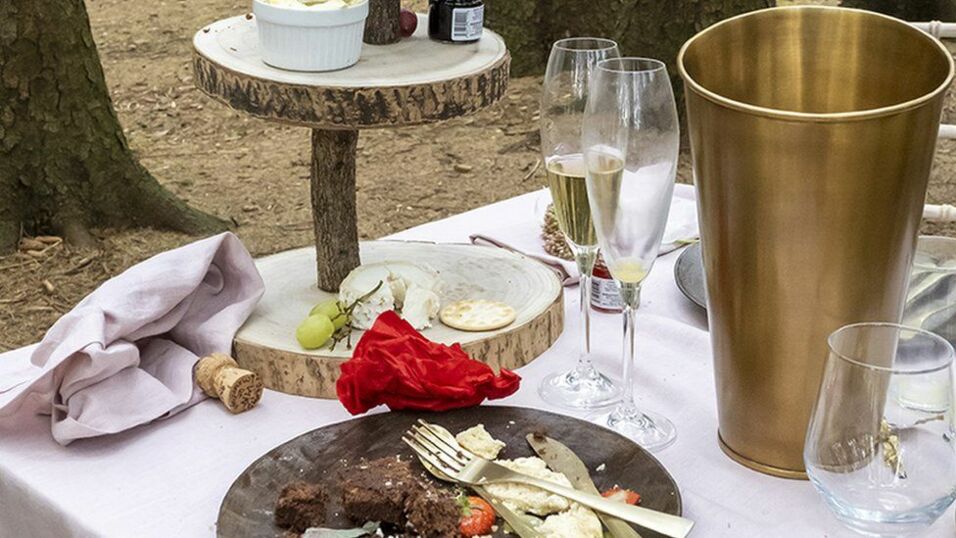 'Short of a Conscience'
Nearby hotels' staff said they have nothing to do with the set-up. The Lake district has been battling an issue of people leaving rubbish behind as the area has gained popularity with visitors as lockdown measures eased.
Mr Cooper, a climate change photographer from Ambleside, said he has come across a number of abandoned tents, sleeping bags and cooking utensils on his walks over the past 18 months.
We're seeing a very different type of visitor to the Lake District who has no respect for the place whatsoever. These people aren't short of money but they are short of a conscience and social responsibility.