If Princess Diana were still alive today, she would have been celebrating her 60th birthday alongside her two boys today (1 July). She may not be walking amongst the living, but William and Harry have found another way to keep her legacy alive.
A Lady Diana statue
In 2017, the brothers commissioned a statue of their mother and they planned to place it at the Sunken Garden in Kensington Palace. Fast forward four years later, the statue is finally ready and just in time for Lady Diana's 60th birthday. The two brothers will be getting together later today to unveil the statue in a private event with members of the organising committee and Princess Diana's family.
This is the first time we will be seeing the two brothers united after Prince Philip's passing in April. Since Harry and Meghan's explosive interview with Oprah, tensions have been high between the two brothers but it looks like they've managed to set aside their differences for this very special occasion.
Makeover of the gardens
To accommodate this very precious monument, the Sunken Garden has also been receiving an extravagantmakeover. Hello! Magazine reported that 1000 hours of work have been done on the grounds and it has now been filled with all of Diana's favourite flowers, including 300 tulips, 200 roses, and 100 forget-me-nots. Landscape architect, Pip Morrison, who was the brains behind the design said in a statement:
This has been a very special project to work on, as the Sunken Garden was a favorite place of Diana, Princess of Wales
We have worked carefully to ensure that the new layout and planting scheme complements the statue, providing a calming place for people who visit Kensington Palace to remember the Princess.
Yesterday, the Kensington Palace released photos of the new and improved Sunken Garden and they've definitely made some major improvements. Here's a quick look at the before: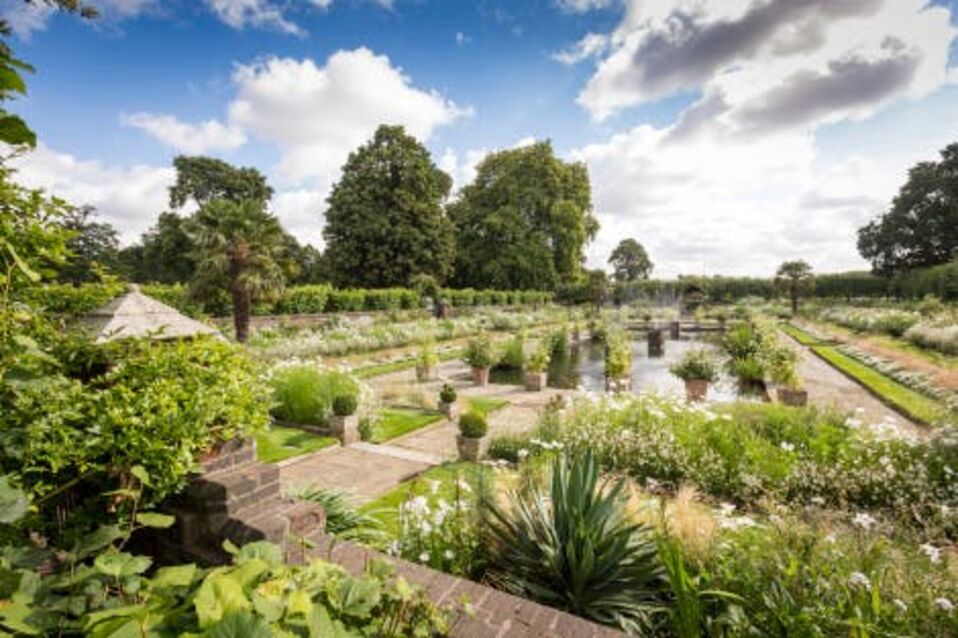 And after: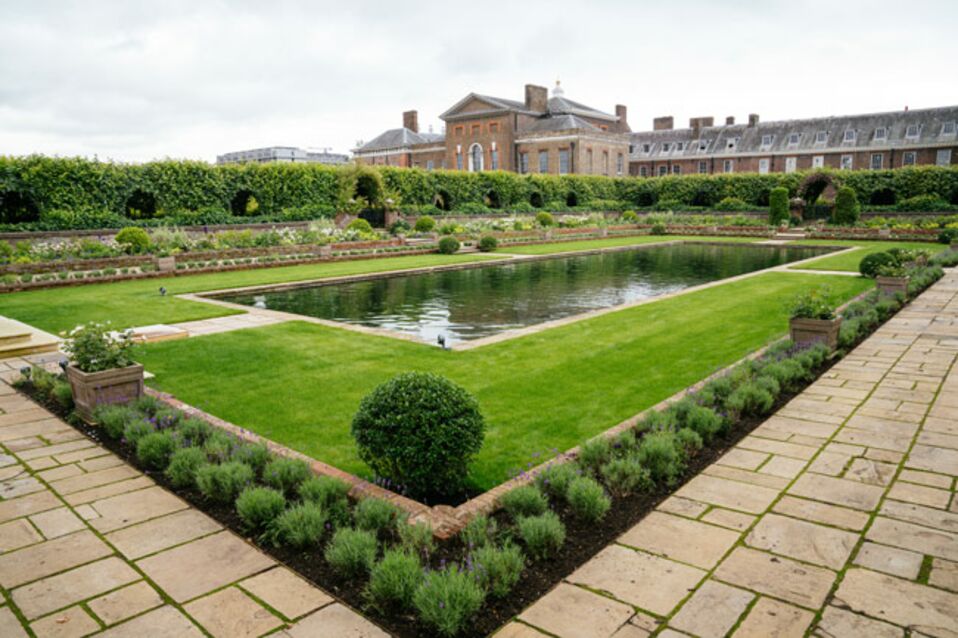 Now it's fit for the presence of a magnificent Princess!