American actor Jeff Goldblum has recalled the time he sat next to Princess Dianaand shared popcorn with her at a special screening of the first Jurassic Park film, almost 30 years ago, as reported by HuffPost.
'A royal screening... with popcorn'
Goldblum and Princess Diana were seated next to one another at an early showing of the film at London's Natural History Museum in 1993. 69-year-old Goldblum recalled the event at the global premiere of the upcoming Jurassic World: Dominion on Monday 6 June in Los Angeles, telling Entertainment Tonight:
I'm remembering London. We showed it to – speaking of the Jubilee, the Platinum Jubilee – we showed it to Princess Diana and we had a kind of a royal screening.
Sam Neil was here, Princess Diana was here, you know, and we showed them the movie. I was standing there next to Diana… sitting, with popcorn.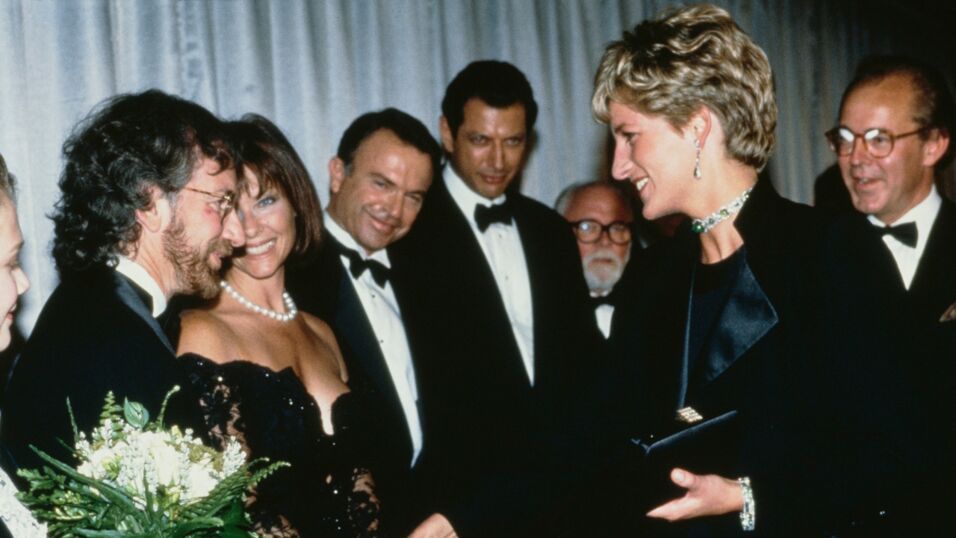 'She was a spectacular lady'
The Independence Day star added:
I was very much a gentleman and she was a spectacular lady.
Goldblum stars in the forthcoming Jurassic World: Dominion alongside fellow original actors Laura Dern and Sam Neill, with new addition Chris Pratt. The film will be released in theatres on Friday 10 June, as reported by The Independent.
Diana was the subject of the 2021 film Spencer, with American actress Kristen Stewart playing the Princess. Diana was married to Prince Charles between 1981–1996 and is the mother of Prince William and Prince Harry. She tragically passed away in a car accident while being chased by paparazzi in Paris in 1997.
Read more:
⋙ Princess Diana: BBC apologises and pays 'substantial' sum to her private secretary
⋙ Princess Diana: A brand new portrait of her will be revealed at Kensington Palace
⋙ Kensington Palace: Princess Diana used this secret tunnel to sneak out to McDonald's