To celebrate St David's Day yesterday, the Duke and Duchess of Cambridge visited Abergavenny and Blaenavon. The pair took part in a fun activity with the local youth club but it would seem that Prince William wasn't the best at it even though he had fun.
Baking Welsh cakes
After their individual trips abroad, the Duke and Duchess of Cambridge were in Abergavenny and Blaenavon to celebrate the Welsh holiday, St David's Day. One of the activities the couple did was baking traditional Welsh cakes at Blaenavon Hwb in Torfaen county.
It was the first time Prince William had made Welsh cakes and jokingly said:
Don't judge my cooking. It's not Bake Off.
After rolling out and cutting the 'very thin Welsh cakes' Prince William handed them to his wife Kate to be baked.
The pair were baking with Thomas, 13, who said it was 'nerve wracking' helping the Prince bake the cakes. Despite it being the Prince's first time baking Welsh cakes, Thomas seemed impressed as he said:
His Welsh cakes were really unique. He rolled and cut them out,
But he did admit that he wouldn't ask the Duke of Cambridge to make them again.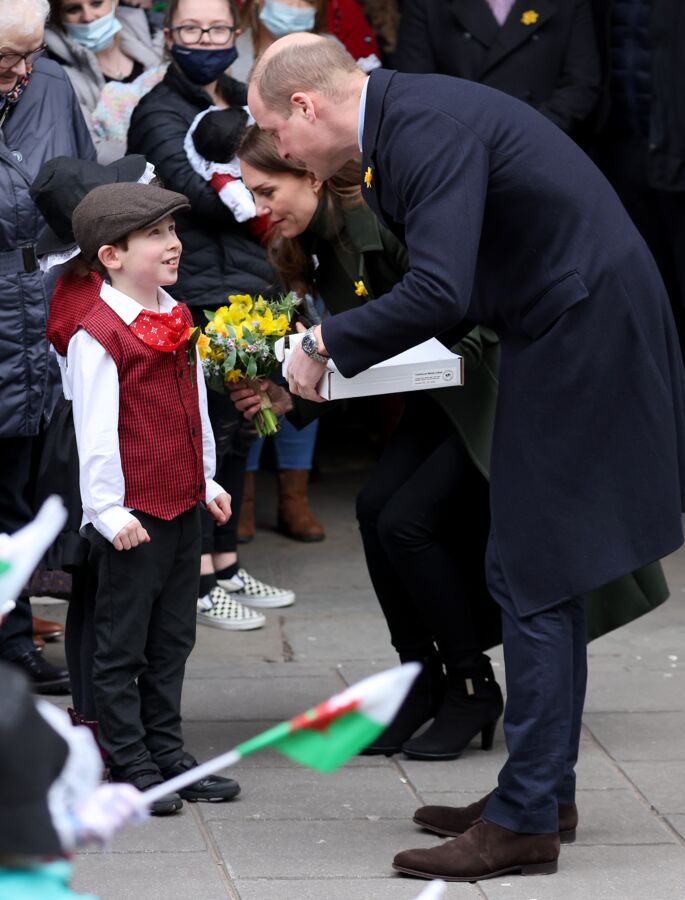 Read more:
⋙ Kate Middleton admits to feeling 'broody' during her first solo trip
⋙ Prince Charles and Camilla's 'secret son' has disappeared from social media
⋙ The Queen may have recovered from COVID as she's seen at Frogmore
Helping out the youth
Ashleigh Taylor, director of development and programmes at the Hwb said that for many of the children present 'this will be the highlight of their life'.
Ms Taylor said:
To give them this opportunity is the most amazing thing, for them to be recognised and celebrated for their achievements it was absolutely wonderful to see.
The Duke and Duchess of Cambridge are youth ambassadors and according to Ms Taylor, the couple were 'so kind' and 'recognised the challenges' the community has on supporting vulnerable children.