Prince William often takes part in various activities when on royal engagements, and at an event in 2016, the Duke of Cambridge decided to try out a bit of yoga. However, since he is a Prince, there are certain rules about the clothes he can wear. His choice of clothes for yoga isn't quite what you would expect.
White trousers and a shirt
Usually, when you practice yoga, you're in stretchy sports clothes. Well, it would seem that if you are a Prince, you practice yoga in pristine white trousers and a shirt. At least that's what Prince William wears.
Indeed when the Duke of Cambridge was at the Audi Polo Challenge back in May of 2016, he took part in various stretches before the event. It would seem that the Prince is quite flexible, despite the fact he isn't wearing the appropriate attire for yoga.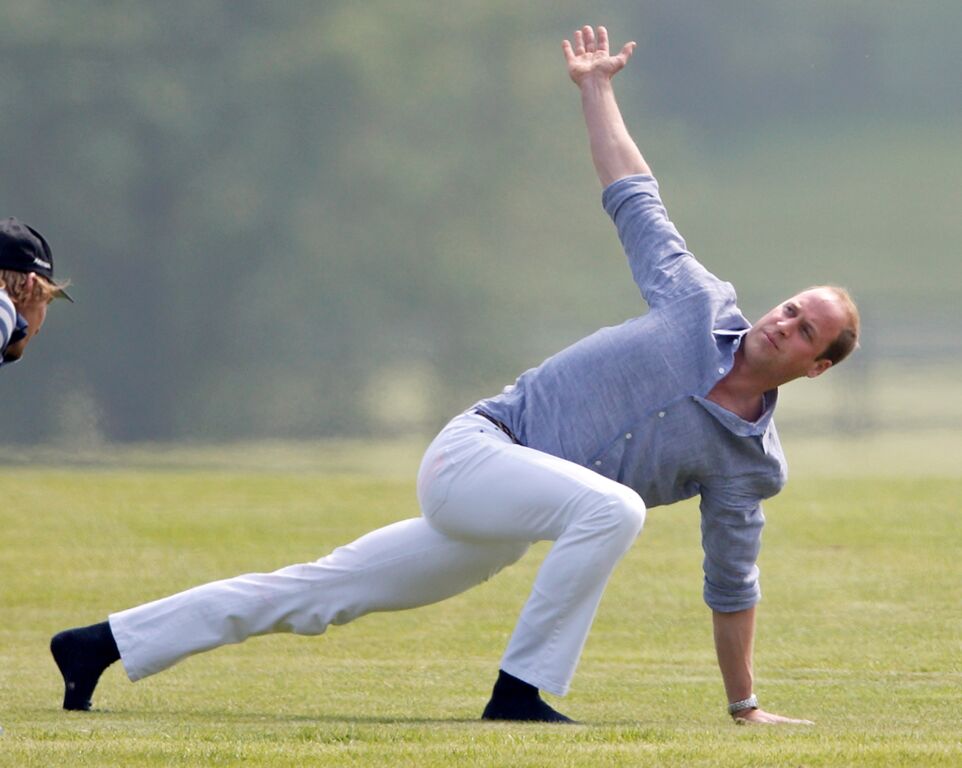 The Prince's dry-cleaners must have been relieved when they saw that the Prince didn't get any grass stains on his lovely white trousers.
Kate Middleton practices yoga
According to Woman's World, Kate Middleton took part in prenatal yoga classes when she was pregnant with her first child Prince George. They also reported that the Duchess of Cambridge continued to practice yoga after Prince George was born.
If the Duchess practised at home, there is a chance that her beloved husband practised with her, especially since he seems good at it after showing off his skills at the Audi Polo Challenge in 2016.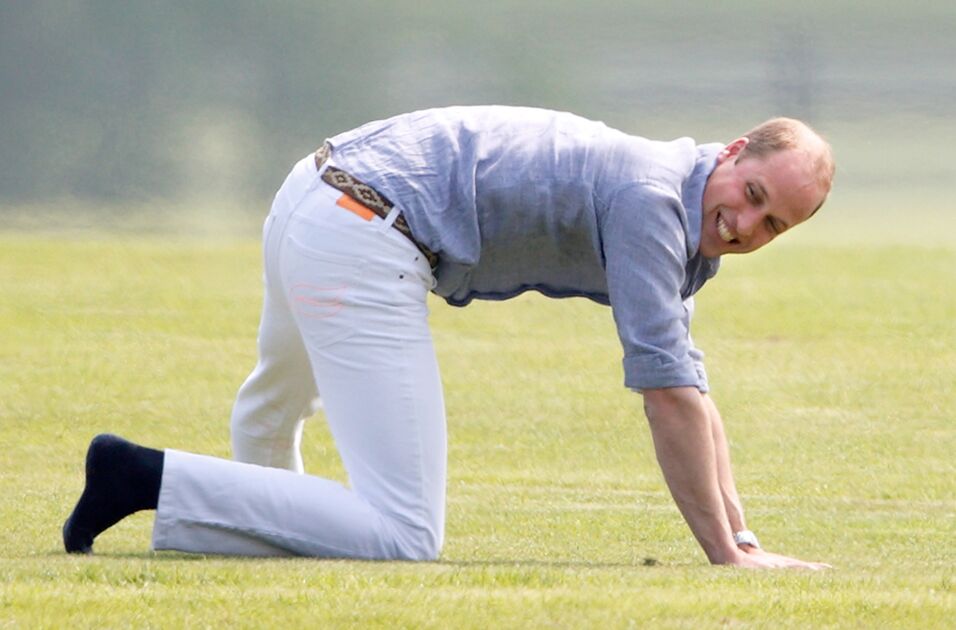 Prince William doesn't disclose his fitness regime to the public so it is unclear how the 39-year-old stays so fit.
Read more:
⋙ Prince William celebrates his 40th birthday with this honour
⋙ Prince Harry: The Duke of Sussex wants a mediator to save his relationship with Prince William
⋙ Prince William: The Duke of Cambridge labelled 'petulant' after Instagram post