Prince William and Kate have three young children, Prince George, 8, Princess Charlotte 6 and Prince Louis 3. Being a prominent Royal couple, the pair often travel around the world together representing the Royal Family. Most of the time they travel without their three young children. So who looks after them?
The Royal children have a wonderful nanny
Prince William and Kate have left for a 15-day tour of the Caribbean, where they'll visit Belize, Jamaica and the Bahamas to mark the Queen's Platinum Jubilee. Once again, the couple is travelling without their children.
The three young Royals have stayed behind in the UK and are following their usual routine, under the care of their nanny and the rest of the Royal Family. The young Cambridges are left under the supervision of Maria Turrion Borrallo.
Maria has been the Duke and Duchess's nanny since 2014 when Prince George was just eight months old.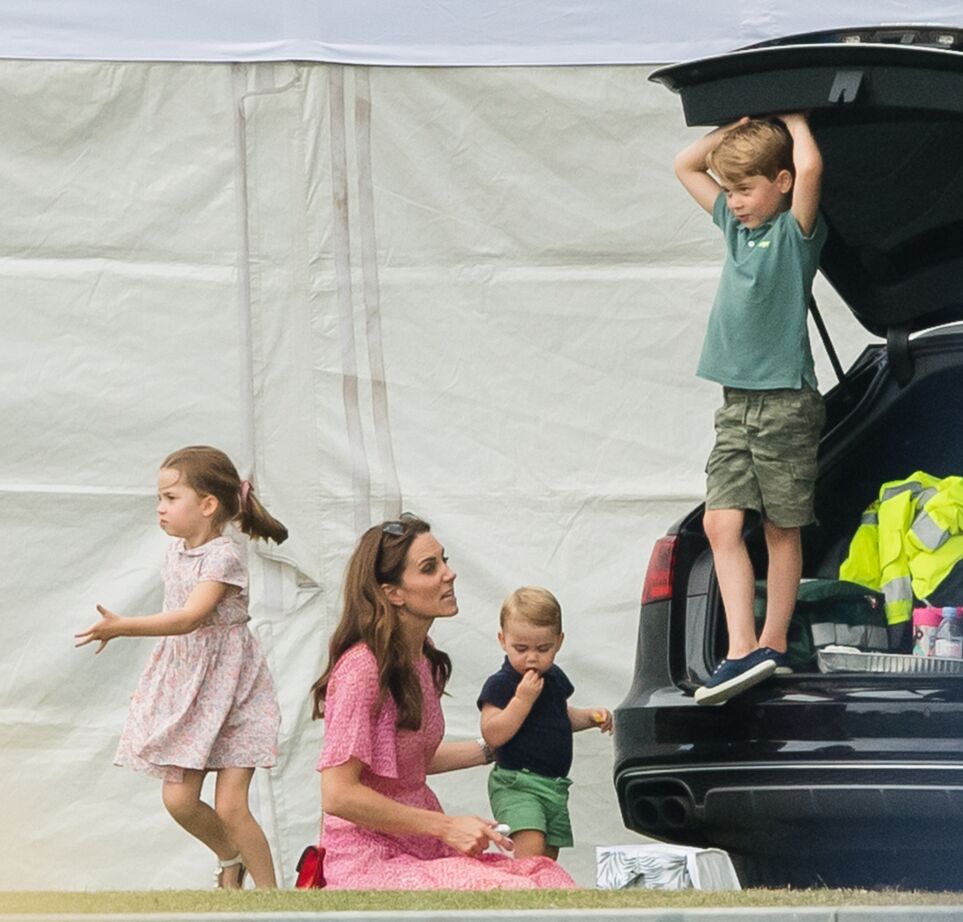 Read more:
⋙ Royal Family: We bet you didn't know that they had these hidden talents
⋙ Prince George is becoming a more active Royal Family member
⋙ Princess Charlotte may be the sassiest Royal, here's why
The Royal children are well cared for
Maria Turrion Borrello comes from the Spanish city of Palencia and obtained her childcare training at the prestigious Norland College in Bath.
The college website reads:
Norland offers world-class training to those aspiring to be the very best professional childcare practitioners.
The Norland agency has specific rules for their nannies and has even banned them from using certain words that are deemed 'disrespectful' such as the world 'kids'.
Even though Prince Geroge, Princess Charlotte and Prince Louis have an excellent nanny, they will likely be visited by members of the family as their parents travel for 2 weeks. The most likely visit will be from their maternal grandparents, Carole and Michael Middleton.
It is unlikely that they will be visited by their paternal grandparents Prince Charles and Camilla as they also have royal engagements, such as travelling to the Republic of Ireland.