Prince Harry, 37 and his wife Meghan Markle, 40, paid a secret visit to the Queen and Price Charles on April 14 as they were on their way to the Netherlands for the Invictus Games. This was the first time that the pair had been in the UK together since stepping down as Senior Royals in 2020.
Prince Harry visited the Queen
This is the third time that Prince Harry has visited the UK since stepping down as a Senior Royal and living his life in the US. The couple decided to keep their visit to the UK a complete secret.
Prince Harry then talked about his visit with his grandmother to reporters at the Invictus Games, he told them:
It was great to see her.
He told the BBC on Monday:
She had plenty of messages for Team U.K., which I have already passed on to most of them.
He then added:
I'm sure she would love to be here if she could.
A royal source told The Sun that the visit with the Queen was 'very cordial' and it was 'incredibly warm and good natured'.
According to a royal expert, Prince Harry's visit would have caused 'great heartbreak' for the Queen as he didn't bring his children, Archie and Lilibet, who is yet to meet her namesake.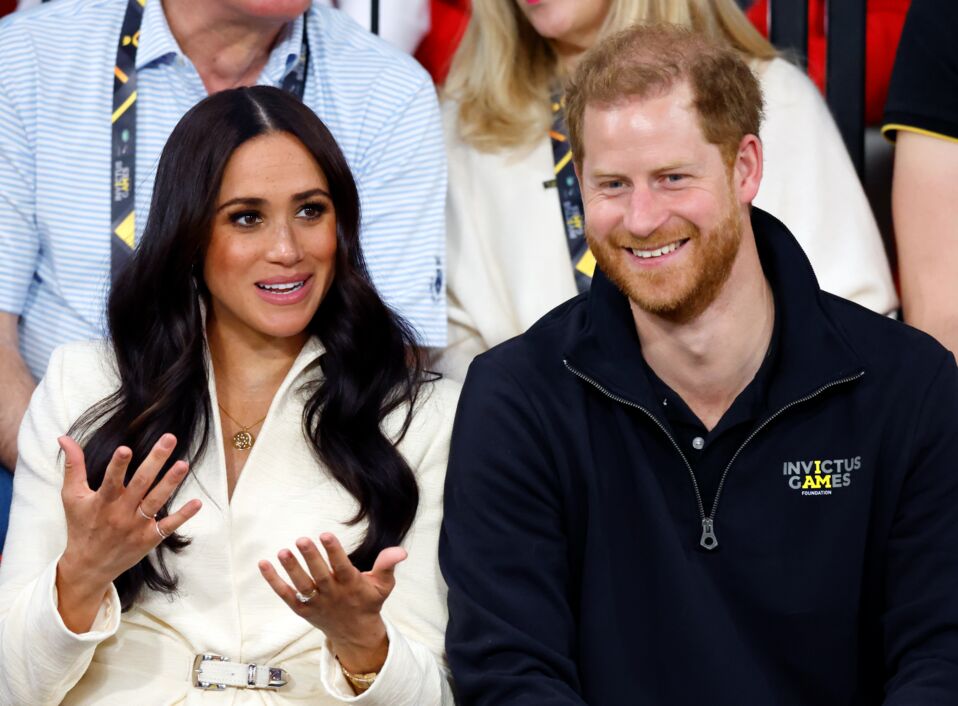 Prince Harry visited Prince Charles
Prince Harry also visited his father Prince Charles during his flying visit to the UK. The pair reportedly only met for 15 minutes.
An insider said:
Harry contacted his father and said he was coming over with Meghan and he wanted to meet.
Harry instigated it all. It was an olive branch from Harry and made in an effort to clear the air.
They added:
He made the approach to Charles who was obviously very happy, and accepted.
The source has claimed that Prince Charles is eager to mend his bond with his son and as well with Meghan.
Read more:
⋙ Harry and Meghan go over and above with security as they hire Obama's former bodyguard
⋙ The Queen agreed to see Harry and Meghan 'only if they met Prince Charles first', insider reveals
⋙ Prince Harry and Meghan: The Sussexes snubbed on their first trip to Europe as a couple since stepping down