The Duke of Sussex recently opened up to Oprah Winfrey about his personal struggle with mental health after the death of his mother, as part of their new series The Me You Can't See.
Prince Harry reveals struggles with anxiety pushed him to drink
Harry's mother, Diana, Princess of Wales, died in a car crash in Paris in 1997. The beloved royal family member's funeral was held just nine days before Harry's 13th birthday.
Prince Harry, Prince William and Prince Charles famously walked behind Diana's casket. The Duke recounted the pivotal moment: 'For me the thing I remember the most was the sound of the horses' hooves going along the Mall.'
It was like I was outside of my body and just walking along doing what was expected of me. Showing one tenth of the emotion that everybody else was showing: this was my mum - you never even met her.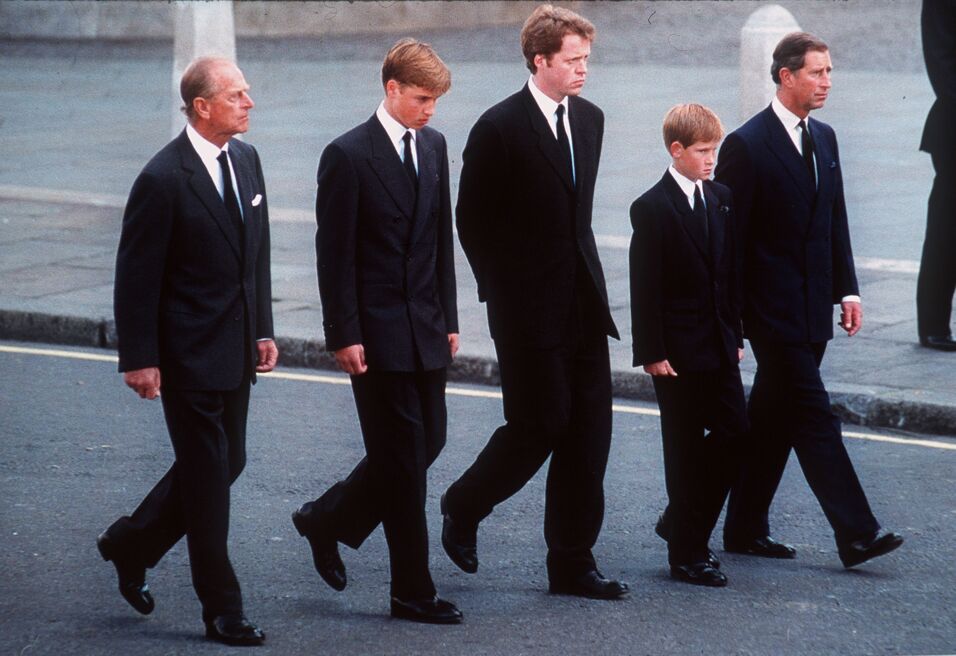 During his confession, the Prince revealed to the US talk-show host that the ages of 28-32 were 'a nightmare time' in his life, where he suffered from severe anxiety and regular panic attacks. He explained: 'I was just all over the place mentally.'
Every time I put a suit on and tie on...having to do the role, and go, 'right, game face,' look in the mirror and say, 'let's go'. Before I even left the house I was pouring with sweat. I was in fight or flight mode.
Continuing to open up, Harry said that he even turned to alcohol and drugs to numb his feelings:
I was willing to drink, I was willing to take drugs. I was willing to do the things that made me feel less like I was feeling. But I slowly became aware that, ok, I wasn't drinking Monday to Friday but I would probably drink a week's worth in one day on a Friday or a Saturday night. And I would find myself drinking not because I was enjoying it but because I was trying to mask something.
Prince Harry wants to break the 'cycle of pain' of his upbringing
The Duke admitted that he had no idea that he was drinking to mask his trauma until he followed his wife Meghan Markle's advice and sought the help of a therapist.
In a podcast episode last week, Harry said that he was determined to 'break the cycle of pain' of his childhood to give his own children the best lives. Harry also revealed the unsupportive advice given to him by the royal family to 'just play the game and your life will be easier.' Advice which Harry decided wasn't for him:
But I've got a hell of a lot of my mum in me. I feel as though I am outside of the system - but I'm still stuck there. The only way to free yourself and break out is to tell the truth.
The Me You Can't See is an Apple TV series that sees Prince Harry and Oprah Winfrey join forces to promote conversations around mental health and wellbeing. The first three episodes of the series tackle Harry's traumatic childhood experiences as well as the harassment that both he and Meghan have faced.