Meghan Markle's wedding speech allegedly surprised guests as she addressed divorce before referring to Prince Harry as 'the one.' The Duchess of Sussex is said to have made a veiled jab about life in the Royal Family while speaking to guests at the reception in 2018. After her divorce from her first husband, filmmaker Trevor Engelson, she reportedly claimed that finding love was worth the wait.
According to one source, Meghan has only spoken in public a few times since meeting Harry. But, in a first for a royal bride, she decided to speak at the wedding. A source said,
A first for a royal bride, the move reinforced the idea that this American was no typical duchess. You could literally hear a pin drop.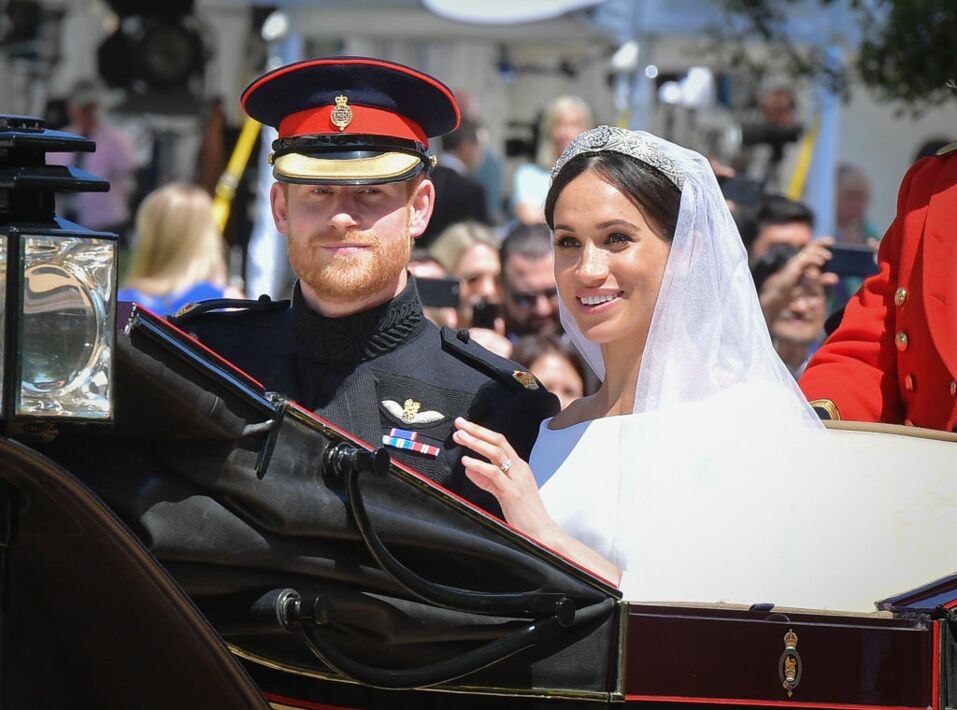 Quality Content
Meghan expressed her gratitude to the Queen for bringing her into the family. She also thanked Prince Charles for stepping in at the last minute to accompany her down the aisle. Meghan described Harry as the one and claimed that discovering love with him was worth the wait. However, what left people speechless was how she spoke about divorce first. According to US Weekly, Meghan allegedly alluded to her divorce with Mr Engelson in her wedding reception speech.
As the newlyweds drove away from the service, fans saw a hidden message on their car. The number plate on Harry's Vintage Jaguar E-Type, which he drove to the reception, drew the attention of Sussex fans. The licence plate reads 'E190518,' which is the date of their wedding, and signifies 'Established 19 May 2018.'
Princess Eugenie vs Meghan Markle
Meanwhile, a video of Prince Andrew making an embarrassing remark about the wedding has recently resurfaced. The Duke of York argued Princess Eugenie's wedding would be more family-oriented than Meghan and Harry's lavish extravaganza. He also claimed that Meghan and Harry have fewer friends. He noted the distinctions between the two celebrations in a Good Morning interview, saying:
It will not be the same as the previous one that was held in May. This is not a public wedding; this is meant to be a family wedding.
He then went on to compare the guest lists for the two occasions, noting that Eugenie and Jack had invited 850 people vs Meghan and Harry's 600.
There'll be a few more people than most people have. There are a few more than Harry had, but that's just the nature of Eugenie and Jack - they've got so many friends that they need a church of that size to fit them all in.