Kate Middleton is one of the pillars of the royal family. The Duchess of Cambridge demonstrated this once again at Prince Philip's funeral which took place on Saturday the 17th of April at Windsor Castle. Elegantly adorned with a highly symbolic piece of jewellery, Prince William's wife looked like a regent in waiting.
A model royal an reassuring presence
At the end of Saturday's moving ceremony, Kate Middleton showed her qualities as a future queen by consoling Prince Charles. The distraught Prince Charles received a kiss on the cheek and a comforting hand on his shoulder. The Duchess also played her role as peacekeeper between Prince William and Prince Harry, who have been at odds for months. The mum-of-three behaved exactly as the royals wanted her to, so much so that The Sun's royal photographer Arthur Edwards said:
The royal family will be leaning on her more and more.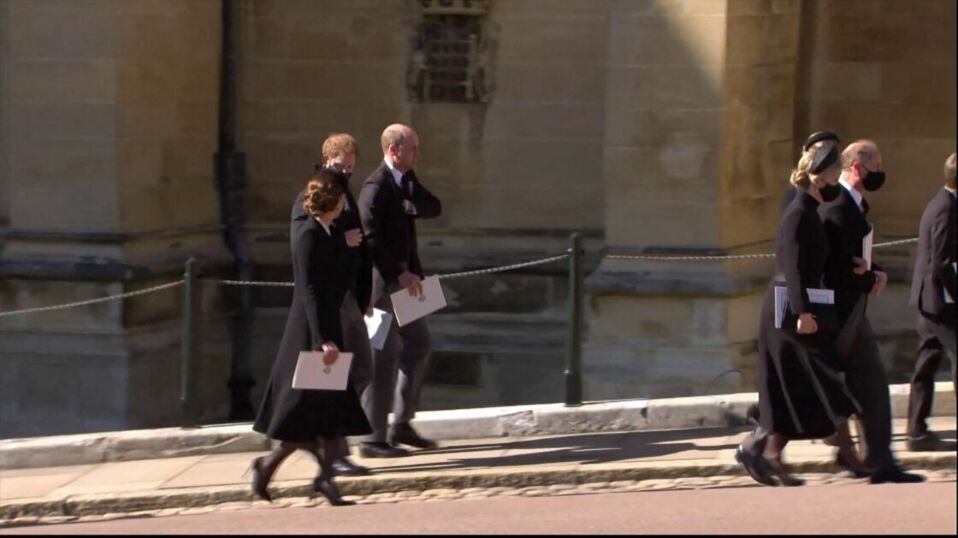 Kate Middleton, the perfect consort
At the end of Prince Philip's funeral, there were a number of memorable moments. Notably, when Kate Middleton let Prince Harry and Prince William have a one-to-one discussion. An act of mediation that was much commented on. When 'Harry's big sister' is present when faced with 'a delicate situation, she intervenes' according to royal observer Ingrid Seward. Hence her attempt to reconcile the two brothers. Moreover, 'Kate is able to put people at ease.' The royal family can take comfort in having Kate Middleton by their side in this time of grief and tension.