All eyes will be on them. On 1 July, Prince Harry will leave the United States to join his brother in England for the much-anticipated unveiling of a new statue of Princess Diana in the gardens of Kensington Palace. The date was not chosen at random: the appointment was fixed on the day when the Queen of hearts should have celebrated her 60th birthday. The event is symbolic, and so is the image.
It is the first time the siblings have met since Prince Philip's funeral, which took place on 17 April in St George's Chapel at Windsor Castle. It is probably for this reason that Kate Middleton preferred to leave all the limelight to her dear husband and her brother-in-law. Prince William's wife could indeed follow the tribute from afar, as reported by The Express.
A distant witness
The day promises to be full of emotions for the two brothers. It may allow a reconciliation between Prince Charles' two sons. In order for them to reunite and honour the memory of their late mother, it is highly likely that the Duchess of Cambridge and her three children will follow the event from a distance. As royal expert Camilla Tominey notes in The Express:
We were never really told that the family was going to be included in this tribute, we know it's the reunion of the brothers on what would have been Diana's 60th birthday on 1 July.
She added:
All eyes will be on the brothers, of course, as everyone hopes that there can be some sort of reconciliation at what promises to be an extremely poignant and important moment for them.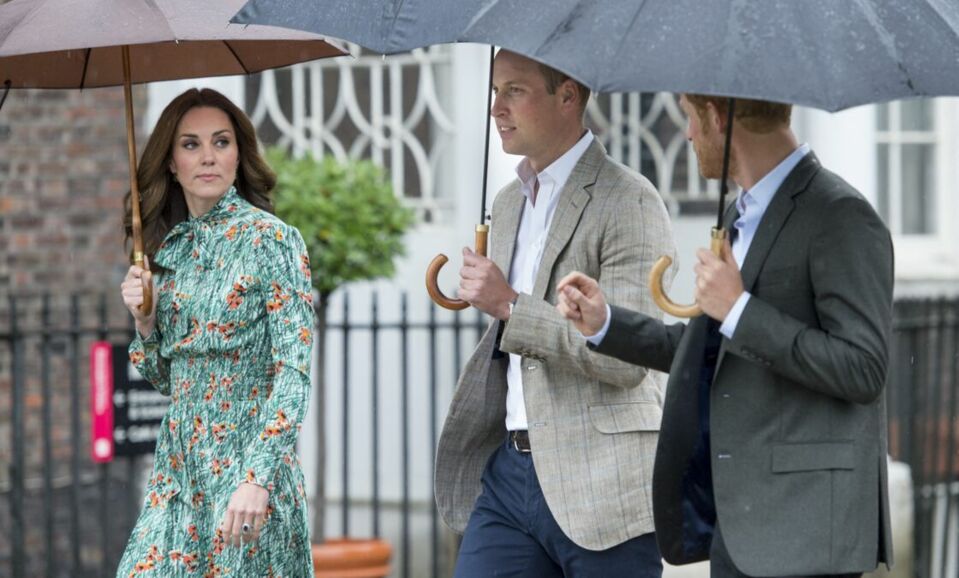 Meghan Markle won't be joining Harry either
While it was once announced that Meghan Markle would also travel to London to support her husband on the occasion of her mother's 60th birthday, this turned out not to be the case. According to Hello magazine, the Duchess of Sussex's recent delivery will prevent her from attending the tribute. Less than a month after the birth of little Lilibet Diana, doctors decided that it was still too early for Prince Harry's wife to fly to the UK. This is a major blow for Harry, who will once again have to face the royal family alone.