Butte County in California has been one of the areas hit hardest by the wildfires that are currently raging their way across the states. Already the fire has burned through over 3,2 million hectares, over 4,200 structures have been destroyed and 24 people have lost their lives. And still, the fires have yet to be contained.
But, amongst a disaster that will no doubt have a huge impact on the lives of thousands, there is still a tiny ray of good news as one unlikely survivor was pulled from the soot and ashes of a burned down property.
Butte County Sheriff recently posted on Facebook that search and rescue teams had managed to save a puppy from the rubble of the California wildfires. The puppy discovered in Berry Creek had sustained some burns but was largely found to be okay and was given the temporary name of 'Trooper'. The post stated:
Yesterday, as BCSO deputies and members of BCSO Search and Rescue were searching through properties impacted by the fire, they made an unexpected and welcomed discovery on a large property in Berry Creek, this adorable puppy.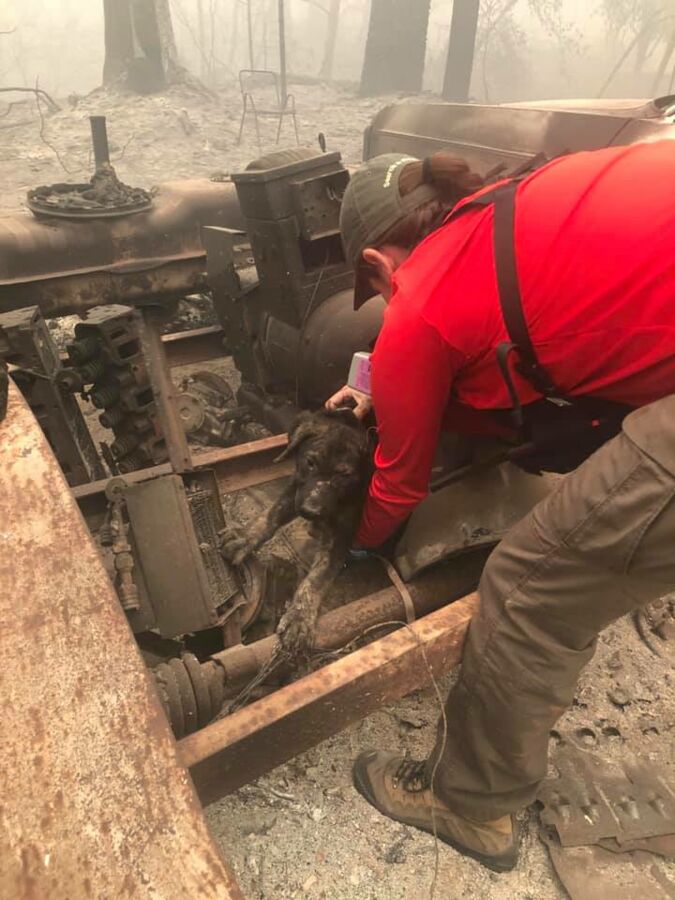 The Sheriff's Office continued to state that the puppy was handed over to Animal Control and taken to the vets for assessment. After a little digging around they had discovered that the dog belonged to a landowner in the area who struggled to track down all their dogs before having to evacuate themselves. The post continued:
The puppy had some minor burns and was picked up by Animal Control and taken to Valley Oaks Veterinary Center in Chico to be checked out. After doing some investigating, we found out that the owner of the property has several dogs and was not able to locate them all before needing to evacuate. Our deputies decided to give this sweet puppy a name, Trooper.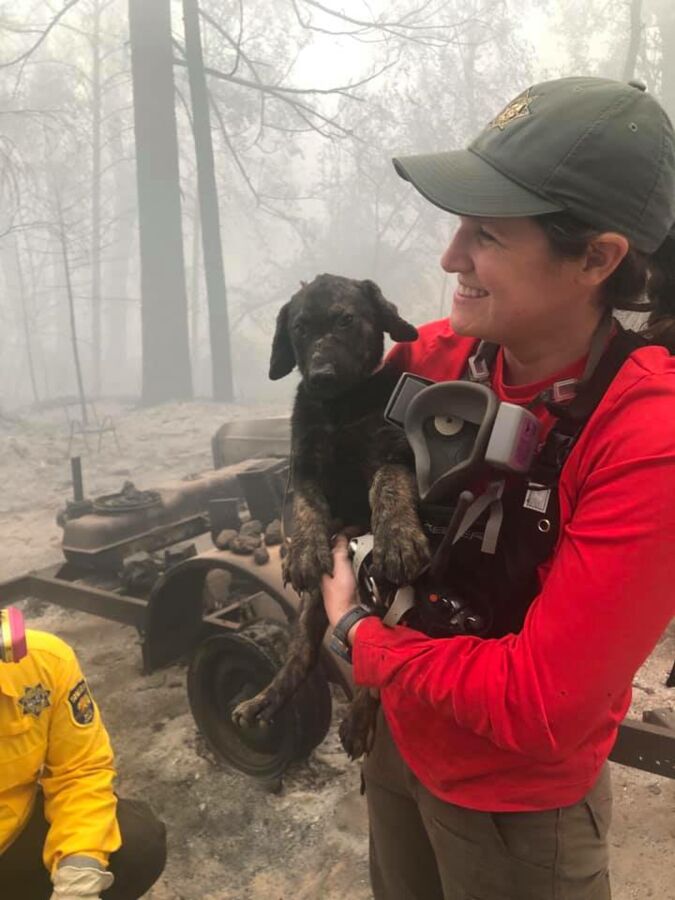 The post was accompanied by photos of the rescue with the search team pulling the black, singed pup from what appears to be the disintegrated remains of a vehicle.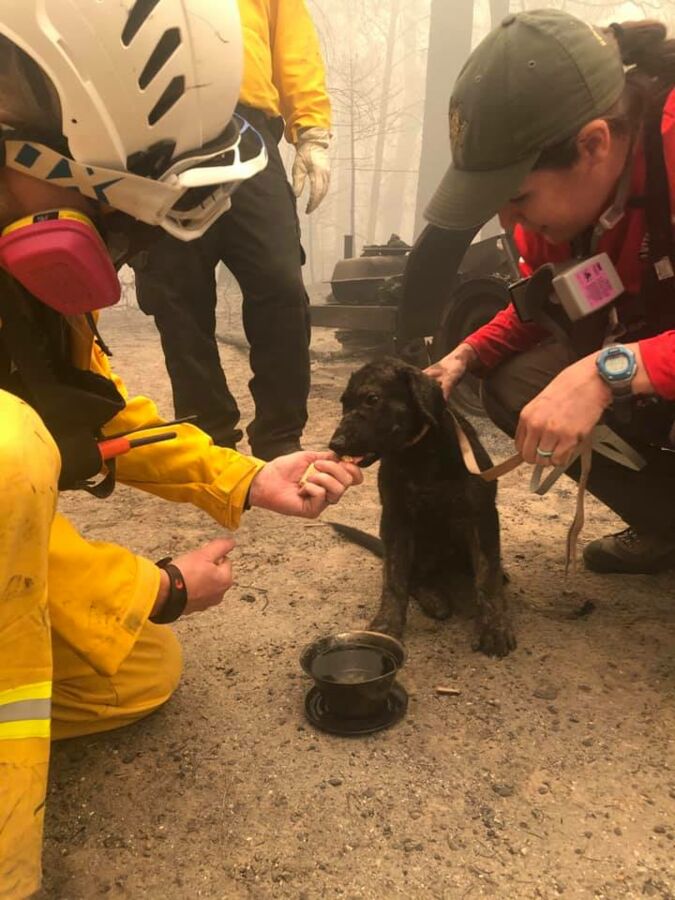 A commenter who claims to be the sibling of the puppy's owner commented on the post stating that the owner was heartbroken to have to leave his animals behind and stayed as long as he could to try to ensure their safety. The commenter claims that the owner did not want to leave and thanked the sheriff's department for saving the beloved dog.
If I havent said it aleady, thank you for what you do. You all are exceptional people. I'm sure I may be criticized for what I am going to say but it is what it is. The puppy, Trooper, that was found is my brother's puppy. We have 20 acres in Berry Creek and my brother lives there. Our property as you can tell is destroyed. My brother had several dogs that he loved dearly but was unable to take with him when he finally decided to evacuate.
The comment continued:
He didn't want to leave because he didn't want to leave his animals. He stayed as long as he could. So he didn't abandon them, he just couldn't take all the dogs when he finally decided that he could not stay any longer and he got a ride out with a neighbor. He is/was heart broken. I just want to say thank you for all the people who have come forward to say they would adopt him. I hope he gets a good home because he has no home to take him home to. So again thank you for rescuing him and bless who can ever give him a good home.
We wish little Trooper the best of luck and hope he is safely reunited with his owner or a loving forever home.