Brushing your dog's teeth can sound like a challenging task involving forcing and struggling. But you can turn this chore around and make it enjoyable for you and your pet. It is a perfect opportunity to spend quality time and bond with your four-legged friend.
Discover our latest podcast
Following these simple tricks will make dental hygiene treatments something to look forward to.
Reward your dog on every step of their teeth-cleaning journey
According to Daily Paws, positive reinforcement is essential in the dog toothbrushing business. Make your pet sit down, explain to them what you are about to do, and give them treats. After you have done some brushing, even if it was just a little, reward them again, either with a delicious treat or their favourite activity.
Find a yummy toothbrush and even yummier toothpaste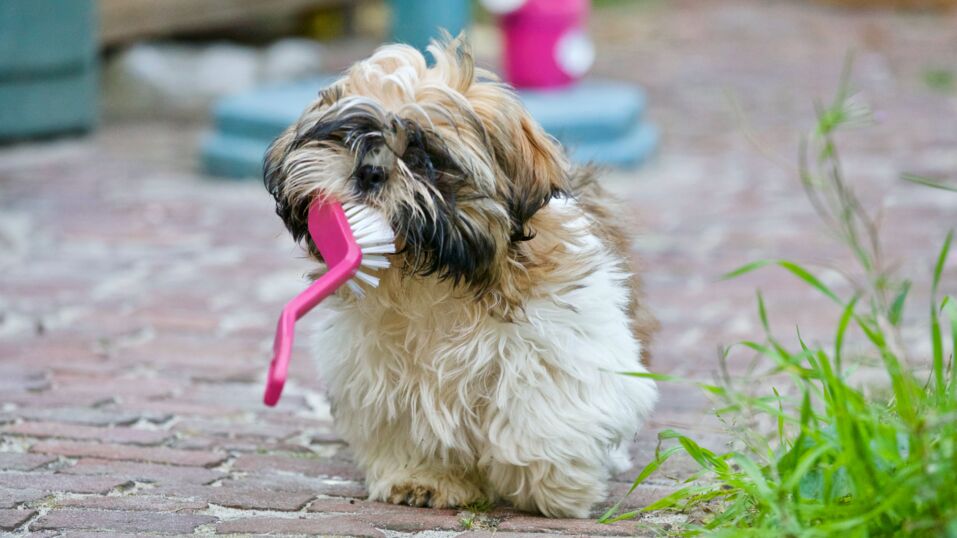 Dog-specific dental products are always best, as they are designed with animals' needs in mind. Nowadays, you can find a great variety of interesting flavours for both toothbrushes and toothpaste, from delicious beef to tender chicken liver. So go ahead and pick the one your dog loves so much that they will let you touch their front teeth without a second thought.
Take it one step further and involve your dog in choosing the flavour. Buy several different options and let them pick their favourite.
Be patient and take it slow
Dogs can sense stress, and the owner must be relaxed before the tooth brushing treatment not to pass the anxiety vibe to the pet. Stress is the biggest fun killer.
Daily Paws advises giving an animal a few days to get familiar with a toothbrush and another few days to get used to the smell of the toothpaste. Accepting the combination of two is another step. After seven to ten days, you might be able to start brushing your dog's teeth.
Choose the perfect timing for your dog, not just yourself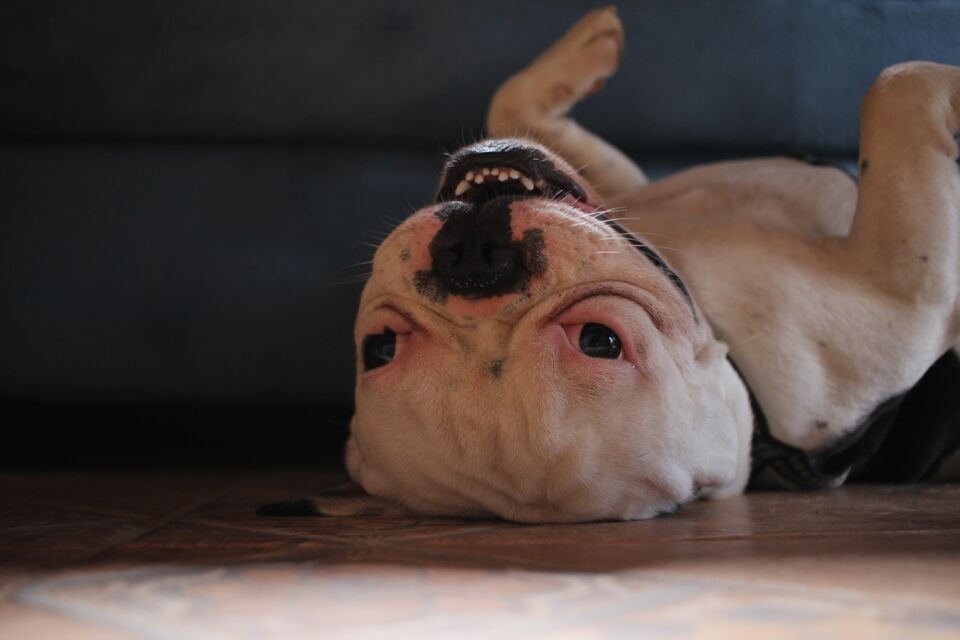 The American Kennel Club writes that every dog has moments when they feel most relaxed. And this is not necessarily when you have 15 minutes to spare. Finding a time slot your pet is most comfortable with will make them less anxious about brushing.
You know your dog like no one else. Think through their daily routine, when they sleep, play, are hungry or open for interaction. It's not ideal to engage in toothbrushing when the animal is too tired or hungry.
Make your dog feel like a hero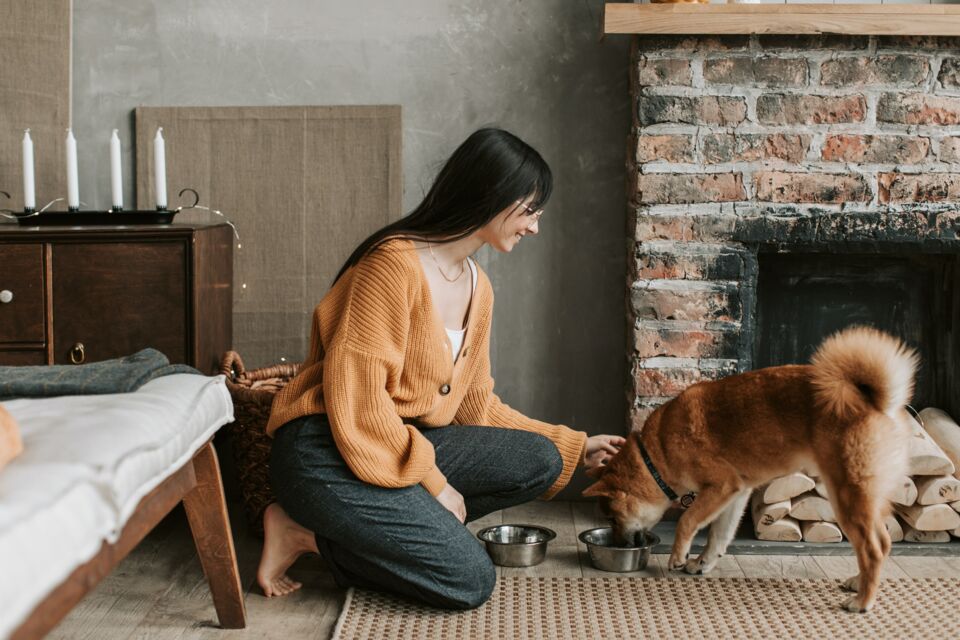 Verbal encouragement makes dogs happy. According to Pet MD, simply acknowledging your pet with kind words is a powerful way to inspire them to keep up the good work. The more generous you are, the cleaner their teeth will be.
Gently petting your four-legged family member is a bonus. Perhaps they have a favourite spot only you know about? Use it! But keep it gentle and relaxing, not to over-excite the animal. The focus should be on the mouth and teeth.
Using these simple strategies will make your dog not only accept their toothbrushing routine but also look forward to it. Remember, with a bit of creativity, you can enjoy the process too.
Read more:
⋙ Is your dog right- or left-pawed? Here's how you can find out
⋙ Do you think your dog sleeps a lot? Here's how much sleep your dog needs
⋙ 'She is our hero': Fearless dog saves a family seconds before mountain lion attack