The eight-week-old puppy Burreaux had been smiling at everyone who passed by his kennel at the Humane Society of Northwest Louisiana, and because of his all-wide smile, he was able to find a loving home. It can be challenging to stand out in a room full of hopeful rescue pups, but this puppy has devised a charming solution.
Smile, please!
Burreaux is one of three siblings brought to the Humane Society of Northwest Louisiana by director Courtney Wingate. The trio had to go to the vet for a standard check-up before they could be adopted, and while everything came back fine, Burreaux did get a little sick.
Burreaux made a quick recovery and was quickly adopted by a couple who couldn't get enough of his mischievous grin. He smiled at every potential adopter until he was adopted by the couple. His smiling technique became so famous that everyone at the recuse centre was happy about his adoption. A spokesperson from the rescue centre added:
Happy life Burreaux! Our sweet smiling boy who became social media viral with his grin has found his forever!
Read More
⋙ Dog lost in the freezing cold for almost a week finally reunites with family
⋙ Two dog sisters looking for a joint home
⋙ This cat caught COVID and had to be fed through a tube for a month
Can dogs really smile?
For many years, animal behaviourists widely accepted that animals smiled because of a muscle reaction rather than because they were happy. As a result, most people assumed that dogs did not grin to express their emotions. This belief, however, has been called into question. While new research suggests that certain animals may be smiling to show emotion in the same manner that humans do, we must adapt our perspective slightly when debating whether or not a dog's smile is genuine.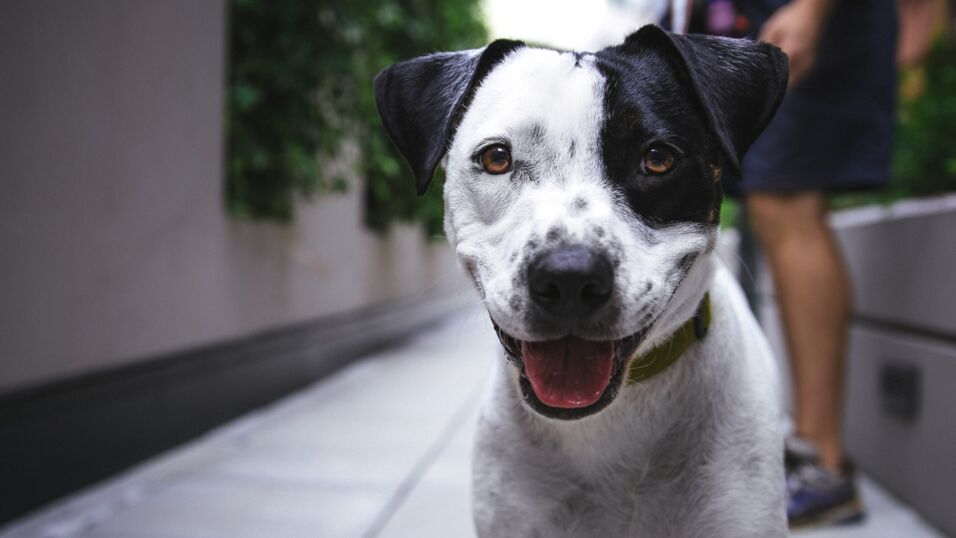 If you're watching a movie and one of the characters says something amusing, you're likely to smile or laugh. Expect nothing less from your pet. Your dog isn't grinning because they've discovered anything delightful. Instead, they're smiling because they're calm and relaxed, which could indicate that your pet is content. Similarly, when dogs are displaying submission to their human counterparts, they may appear to smile. This has to do with the dog's relaxed muscular state.