The United States is currently experiencing a baby formula shortage. Europe has already sent over some emergency supplies, but are now sending more. Australia and the UK are joining in to help.
France to send five million bottles
French food giant Danone will send the equivalent of approximately five million bottles of specialist baby formula to the U.S. as part of a wider push to alleviate shortages of the product for babies with allergies, according to The Wall Street Journal.
The company's Nutricia business will fly approximately 500,000 cans ofspecialised medical formula into the U.S. in upcoming weeks. Paris-based Danone said the formula will be sent from its factories in Britain and the Netherlands which produce the Neocate line of amino acid-based products for babies allergic to cow's milk and other proteins.
While Danone is the second largest baby formula maker in the world, it only accounts for 1% of the U.S. market. A spokesperson told Reuters:
We understand how important it is for families to access these specialized formulas which is why our absolute priority has been to increase production and supply of these medical formulas to serve the most vulnerable babies since the shortages arose in February.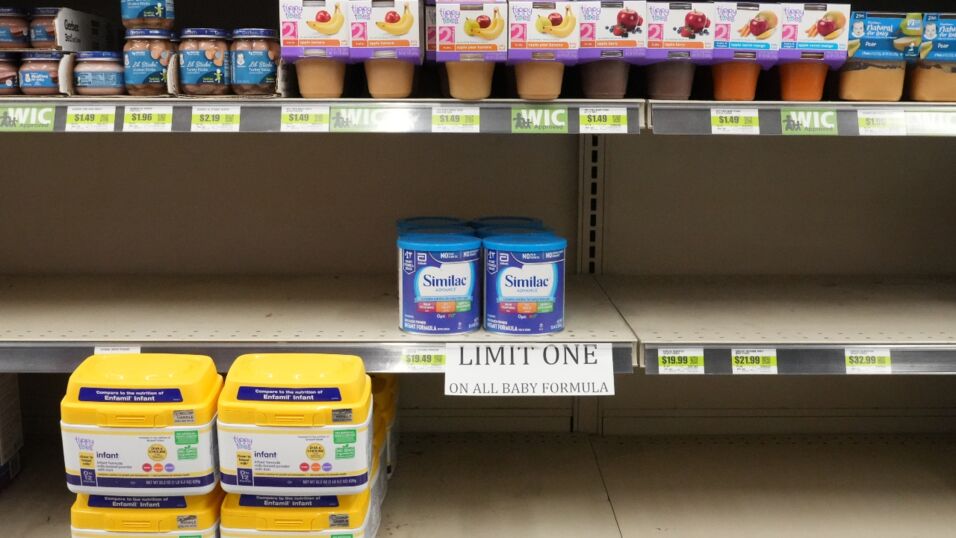 Australia to send 27.5 million bottles
Meanwhile, The Guardianreports that Australian company Bubs Australia will ship over 1.25 million cans of its infant formula to the U.S, the Food and Drug Administration (FDA) said on Friday 27 May. Bubs' founder and chief executive Kristy Carr said, as quoted by The Australian:
Australia and the United States have relied on each other in times of crisis for more than 100 years.
President Joe Biden tweeted the 'good news' over the weekend, saying the equivalent of 27.5 million bottles of 'safe' infant formula is coming to the U.S.
UK-based Kendal Nutricare Ltd will also send approximately two million cans of baby formula, which is anticipated to hit US shelves from June, according to Bloomberg.
Read more:
⋙ This popular condiment is now in short supply due to climate change and the war in Ukraine
⋙ Allergy pills are in short supply, here are some alternatives you can try
⋙ Sunflower oil: Here's what you can substitute it with as shortage hits