The United States is currently experiencing a baby formula shortage. While Europe and Australia have been sending over emergency supplies, parents are still feeling the consequences.
Who does the shortage affect?
The shortage is having a disproportionate impact on poorer families. This is because almost half of baby formula in the U.S. is purchased under ​​the Special Supplemental Nutrition Program for Women, Infants, and Children, known as WIC, according to The Guardian. This program is aimed at assisting low-income women, infants, and children, ensuring theyhave access to food.
What is the impact of the shortage?
As reported by The New York Times, the shortage means that some parents are rationing supplies, driving for hours in search of them, and calling on family and friends for assistance. It is also making many new mothers force themselves harder to breastfeed, with some even trying to find ways to begin again after having stopped.
Rebecca Romero, who is on the clinical nutrition and lactation team at Nationwide Children's Hospital in Ohio, said:
Due to the infant formula shortage, parents are facing the very serious problem of not having enough formula available to feed their children… Parents are being forced to drive store to store to find their child's formula. Additionally, we are seeing an increase in families preparing homemade formula or mixing foods not intended for infants with formula, which can be very risky and compromise the developing infant's health.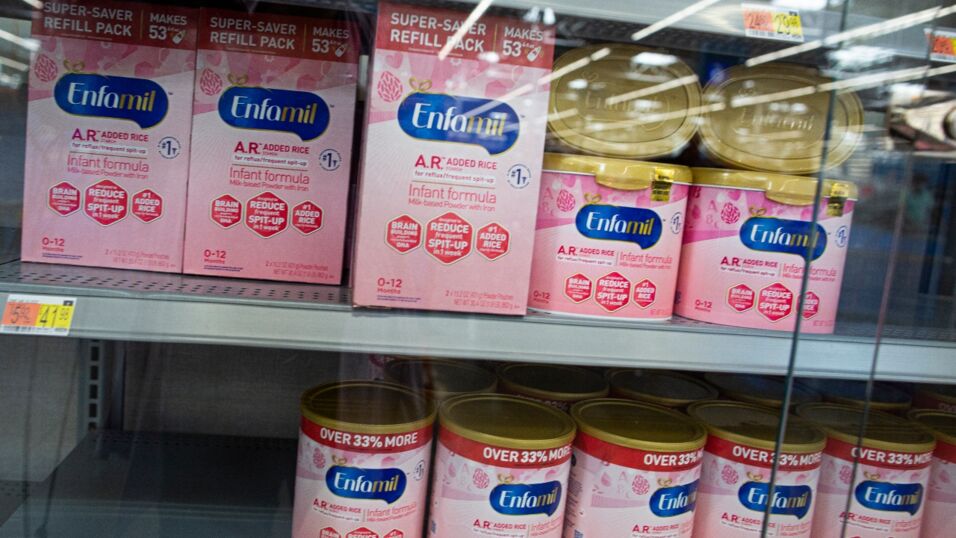 What can you do?
According to Healthline, if your child uses a standard, milk-based powdered formula, you could try using a different brand or alternative product to those that have been recalled. For children taking a specialised medical formula, such as those for milk protein allergies, experts advise trying to find a similar formula.
The Academy of Breastfeeding Medicine has published a list of recommendations, including:
Do not share breastmilk or formula with people you don't know or trust.
Only fill the bottle as much as you think the baby will take because you can always add more.
Do not dilute formula to maintain supply as it could mean the baby doesn't get the required nutrients.
Dr. Matthew Harris, who practices paediatric emergency medicine at Northwell Health's Cohen Children's Medical Center in New York, said:
What we want to avoid is parents extending the life of the powder formula by adding water and diluting it. That is not good for children because it causes low sodium, and that can lead to seizures, which can be life-threatening. Never dilute formula, hard stop.
The FDA has also warned against using homemade formula as it isn't regulated, can be contaminated, or lack key nutrients. According to the FDA, in 2021 some babies who were fed homemade formula were hospitalised as a result of low calcium:
These problems are very serious, and the consequences range from severe nutritional imbalances to foodborne illnesses, both of which can be life-threatening.
If you need guidance, you should talk to your child's healthcare provider.
Read more:
⋙ US baby formula shortage: Europe and Australia come to the rescue
⋙ Europe to send emergency baby formula supplies to the United States