Rishi Sunak was the Chancellor of the Exchequer from 2020 to 2022. He resigned after it was revealed that Boris Johnson knew about the allegations against former Deputy Chief Whip Chris Pincher, despite him claiming he was unaware of the situation when he appointed him.
As the race for the next Prime Minister (PM) continues, Rishi Sunak seems to be a strong contender.
Sunak's campaign
As with any candidate as a future Prime Minister, you need a campaign and a motto. For Rishi Sunak, his motto for his campaign is:
Restore trust, rebuild the economy, and reunite the country.
As reported by Wales Online, Sunak's campaign is based on a pledge to 'return to traditional Conservative economic values'.
His plan of action includes lowering taxes once inflation is under control. Sunak believes that if taxes are cut while inflation is still high, the inflation rate would rise even more and force the UK to borrow money from others.
He also plans to make breakthroughs with Brexit—for which he voted—by setting a Brexit minister and a new Brexit Delivery Department with reviewing all 2,400 EU laws which applied to the UK.
Sunak may be well on his way to becoming the UK's next Prime Minister and might just do so if he manages to beat Liz Truss—but it hasn't been easy sailing for him. Like many other politicians, he too has had to face a few issues that will not be easily forgotten.
Partygate
We've all heard the term 'partygate'. As it turns out, Rishi Sunak was also fined for attending Boris Johnson's birthday party in Nº10 during lockdown. As reported by The Guardian, Sunak claimed he wasn't attending the party, and simply wanted to 'see the prime minister about something else'.
Tax issues
Another issue that came to light for Rishi Sunak is his wife's tax situation. Rishi Sunak is married to Indian millionaire Akshata Murty. Murty earned her fortune through her father who founded Infosys, an Indian IT giant. Indeed she owns £700 million in shares of the company.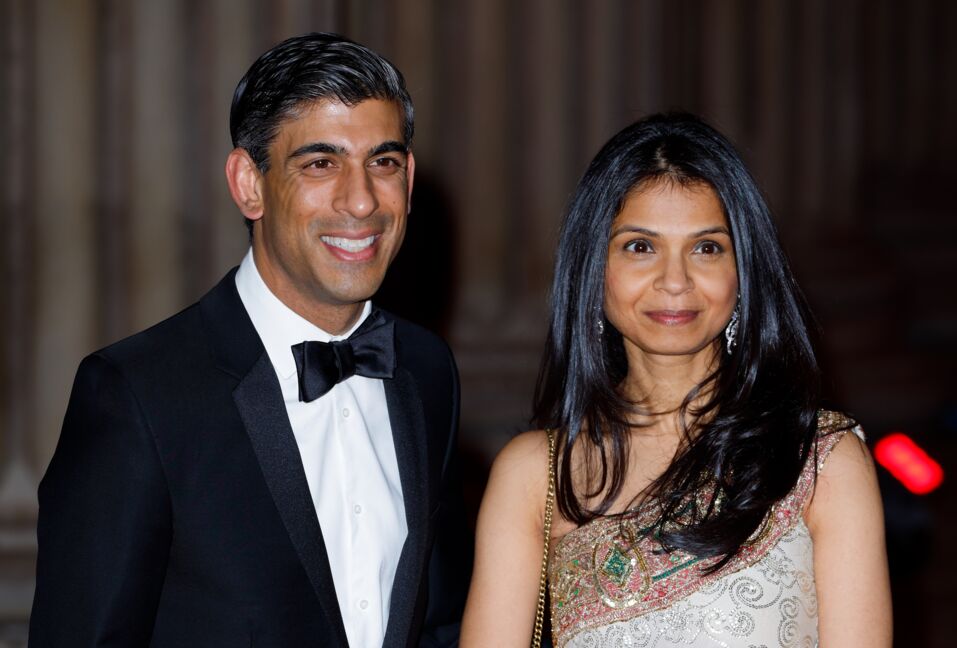 Now onto the issue. Akshata Murty is a non-domiciled (non-dom) UK resident as reported by the BBC. This means that she 'declares their permanent home, or domicile, outside of the UK'.
As a non-dom, she isn't required by law to pay taxes on her foreign earnings. Earlier this year, it came out that Murty wasn't paying tax for her shares in Infosys, which is estimated to have saved her around £2.1 million a year in UK taxes according to the BBC.
When asked about it, Rishi Sunak had said that he and his wife had not 'done anything wrong'. As a result, the Labour party believes this has raised questions about Sunak's judgement.
In the end, Akshata Murty said she would change her tax situation as she didn't want to be a 'distraction' for her husband.
Read more:
⋙ Who runs the country after a Prime Minister resigns?