Covid cases appear to be rising amongst older people as increased socialising, waning immunity, and a more transmissible form of the Omicron variant threaten to spark a new wave of the virus.
Discover our latest podcast
A cause for concern
While infections have fallen overall since the January peak, tests on nearly 100,000 swabs from homes across England reveal that one in 35 people tested positive between 8 February and 1 March, with cases either level or rising in those aged 55 and over.
An Imperial College study has found that the R value – the average number of people an infected person passes the virus to – remained below 1 for those aged 54 and under, meaning cases were in decline. But for those aged 55 and over, R stood at 1.04.
The suspected increase is a cause for concern because older people are more prone to severe Covid, as many had their booster vaccines several months ago and thus have had more time for their immunity to wane.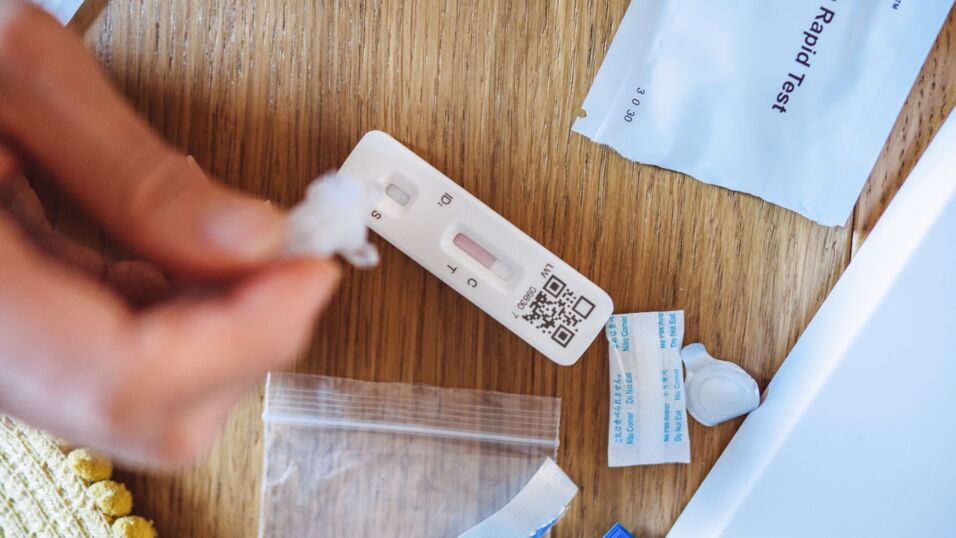 The findings come as the latest government figures showed a sharp 46% rise in new recorded UK cases week on week–to 346,059 over the past week–and a 12% rise in hospitalisations to 8,950.
Director of the React study, Prof Paul Elliott, said the rise was likely caused by factors including the lifting of all Covid legal restrictions in England on 24 February, increased mixing between age groups, and waning protection from booster shots.
A fourth booster shot
Prof Peter Openshaw, a member of the government's New and Emerging Respiratory Virus Threats Advisory Group said:
Additional doses of vaccine are almost certainly going to be necessary.
Read more:
⋙ COVID: One in 20 adults believe this bizarre conspiracy theory
⋙ COVID: Scans reveal how areas of the brain shrink because of the virus
⋙ COVID: New life-saving drug has been identified by UK experts
In February, the UK's Joint Committee on Vaccination and Immunisation announced that an extra booster shot would be available for all adults over-75 and the most vulnerable over the age of 12 this spring.
The fourth dose will help top up their protection against severe Covid.
Danny Altmann, professor of immunology at Imperial College (who is not on the React-1 study) said a lack of measures such as mask-wearing and testing potentially left the only option of 'a wider push for fourth shots, beyond the over-75s' but warned that frequent boosters may not be sustainable long-term.