Athlete, model, casino manager, and reality TV contestant—there was nothing Ivana Trump couldn't do. She was married to businessman and politician Donald Trump from 1977 to 1992 and had three children with him. Given their close ties, it was Trump who first announced her death to the world saying:
I am very saddened to inform all of those that loved her, of which there are many, that Ivana Trump has passed away at her home in New York City. She was a wonderful, beautiful, and amazing woman, who led a great and inspirational life.
According to CNN, he posted the news on his own social network, Truth Social.
Cause of death
The cause of death has not yet been announced but The New York Times reports that New York City police are currently investigating whether Ivana Trump fell down the stairs before she died. The publication added:
One of the officials said that there was no sign of forced entry at the home and that the death appeared to be accidental. A spokeswoman for the city's chief medical examiner's office said it would investigate the death.
ABC News reported that she was discovered at the bottom of the stairs in her apartment after medics received a call concerning a cardiac arrest.
Ivana Trump's life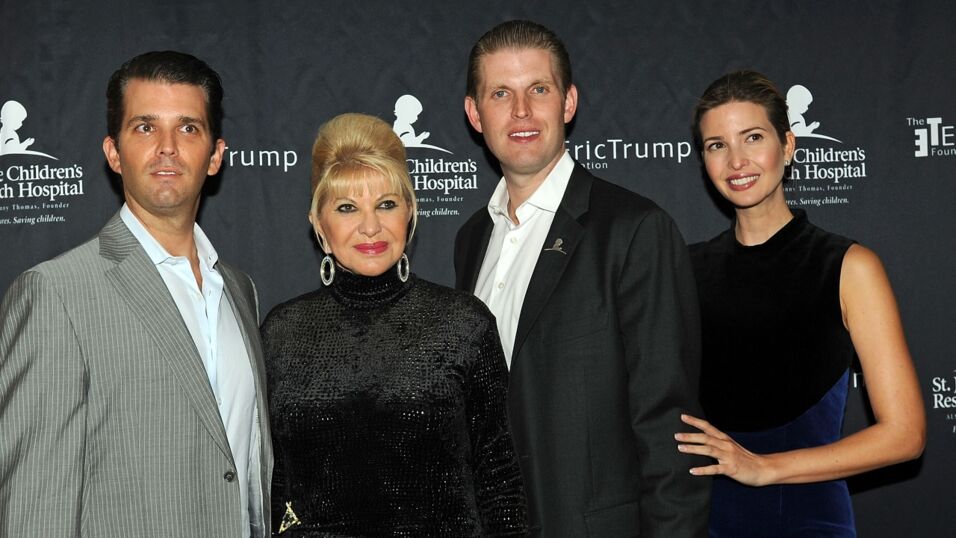 The businessman described the life and career of his ex-wife, who was also a cross-country skier, as 'amazing'. He added:
Her pride and joy were her three children, Donald Jr., Ivanka, and Eric. She was so proud of them, as we were all so proud of her. Rest In Peace, Ivana.
Ivana Trump was very attached to her children, so much so that she even wrote a book, called Raising Trumpthat was about how she educated her three children, Donald Jr., Ivanka, and Eric. She recounted the values she tried to instill in them, including the 'value of money, not to lie, cheat or steal, and to respect others.'
This article has been translated from Oh!MyMag FR.
Read more:
⋙ Donald Trump's niece Mary Trump claims Ivanka is 'on the side of what the facts support'
⋙ Donald Trump accused of staging an 'attempted coup' at public hearing
⋙ A look inside Donald Trump's impressive 126-room Mar-a-Lago home