A chemical physicist ​​from the University of Waterloo in Ontario, Canada, Professor Qing-Bin Lu, has discovered a 'huge' ozone hole. The hole is located over nearly the entire tropical region.
Seven times larger than the Antartica hole
Like the better-known ozone hole over Antarctica, the level of ozone depletion in the centre of the hole is 80%. However, as Lu told The Independent:
Unlike the Antarctic ozone hole that only appears in the spring season, the tropical ozone hole appears in all seasons since the 1980s, and its area is roughly seven times greater.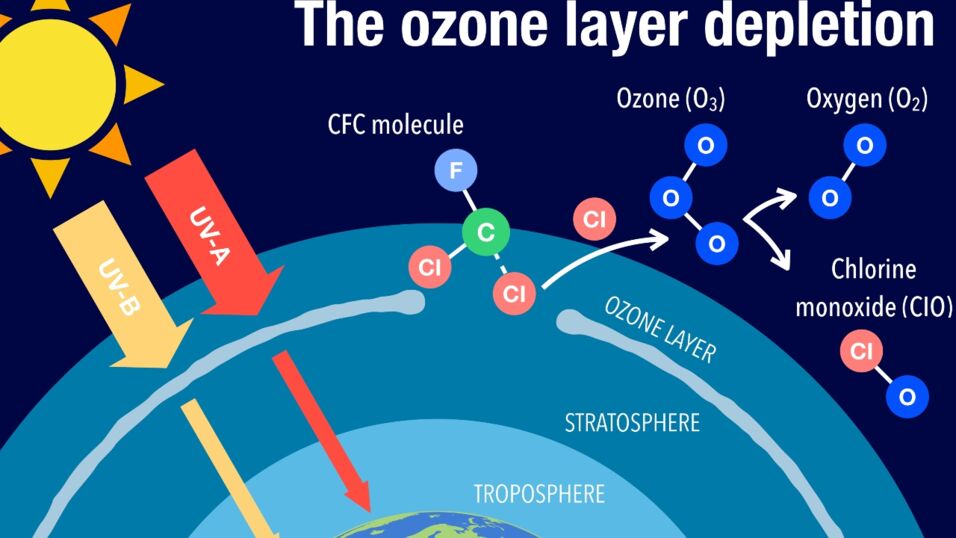 Could affect 50% of the population
Lu said that according to his research, which is published in the journal AIP Advances, the hole spans such a large area that half of the global population could be impacted:
[It] could cause global concern as it can cause increases in ground-level UV radiation and associated risks of skin cancer and cataracts, and other negative effects on health and ecosystems in tropical regions.
He said there are 'preliminary reports showing that ozone depletion levels over equatorial regions are already endangering large populations therein, and the associated UV radiation reaching the regions was far greater than expected.'
The hole has already existed for over 30 years. While it might 'sound unbelievable' that it was not found earlier, a hole over the tropics was not expected. In addition, the fact it remains essentially unchanged year-round means it's invisible to observe in data.
Read more:
⋙ Climate change: 40 years' worth of Antarctic glaciers gone in seconds, find out why
⋙ Climate change: A tiny marine predator that could help fight climate change has been discovered