A new study from Germany suggest a possible association between mild Covid-19 cases and subsequently diagnosing type 2 diabetes.
A growing body of research
The study comes two years after the pandemic was announced and joins a growing body of research trying to understand the long-term health impacts of coronavirus. Almost four million people are diagnosed with diabetes in the UK.
The research, published in the journal Diabetologia (the journal of the European Association for the Study of Diabetes), investigated data from over 1,000 general practices across Germany caring for a population of nearly nine million patients.
Of those, 35,865 of those patients were diagnosed with Covid between March 2020 and January 2021.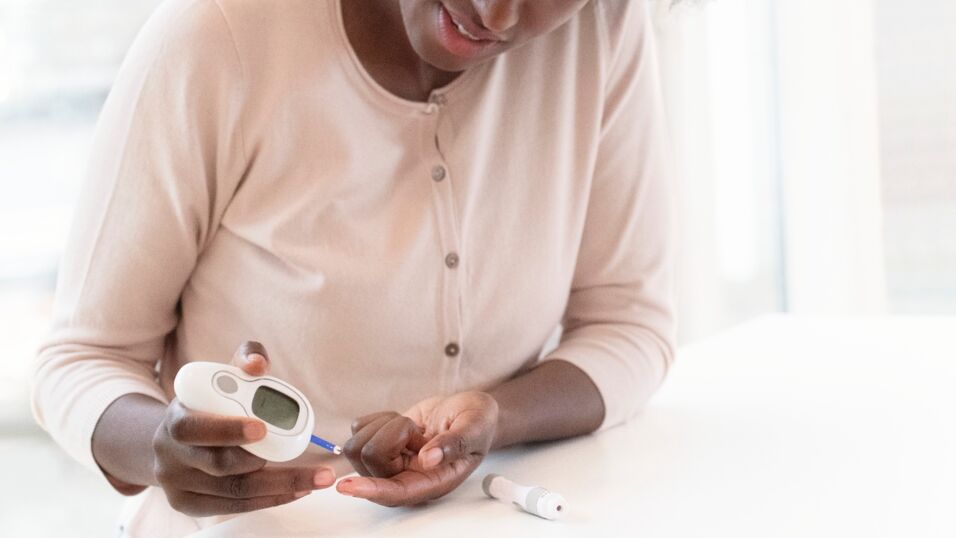 A 28% higher risk
It was found that after being infected with Covid, a person's risk of developing type 2 diabetes was 28% higher when compared to people who had other upper respiratory tract infections.
The study's authors from Heinrich Heine University in Düsseldorf said:
New-onset hyperglycaemia and insulin resistance have been reported in patients with coronavirus disease-2019 (Covid-19) without history of diabetes.
Hyperglycaemia and insulin resistance are two signs of diabetes. Lead author Professor Wolfgang Rathmann said:
COVID-19 infection may lead to diabetes by upregulation of the immune system after remission.
Read more:
⋙ COVID: Travel restrictions have finally been lifted in the UK, here's what you need to know
⋙ COVID: Deltacron could be as contagious as measles
⋙ Diabetes: This nighttime 'feeling' could be an early warning sign

Rathmann also called for further research:
Since the COVID-19 patients were only followed for about three months, further follow-up is needed to understand whether type 2 diabetes after mild COVID-19 is just temporary and can be reversed after they have fully recovered, or whether it leads to a chronic condition.
If the results are confirmed, the authors said that people who have had Covid should actively monitor their glucose levels after recovering. They should also be aware of the warning signs and symptoms of diabetes such as fatigue, frequent urination, and increased thirst.