Many fans have taken to Twitterto make fun of Love Islandcontestant Connor Durman's teeth, comparing him to various cartoon characters.
Durman claimed in the season premiere that he had his teeth cosmetically enhanced in Thailand:
"I went to Thailand, found someone on google, a random dentist, flew there and just got them done."
The coffee salesman even claims that his gnashers are a big hit with the ladies, so far winning over fellow contestant Sophie Piper:
"Honestly, these teeth have worked wonders for me"
However, many fans claim to differ and have taken their qualms with his teeth over to Twitter comparing the 25-year-olds chompers to other familiar faces.
Such asRoss Gellar: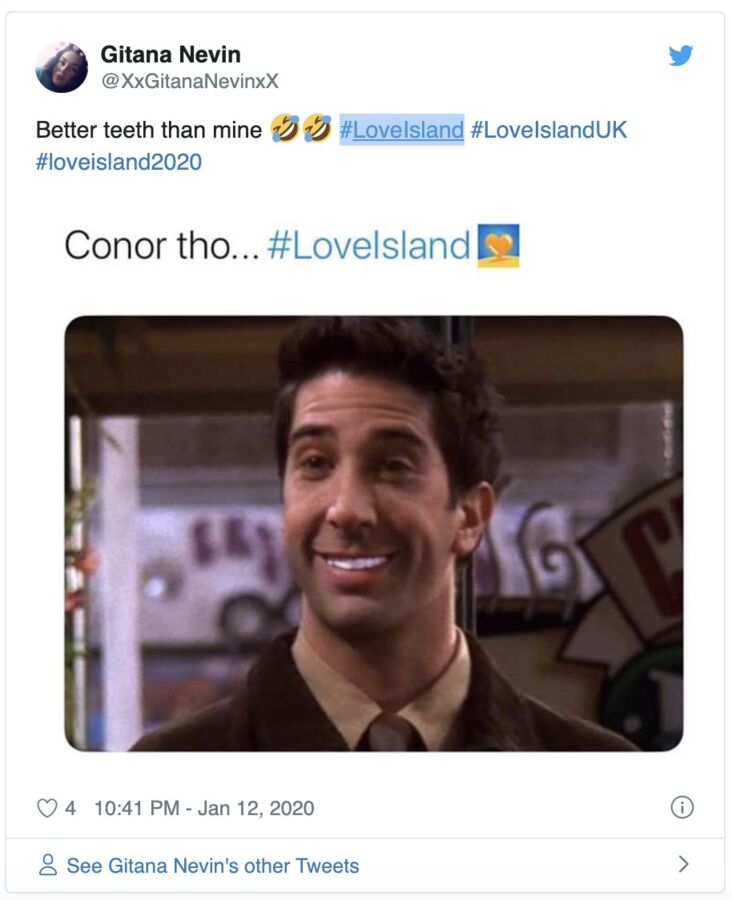 Donkey from Shrek: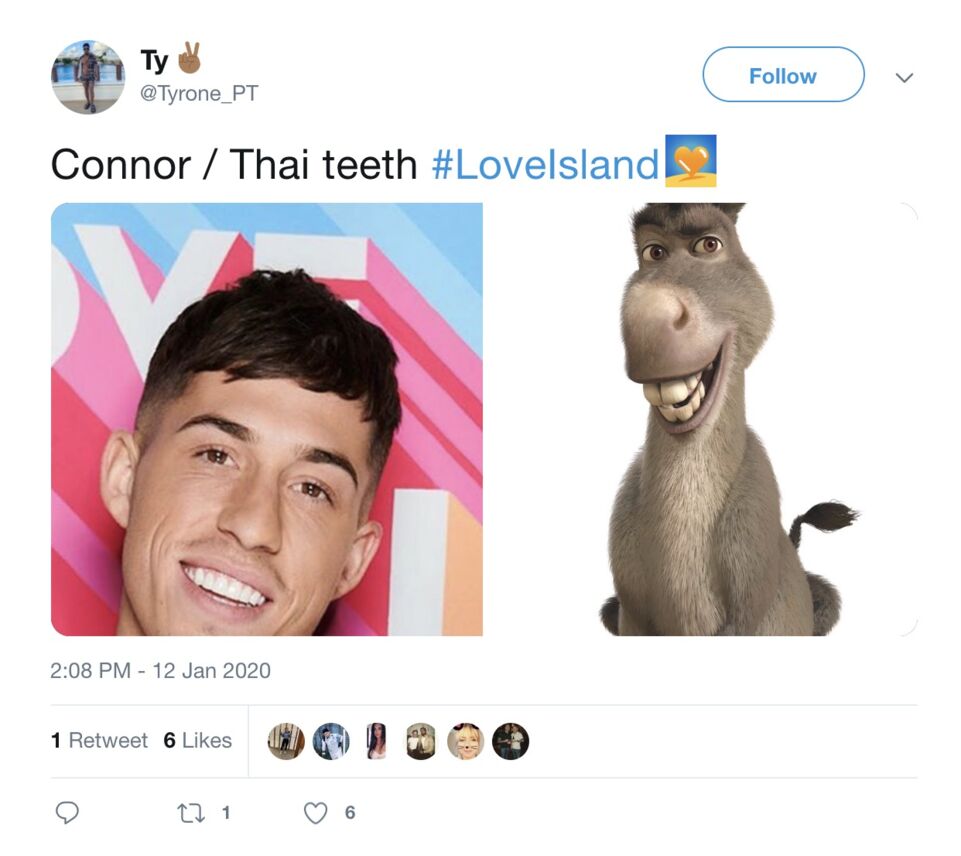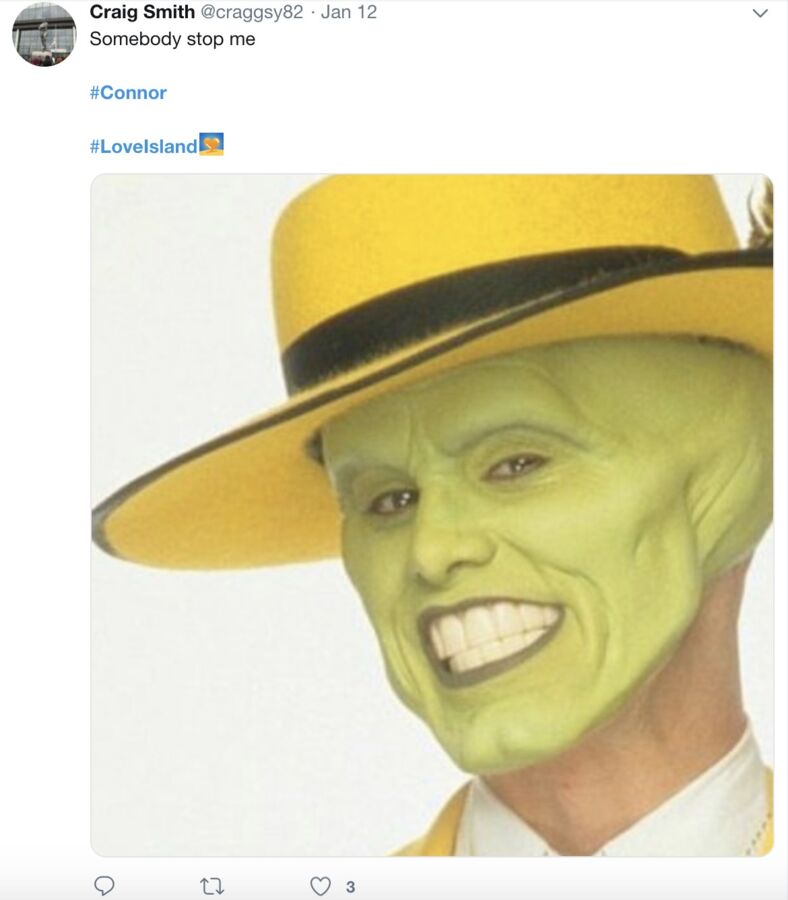 And even fellow famous Brit, Wallace: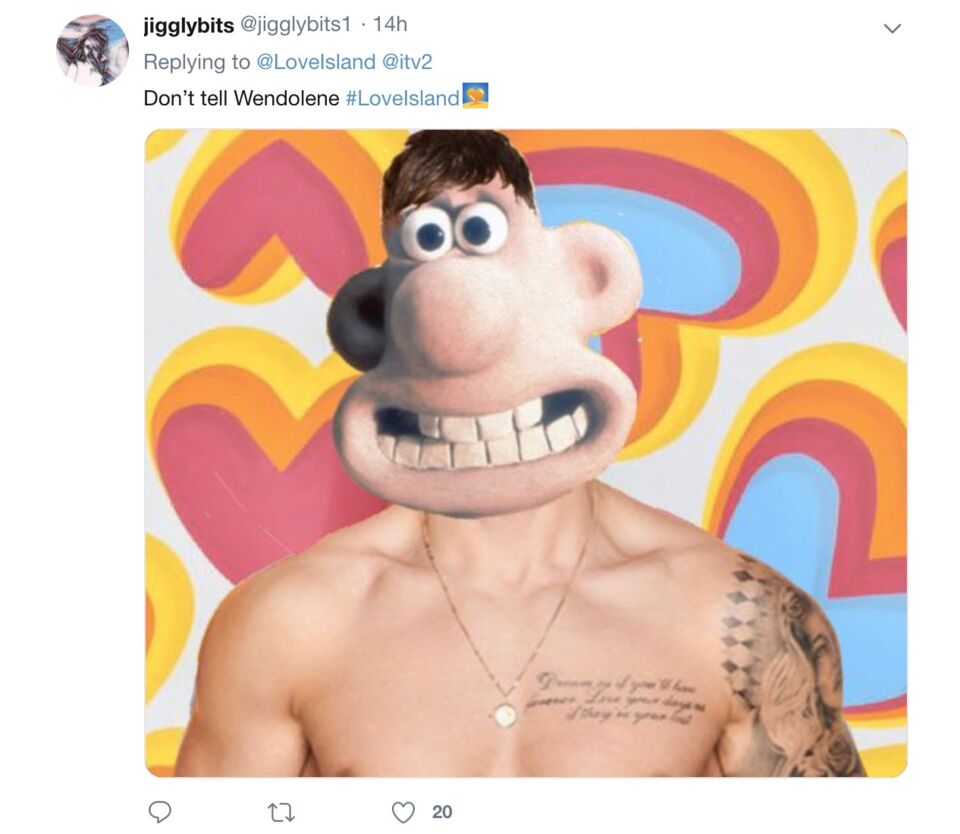 Of course, this isn't the only news surrounding Durman, with people taking to Twitter again to call out the young hunk after the last episode following his reaction to a joke from Sophie regarding Connors past threesome experience.
Many viewers are calling out the lad's behaviour claiming that he is already exhibiting signs of toxic behaviour.
'Can see the signs already, he looks the type that doesn't take ownership and will blame his other half for everything'
'Red flags already'.