After losing track of his fitness over the last few months, thanks to COVID restrictions and over-eating during the holiday season, Hugo Hammond is looking better than ever!
Discipline, hard work and dedication
The most impressive part of his amazing transformation is that the former Love Islander managed to achieve such incredible results after only four weeks! On the story he posted on Instagram, he revealed his secret to such quick results by telling his followers:
Dry Jan + good food choices. On our way to getting that 'Love Island' rig back.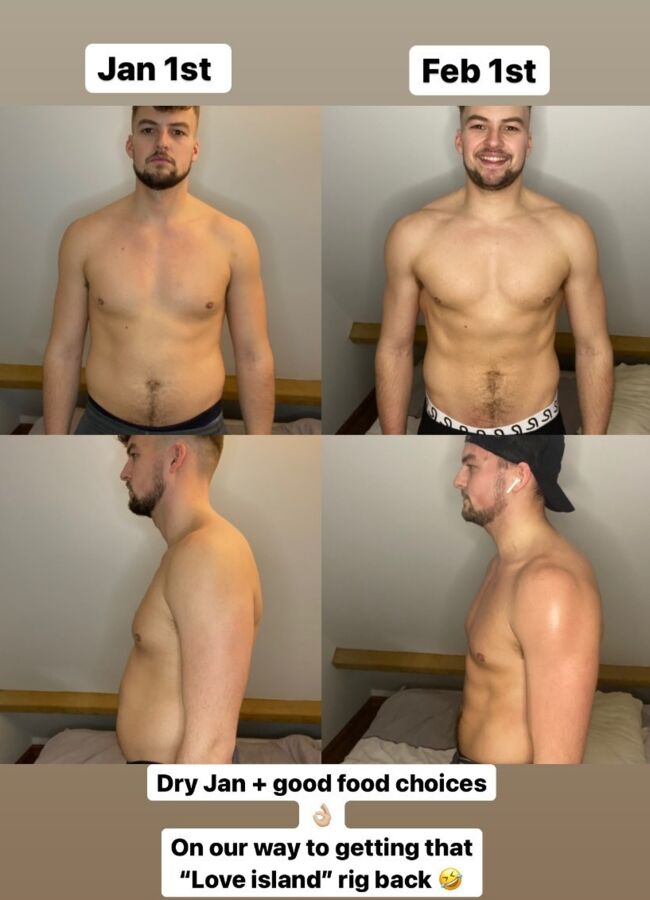 Read also:
⋙ Jake Cornish: This is what the Love Islander is up to now
⋙ Georgia Harrison: Love Island star reveals latest plastic surgery
⋙ Molly Smith: Love Islander shows off latest plastic surgery
What is Hugo Hammond up to now?
Since being booted from the seventh series of the show, Hammond is still on the hunt for love after having joined popular dating websites such as Tinder and Hinge. In one of his profiles, he even jokingly said he would never partake in reality television again. In an interview on ITV's Lorraine he explained that he could simply not compromise his values when it came to what he was truly looking for in a partner, saying:
I think potentially I didn't really want to compromise for love.I've got a type and I know what I'm looking for and I wouldn't say I was picky, but I just didn't get that spark that a lot of the other boys were looking for with their girls.
And added:
I asked them, "After one or two chats was it something you could see long term?" and I just unfortunately didn't get that feeling.