There is no shame in being bored on dog walks. You take your pooch out every day, rain or shine, and it is by itself a great achievement. But if you want to upgrade your dog walking experience, there are plenty of cool ways to do it. These 5 ideas can make a mundane activity a highlight of your day.
Discover our latest podcast
1. Organise a (play) date
An ordinary walk can easily become a social event if you organise a play date with another dog owner. Not only humans love company! While the animals play, you can chat away and relax before or after a busy day. If you don't have a dog walking buddy amongst your neighbours, you can use an app such as PoochPal.
And why not take socialising to another level and head to an actual date with your pet? You can tell a lot about the person by the way they treat an animal, and your furry bodyguard will probably have an opinion too.
2. Make each walk a little adventure; take an unbeaten path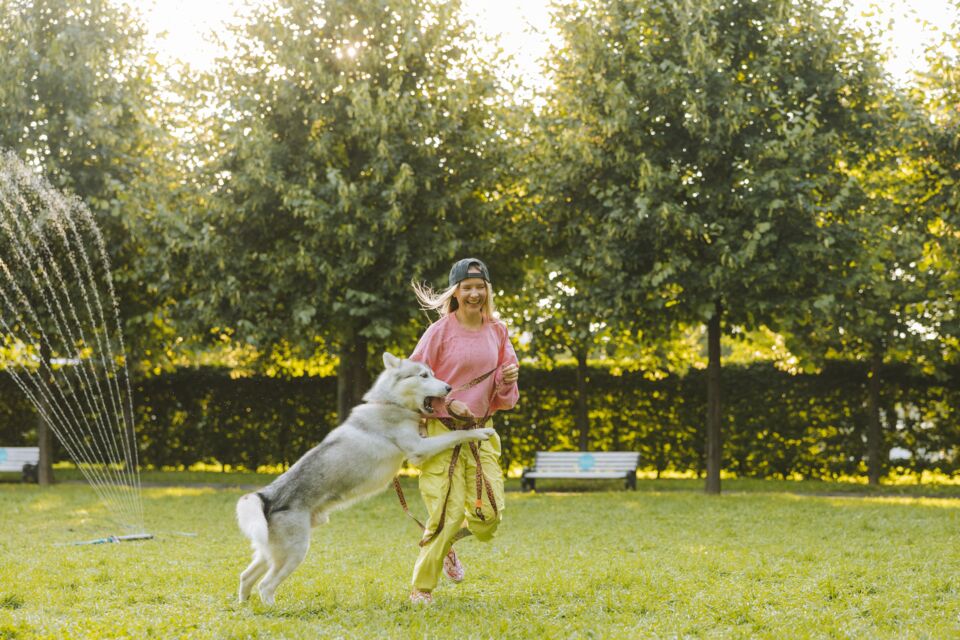 No wonder dog walking stops being exciting if you take the same route every day. Do a little research on your area and draw a list of things you haven't seen or explored yet. Head there with your four-legged partner and learn something new. A bit of driving will open up new horizons with larger green areas and a lot more to sniff on for your furry detective.
3. Play hide-and-seek
If you're tired of throwing all the same toys to your dog to catch over and over again, Your Dog recommends having a little game of hide-and-seek with your pooch. Wait for a moment when it is busy investigating something else and slip behind a tree or bush, or squat down in a patch of long grass next to the path. Call your pet's name frequently so they know you are around, and play in 'peekaboo style', without disappearing for a long time. Praise and treat your dog each time it finds you. A lot of fun and laughter are guaranteed!
4. A dog-walking playlist will put you in a mood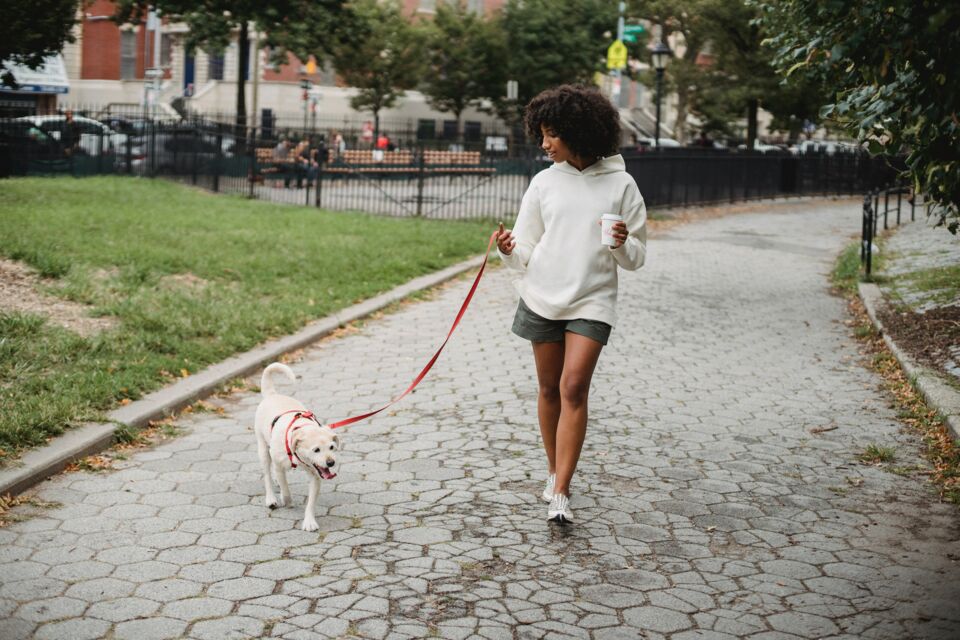 A bit of music will definitely liven up the 1-2-1 with your dog. And since we're talking canines, why not check one of the Spotify or Music iTunes dog walking playlists? Created especially for the occasion, they will keep you motivated to walk faster. They might even make you dance! Your dog will like that too as these clever animals are very good at picking up on positive vibes in their owners' moods.
To take it one step up, use a step-o-metre to track your dog walking performance.
5. Stop for a treat
Who said that the treats during the dog walks are only for the dogs? Puppy Leaks recommends breaking up the route by finding somewhere to go during the walk itself. Is there a good dog-friendly pub or a cafe you've heard good things about? Go for it! Slow down, order a drink, aka 'the treat', and take a few moments for yourself. It will keep things fresh and turn the dog walk into something fun.
Read more:
⋙ 5 mind-blowing facts about your dog's most important organ
⋙ Brushing your dog's teeth: How to make your pet fall in love with this hated task
⋙ Is your dog right- or left-pawed? Here's how you can find out