There are two ways to make a cup of hot chocolate and only one of them is actually good. First, you could add some powder to a cup and top it off with some kind of hot water or milk (absolutely nasty). Or, you could take your time to heat up some milk over the stove and slowly melt in some of your best chocolate.
The second option sounds much more decadent but it can take a fair bit of time. However, thanks to Aldi's Special Buys selection, you can have a rich, warming hot chocolatewithout all the effort!
Ambiano Stainless Steel Hot Chocolate Maker
Aldi's Ambiano Stainless Steel Hot Chocolate Maker for just £39.99 is everything you need for the winter.
This non-stick hot chocolate maker is able to stir, froth and heat your milk all with minimal effort. To use it, just plug it in, pour in your milk and grate in some of our favourite chocolate using the adorable mini-grater provided and just let the hot chocolate maker do the rest...Although you may want to top your drink with some marshmallows or cinnamon at the end!
This handy gadget is available online only and make sure you get in quick because they're selling out fast!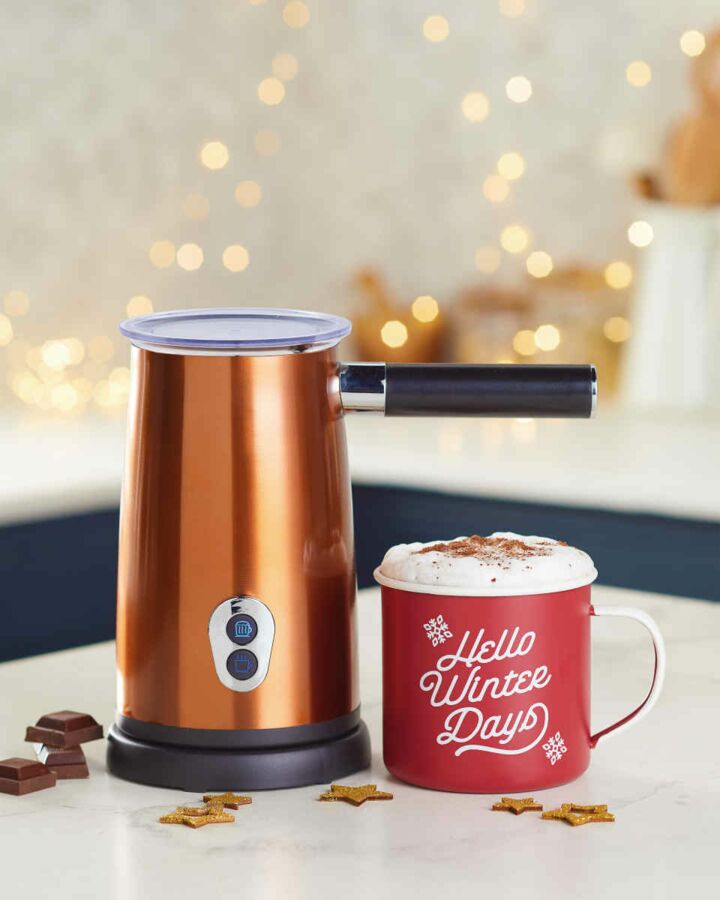 Ambiano Milk Heater/Frothers
However, if you do miss out then don't fret as Aldi is also selling Ambiano Milk Heater/Frothers for just £19.99 and in three different colours!
This tool works almost the same way, all you need to do is add your milk and turn it on… And if it's a hot chocolate you really want then just stir in some grated chocolateat the end!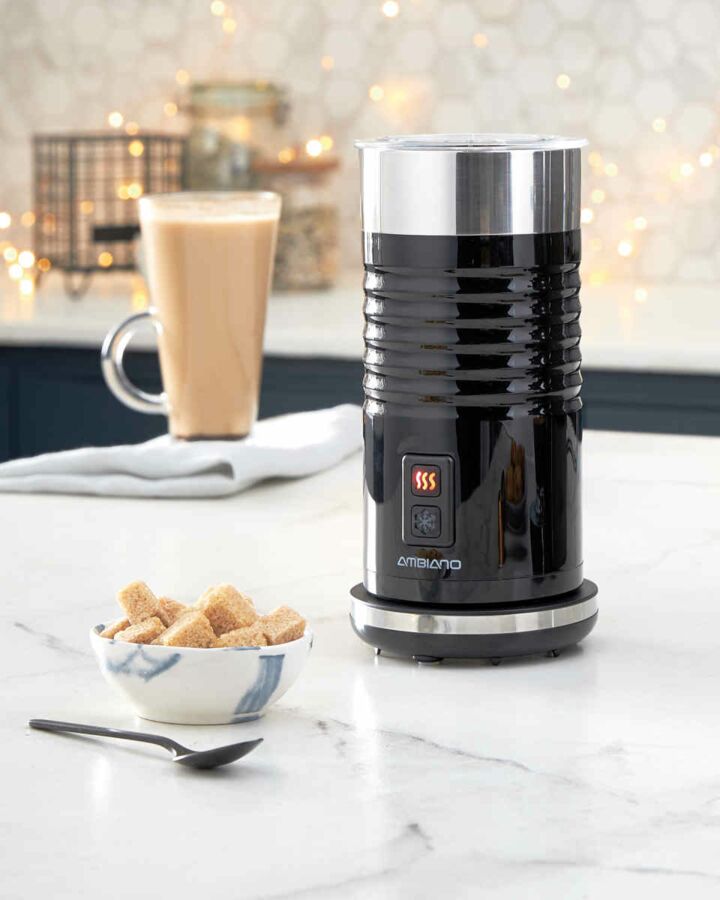 Aldi's Milk Heater/Frothers are available both in-store and online. So, if you fancy wrapping your cold hands around a hot cup every morning then make sure you head over toAldi!