In an interview with The Chalkboard, the Duchess of Sussex talks about an energetic and antioxidant beverage that she sips every morning—a blueberry smoothie. Ladies, to your blender!
What's in Meghan Markle's detox smoothie?
Ingredients
Protein powder
Half a cup of frozen blueberries
1 teaspoon of cinnamon
A handful of chia seeds
Half a cup of almond milk
Half a cup of coconut water
Preparation
It's super easy—blend it all together and enjoy this cool drink for breakfast.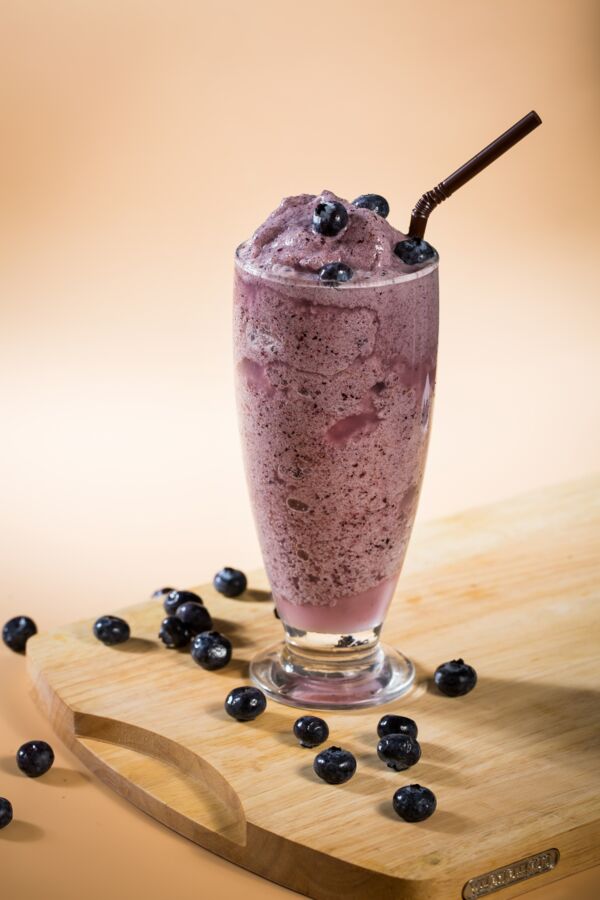 Read more
⋙ Try Naomi Osaka's post-workout smoothie recipe
⋙ Fruit juice kefir: The healthy and delicious alternative to soft drinks
⋙ Healthiest drink options for breakfast
What are the benefits of Meghan Markle's detox smoothie?
You can trust Meghan Markle who, before marrying Prince Harry, ran a blog called The Tig where she shared her recipes and health tips. But what are the benefits of her detox smoothie? Here are the answers.
Protein powder gives your body a boost of energy.
Blueberries are packed with antioxidants. As a bonus, they are low in calories but high in water and fibre.
Cinnamon is a natural anti-viral agent and aids digestion.
Chia seeds are ideal for filling up on fibre and omega 3.
Almond milk is packed with vitamin E. It is also low in carbohydrates and helps regulate blood sugar levels.
Coconut water is a powerful natural drainer and is rich in calcium, potassium, iron and magnesium.
Yes, this smoothie has it all!