Every year this hit coffee chain comes out with a limited edition Christmas range full of delicious hot chocolates. This year, Costa is bringing out some extra special Christmas drinks based on our favourite chocolate treats.
Costa has announced that their new Christmas range will be available on Tuesday the 3rd of November, that's just six sleeps away (start counting!).
Included in the new chocolate range is aQuality Street Purple One Latte, a Quality Street Purple One Hot Chocolate, an After Eight Hot Chocolate and here's the best bit… Costa is bringing out a Terry's Orange Chocolate Hot Chocolate.
The delicious new Purple One latte includes a decadent chocolate caramel sauce paired with a roasted hazelnut syrup. And each Purple One drink also comes with a tiny chocolate treat. So if you're worried that won't be any Purple One's left in the tin then head to Costa for you Quality Street fix.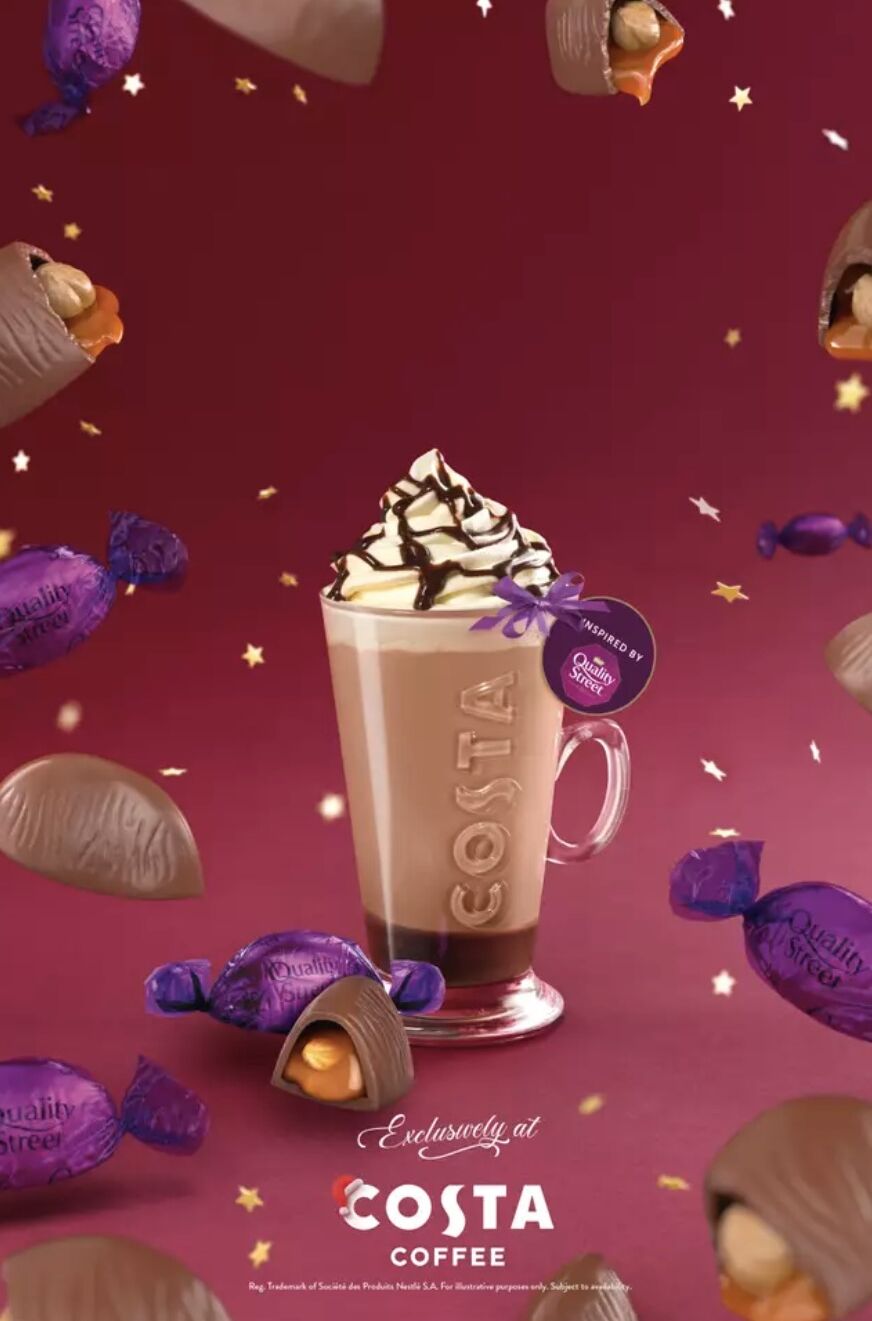 And, for all those mint chocolate lovers, an After Eight Hot Chocolate will be in the mix. The hot drink consists of Costa's signature hot chocolate paired with a splash of festive peppermint syrup. The drink comes topped with a creamy layer and a sprinkling of chocolate powder. And, whether you buy your hot chocolate after 8am or 8pm, each drink will be accompanied by an After Eight thin.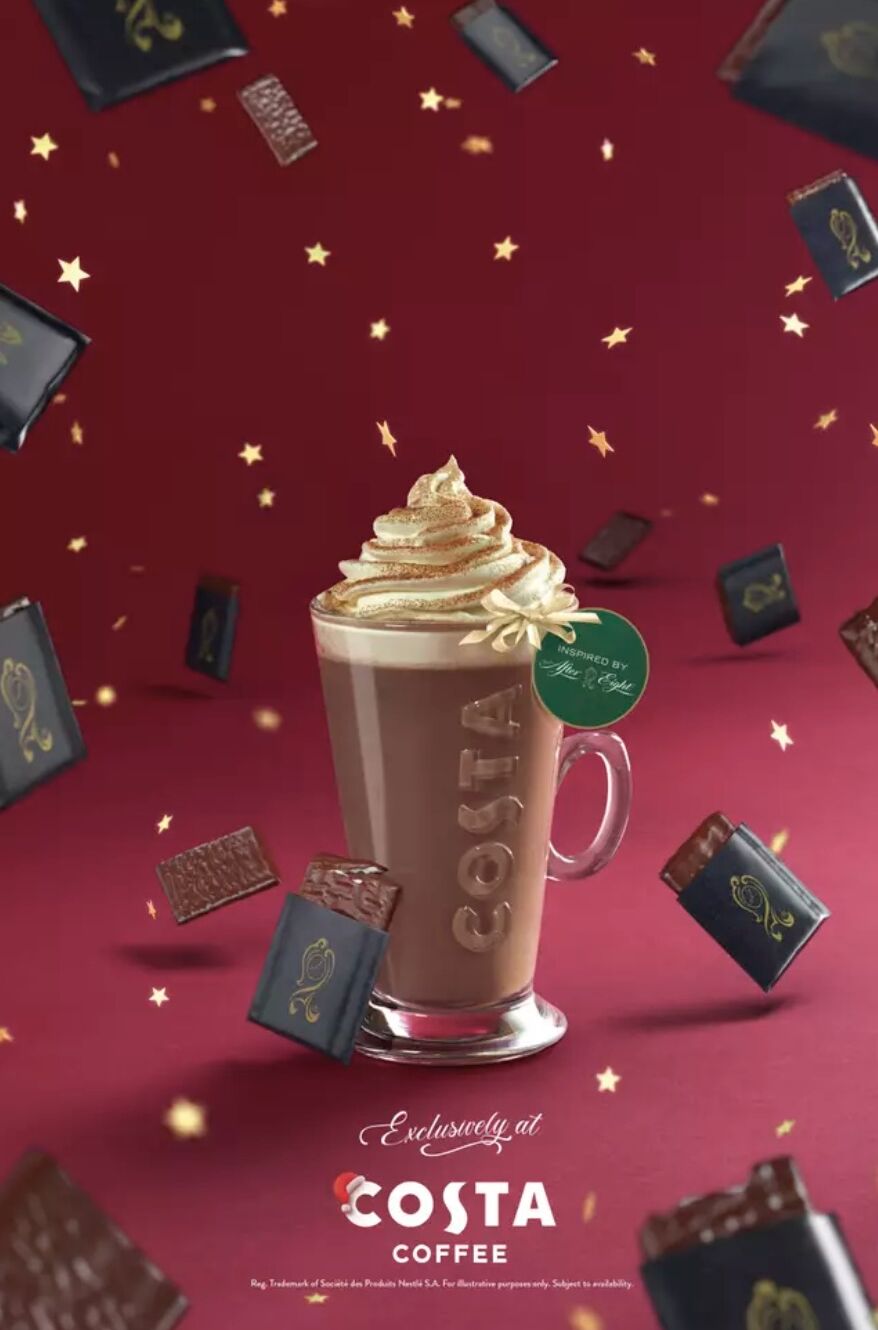 Terry's Chocolate Orange Hot Choc
Now let's get down to business. We know everyone will want to be getting their hands on a Terry's Chocolate Orange Hot Chocolate, and with the popularity of that zesty, creamy treat, we don't blame them.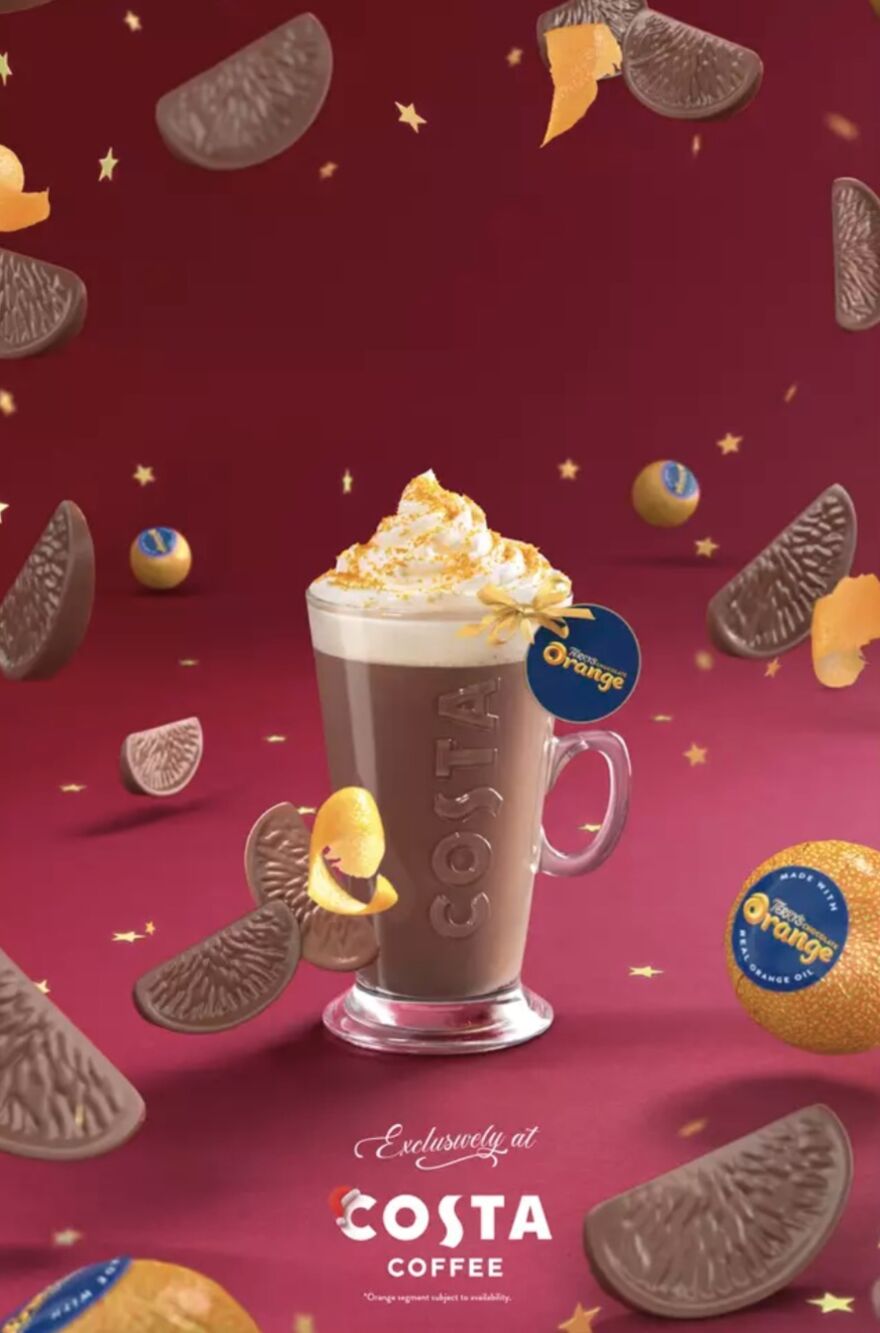 Following the success of last year's Terry's Chocolate Orange muffins, Costa's new drink will contain the perfect blend of their signature hot chocolate and a specially made orange syrup. The warming Christmas treat will be topped with a creamy dairy swirl and a sprinkle of edible orange glitter. And, perhaps the best part, each drink comes with a slice of Terry's Chocolate Orange to add a bit of tang to your day.