Uk Supermarket Aldi is recalling Savour Bakes breadsticks as they may contain small pieces of metal making them unsafe to eat and a potential choking hazard.
What products are included?
The UK Food Standards Agency has announced the recall of the breadsticksas they the supplier of the product as announced that they may contain small pieces of metal.
Other products from the supplier are safe to eat as the only product being recalled are the 125g packages of breadsticks.
Brand: Savour Bakes
Product: Breadsticks 125g
Product Code: 704888 & 49830
Batches: All batches are included
What are the risks?
While the products may be tempting for many as they are sold for just 59p it is recommended that consumers and their children stay away from opening their packet of crunchy snacks and instead return them to your local Aldi for arefund. Alternatively, you can also contact Aldi at customer.service@aldi.co.uk for any inquiries. Please note that a receipt is not necessary to get a refund in this instance.
An Aldi spokesperson has stated:
Our supplier is recalling this product as a precaution because a small number of packs may contain metal. We apologise for any inconvenience and thank you for your co-operation.
One customer has already found metal in her breadsticks, stating that she was glad she spotted them after almost feeding them to her daughter:
I'm just glad my little girl didn't eat it! I could only imagine what could have gone wrong if I hadn't checked the food like normal.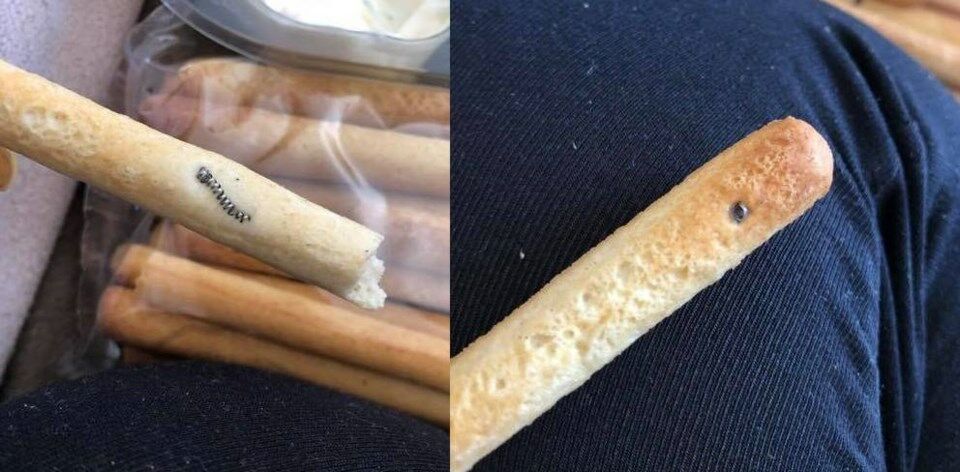 While it is possible to ingest the metal without harm, it is not recommended as they not only pose a choking risk but also has the potential to affect the pH balance of the stomach or may pierce the stomach/intestinal wall.
If you believe you may have consumed the breadsticks and a worried about any potential metal consumption it is safest to visit your GP.