After uploading a snapshot of a baby bump to her Instagram stories over the weekend, the 27-year-old beauty made her 1.7 million followers curious. And if that wasn't enough, Siannise attended the Rinfresco Brunch event in Bristol with friends who did something to further add fuel to the fire. However, the reality tv star has now admitted she is not pregnant.
Worst timing ever
After Siannise posted a snap of a baby bump to her Instagram stories, fans had already gone wild with their imagination. The former beauty consultant had found love on Love Island with Luke Trotman, but the couple broke up last year in November after two years of being together. Ever since then, Siannise has claimed to be single. However, she was recently linked with model Chris Beviere after they went on a trip to Saint Lucia together. Needless to point out, fans connected the dots and thought it was Siannise who was actually pregnant.
Later, she also attended the Rinfresco Brunch event in Bristol with two friends where one of them was seen with her hand over Siannise's tummy strengthening the rumours further. Classic sign, right? However, the Love Island beauty has now posted an Instagram story coming clean about the entire incident. She wrote in her story:
Just to confirm I am NOT pregnant. It is my sister that is pregnant. I mean it's a bit obvious I'm not pregnant, isn't it?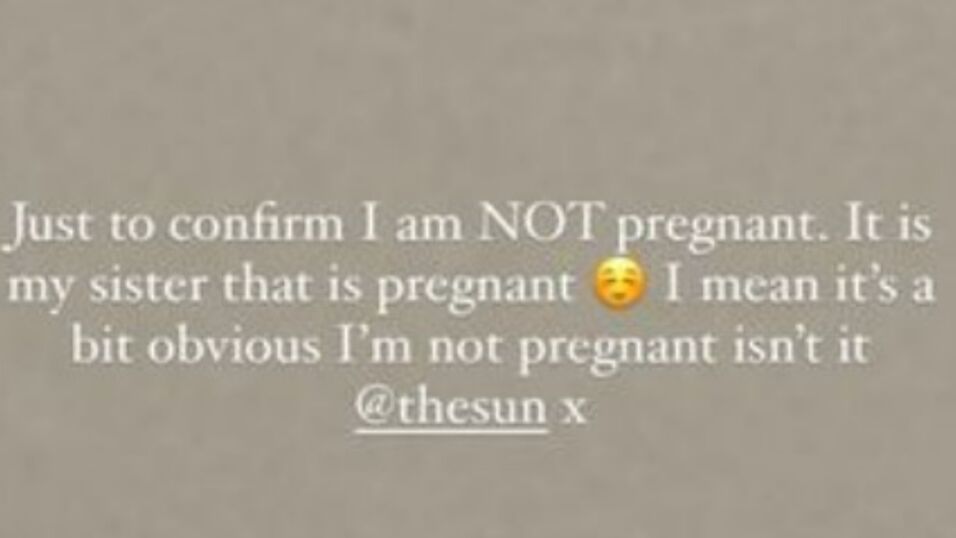 What is Siannise up to now?
After finding love on the ITV reality show, Siannise and Luke ended their two-year-long relationship in November 2021. The two had been fans' favourites and came in second on the show. Ever since the break-up, Siannise has been focused on getting her job done and flourishing more than ever. She recently admitted to having made one of her dreams a reality when she landed a deal with Kim Kardashian's Skims.
2022 is said to be a breakthrough year for the influencer and has been off to a great start. As she focuses on getting the bread for herself, rumours about her dating model Chris Beviere did take over her life for a while. However, she put them to bed in an Instagram Q&A last month and said:
No, I don't have a new boyfriend & I'm currently not dating. I can't control what people post or write about me but what I can control is how I respond.
Read More
⋙ Luke and Siânnise: Have the Love Island couple split up? The one hint raising doubts
⋙ Siânnise Fudge hits out at ITV's treatment of Love Islander