Misty was discovered in an abandoned building, without food or water, and received emergency care at the RSPCA's Greater Manchester Animal Hospital. She was rescued from an abandoned building where another dog was discovered dead and is looking for a new home.
Put a smile on misty
Misty is a Catahoula leopard dog from Louisiana. RSPCA inspector Helen Smith rescued the two-year-old puppy with stunning blue eyes from an unoccupied property in the Wirral area in July of last year. She was confined in a filthy facility with little food or water. Misty was transported to the RSPCA's Greater Manchester Animal Hospital for emergency treatment and was transferred to the branch to begin her rehabilitation once she was strong enough. Steph McCawley, the branch's supporter engagement officer, said:
Misty was in a bad way when she first came to our branch for rehabilitation.
Misty is now ready to find her forever home, and the workers at the branch are eager to help her find one and give her a chance at happiness. Steph added:
She wants to be loved and she wants to be happy again. She is safe now, she is well, but our environment cannot meet all her needs, she is an active, bouncy young dog with an undimmed zest for life.
Misty will require an active new owner and be prepared to provide plenty of stimulation. They will also need to be patient, as she has never known normalcy before, and it may be jarring to her system. Misty's new home would have to be exclusively for adults.
Read more:
⋙ This stray dog refused to leave an injured pregnant dog alone until help came
⋙ This five-legged lamb leaves animal enthusiasts 'speechless'
⋙ Pregnant dog gives birth to puppies moments after being abandoned
How to manage a deaf dog?
Any potential owner will need to understand how to manage a deaf dog. Living with deafness can be challenging to adjust to—usually more so for humans than for dogs! Here are a few tips that can help you:
To avoid harm, keep an eye on your dog's activity. Remember that a deaf dog is unable to hear vehicles or other potential risks. Never leave a deaf dog unattended outside and keep your dog on a leash or in a fenced yard.
Hand signals can be used to train your dog. Many deaf canines can acquire visual commands by using their eyesight.
Visual signals might assist you in gaining your dog's attention. To alarm your dog, use a flashlight or simply turn a light on or off.
Vibrations, such as thumping the ground, or mild touches to your dog's back or shoulders, can also be used to get his attention.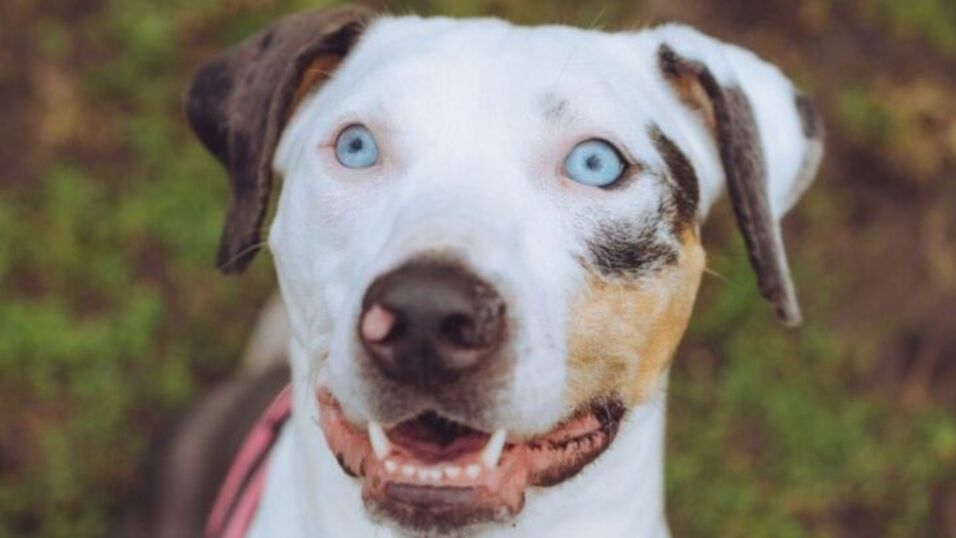 Make sure your dog is aware of your whereabouts. When you leave or enter the house, softly tap your dog on the back to let him know.
Approach with caution. Many deaf dogs, especially when napping, are readily disturbed. Place your hand in front of a deaf dog's nose and enable him to smell you to wake him up without frightening him.
Prepare yourself. Put a bell on your dog's collar so you can hear him if he gets separated from you.