A study named 'Autoimmune hepatitis after SARS-CoV-2 vaccine: New-onset or flare-up,' published in the National Library of Medicine, discusses the development of an unusual reaction after administering Pfizer's COVID vaccine.
The study was published in November 2021 and it outlines a case wherein a 61-year-old woman suffered from malaise, weariness, loss of appetite, nausea, and yellow eyes. She had gotten vaccinated with the Pfizer/BioNTech mRNA vaccine a month prior. Researchers wrote that:
She had a Pfizer/BioNTech BNT162b2 mRNA vaccine a month ago. Her physical examination revealed jaundice all over the body, especially in the sclera. The laboratory tests showed elevated liver enzymes and bilirubin levels.
Antinuclear antibody and anti-smooth muscle antibody were positive and immunoglobulin G was markedly elevated. The liver biopsy revealed histopathological findings consistent with autoimmune hepatitis (AIH).
Read more:
Diagnosed with AIH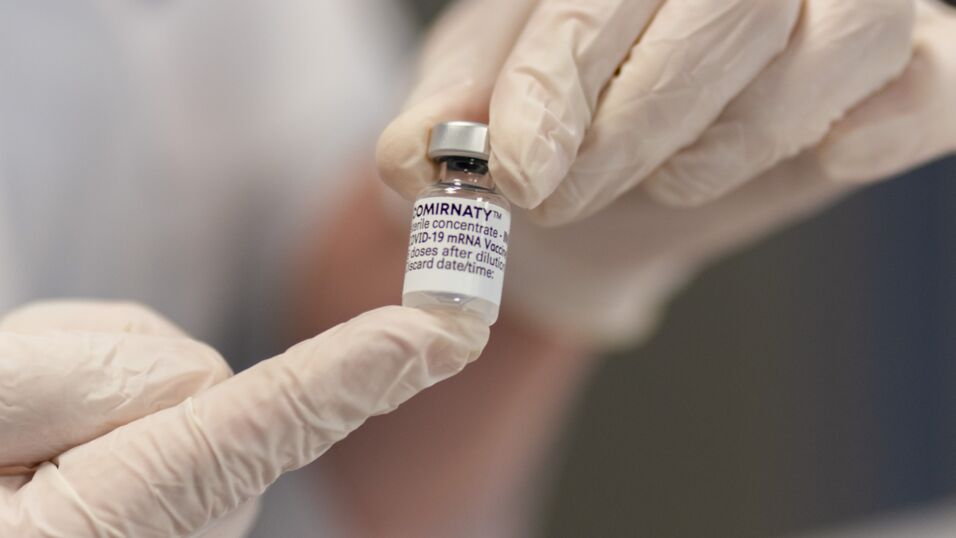 The patient was found to have antinuclear antibody (ANA), which is the earliest diagnostic marker for autoimmune disorders, such as autoimmune hepatitis (AIH). According to Hoag Medical Group, Antinuclear antibody means:
Antinuclear antibodies are autoantibodies — antibodies that target the normal proteins within the nucleus of a cell.
The patient was then diagnosed with AIH and was given steroid medication.
The patient was diagnosed with AIH and initiated on steroid therapy. She rapidly responded to steroid therapy.
Rare reaction to the vaccine
Researchers believe that while the reaction is very rare, she is not the first to experienced an autoimmune side effect post COVID vaccination. They wrote:
A few cases of AIH have been reported after the COVID-19 vaccine so far. Although the exact cause of autoimmune reactions is unknown, an abnormal immune response and bystander activation induced by molecular mimicry is considered a potential mechanism, especially in susceptible individuals.
The medical team who conducted the study, advises clinicians to exercise caution while vaccinating individuals who could be AIH positive.