A recent study published in the International Journal of Dermatology has outlined yet another side effect that could occur after getting inoculated by the COVID vaccine. Researchers in Turkey found that seven people developed a rare skin condition called bullous pemphigoid within four to six weeks after getting either the first, second, or third dose.
Having skin reactions upon vaccination is not uncommon as many people do experience redness, swelling, and pain especially on the site of injection. However, more serious side effects like bullous pemphigoid are being reported in small numbers.
Read more:
⋙ Booster jab: Bizarre side effect on the rise amid colder weather
⋙ COVID: New possible side effect of booster vaccine has been revealed
What is bullous pemphigoid?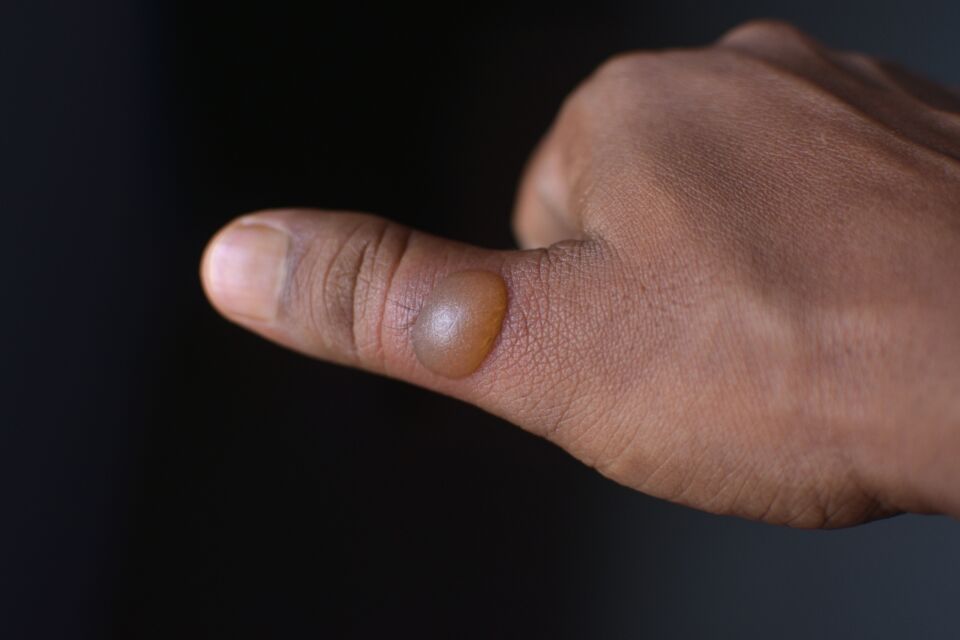 As explained by the NHS, bullous pemphigoid (BP) is a skin condition that starts off looking like a raised rash but can develop to become blisters that can be filled with pus or blood. In some cases, the rashes go away by themselves, but in others, you may need to get steroid creams, tablets, or antibiotics to treat the condition. It usually occurs in people over the age of 60.
Most recently, Turkish researchers identified seven cases in which BP was triggered by the COVID vaccine—all of them were elderly people.
Read more:
⋙ Nocebo effect: Two-thirds of COVID vaccine side effect is in your head, study finds
⋙ COVID-19: Could this drink prevent vaccine symptoms?
Their study
Of the seven people, four had developed the condition for the first time, while the other three had a reoccurring episode after their vaccination. They were all given the inactivated vaccine CoronaVac for their first two doses, and four of them got a booster shot—three got the Pfizer vaccine and one received the CoronaVac vaccine.
The 'latency period' for the side effect differed with each individual, ranging between one week to 1.5 months. The study added:
In two of four cases with new-onset disease, BP was observed after the second dose of inactivated CoronaVac and in two of them after the first dose of BNT162b2 mRNA Pfizer-BioNTech which was administered as a third vaccine.
The latency period for the new-onset BP varied between 2 weeks to 1 month after vaccination, whereas it was as short as 1 week after the first dose in a patient with post-vaccine exacerbation.
According to the study, the skin condition improved with treatment for most of the patients. One, however, tested positive for COVID and had to go off immunosuppressive treatments like the ones prescribed for BP.
Researchers also added that further research needed to be done to make a definitive link between BP and the current vaccines, but they believe that their data 'will contribute to existing literature.'