We are all on a mission for the most toned, hydrated and glowing skin and a stream of skincare tools are constantly being released to help up get there.
However, one of the most popular skincare accessories, the Foreo Luna, can set you back anywhere from £80-200! Luckily, Aldi has come out with their own silicone cleanser that costs just a fraction of the price.
Aldi is currently selling three silicone cleansers and each suitable for a different skin type. The light pink cleanser is best suited for those with sensitive skin, while the blue is for combination and red is normal skin types.
The sonic pulses of the silicone cleanser support circulation in your face and sports 5 different intensity levels.
The high-frequency pulses of the Lacura Silicone Cleanser help to remove buildups of dirt, oils and make-up residue on the skin while the low circulation aids in reducing wrinkles in areas more prone to ageing.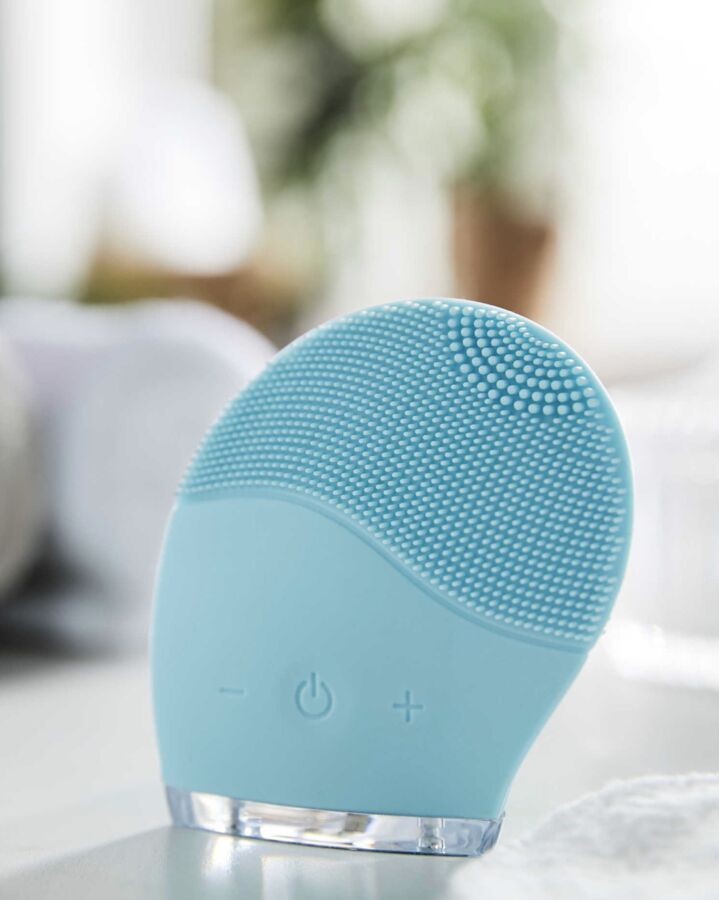 Not to mention the vibrating features make for a great face massage. And, as we're now wearing masks more than ever we really do owe our skin some major TLC.
All you need to do is pair this beauty tool with your favourite face wash and you're good to go. Then afterwards you can indulge with the rest of your skincare routine for the best results possible.
And, the Lacura Silicone Cleanser has one major advantage over cult products like the Foreo Luna, it only costs £7.99!
Currently, Aldi's silicone cleansers are sold out online but many could still be lurking in store. But make sure you plan your Aldi trip ASAP because this product selling out fast!