A Houston dentist has shocked Tiktok viewers by sharing a video that reveals that you can get cavities from kissing.
Discover our latest podcast
Cavities are contagious
Dr Tasneem Mahmood writes in her video, 'Thinking about the kiss I gave my husband even though he has cavities.' The video is captioned: 'And that's on cavities being contagious.'
The video, which has been viewed more than a million times, has made people question if they might have 'caught' cavities from their partners in the past. One person commented 'New fear unlocked,' receiving close to 4,000 likes.
According to Dr John Featherstone, professor emeritus and former dean of the School of Dentistry at the University of California, experts have been aware of the transmissibility of tooth decay since at least the 1970s.
Tricia Quartley, DMD, a family dentist based and ambassador for the American Dental Association (ADA), said:
The bacteria that cause cavities can absolutely be spread via kissing.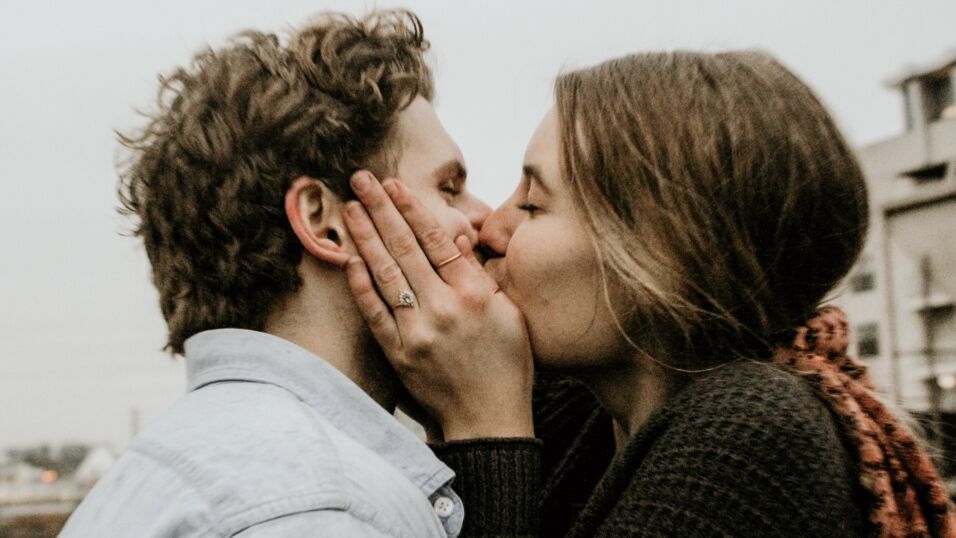 Dr. Eugene Gamble is a UK-based trained dental specialist, fellow of the Royal College of Surgeons in Ireland, and a member of the Royal College of Surgeons of Edinburgh. According to Gamble, Streptococcus mutans is the main cavity-causing bacteria which resides on the tooth's surface and inside saliva.
When we have this bacteria in our mouths, it can be transmitted in any scenario where saliva is being passed from one person to another, for example when kissing.
Sharing utensils can also cause cavities
Research from the University of Louisville has also shown that mothers with cavities can transmit cavity-producing oral bacteria to their babies when they clean pacifiers by sticking them in their own mouths or by sharing spoons.
However, the bacteria doesn't cause decay on its own. Featherstone said:
The second absolutely essential thing for tooth decay is frequent ingestion of what we call fermentable carbohydrates. So sucrose, glucose, fructose, high fructose corn syrup and bread for that matter.
The bacteria feed on the carbohydrates and produce acid in the process. This acid dissolves the calcium phosphate in our teeth, leading to decay and cavities.
However, that doesn't mean that you should swear off kissing. You can prevent cavities by following good dental practices.
This includes avoiding excessive ingestion of these risky carbohydrates. Featherstone said people should maintain 'very low frequency of ingestion of sugars during the day in between meals.' It also means 'brushing twice a day with a fluoride-containing toothpaste.'
Featherstone said:
Most of us have these decay-producing bacteria in our mouths. I do. And I don't have tooth decay – I haven't had it for decades.
According to Featherstone, you simply have to 'be careful if your partner has lots and lots of decay. They are going to transmit to you.' Take extra care with your dental hygiene, and:
If your partner is loaded with active decay, do send them to a dentist and get it fixed.
Read more:
⋙ Dental hygiene: Poor oral hygiene can lead to these deadly diseases, expert reveals
⋙ Dental hygiene: This is why eating cheese and chocolate is good for you
⋙ Dental hygiene: How long should you be brushing your teeth?