Waking up in the morning during the winter months is excruciatingly painful, but Aldi has found a way to make things a little easier for people who dread the feeling of cold air attacking their warm body. They're selling a heated dressing gown that'll warm you up right as you exit your bed—amazing!
Kirkton House Heated Coat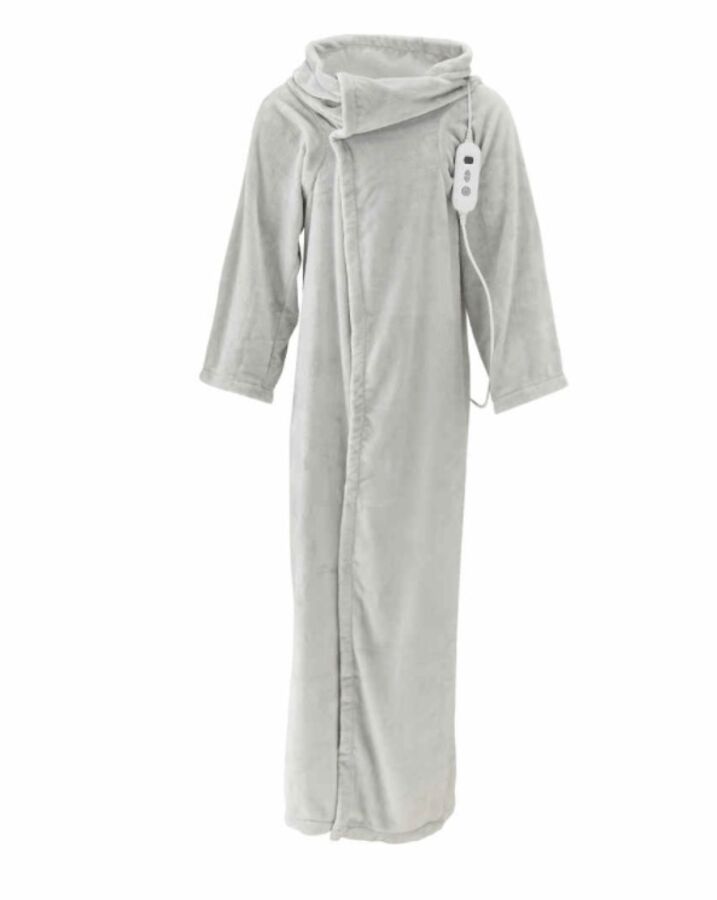 With the Kirkton House Heated Coat, you can now control the temperature at which your dressing gown heats you up. Aldi wrote on their website:
Fight off the winter chills with this Kirkton House Heated Coat. While the weather turns cold outside you can remain warm. This soft, cosy and heated coat not only looks great, but is practical too. All you have to do is wrap it around you, set your ideal temperature and enjoy that warm and cosy feeling.
The House Heated Coat is made of flannel fleece which has nine different temperature and timing settings. You can manipulate all the settings with a handy digital controller that is attached to the robe and it comes with overheating protection to ensure that it never gets too hot for you own good.
Read more:
⋙ Aldi's new shopping test can save you up to £600
⋙ Aldi, Lidl: Here's how you can make £30 an hour while shopping
⋙ Aldi's new checkout-free store is finally open to the public
Sold out
It gets even better because this magical robe from the future comes at an unbelievable price of just £34.99. One customer said that they'd rather buy two of these fancy products than spend extra on indoor heating. They said, as quoted by Daily Record:
Going to get two of these to save on gas.
This product has become so popular that it is already completely sold out online, but according to the Aldi website it is going to be available in stores from 27 January. You might want to save the date and show up early to your nearest Aldi store because the demand for Kirkton House Heated Coat is definitely through the roof.