Two episodes in to ITV2's brand new reality series, The Cabins, and we're already seriously invested in the relationship between Charlotte and Sarah. The ladies have been getting on like a house on fire and their deep chats and cute otter obsessions have gotten viewers massively rooting for them.
In Tuesday night's episode, Charlotte admitted she thought model Sarah was 'out of [her] league'. This prompted Sarah to open up, saying:
Don't say that. That would upset me if you thought that. I've always been told the only thing I've got is my looks. Leagues aren't a thing. I would hope someone would say I'm the person they want to be with because I'm funny, or I can talk or make them feel better.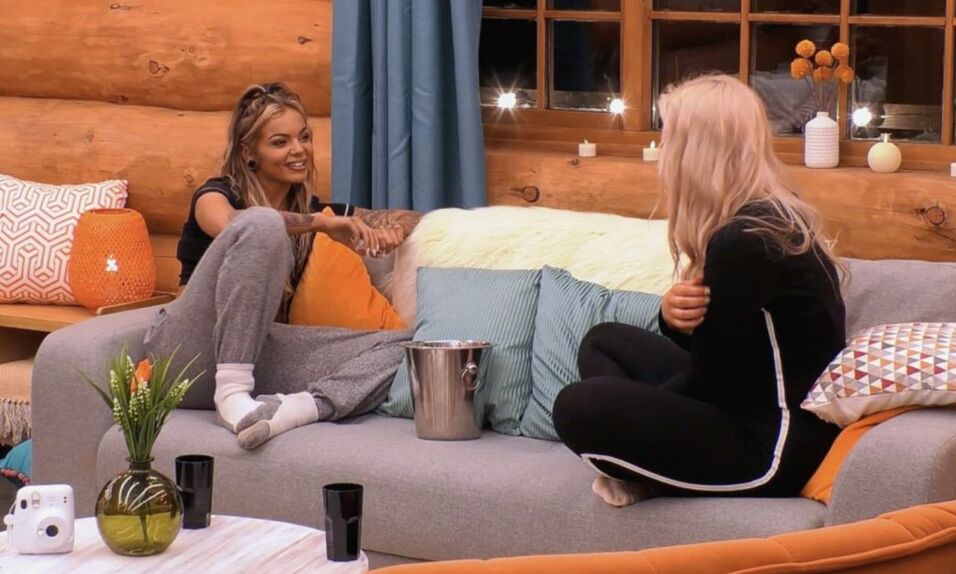 Who is Charlotte Taundry from The Cabins?
Charlotte is a 29-year-old Operations Manager from Stafford, although her family live in Sydney, Australia. She has only been dating women for around a year and a half and describes her type as 'more alternative girls. Tattoos, piercings… and more tomboy than really girly.' You can find her on Instagram @charlottetaundry.
Who is Sarah Hutchinson from The Cabins?
26-year-old Sarah is a woman of many talents, working as a fitness model, personal trainer, murder mystery actress and waitress. She describes her dream woman as either Emma Watson or Megan Fox and says she's been single for ages after 'choosing idiots' to go out with. She also has a number of tattoos – including seven names on her bum! You can find her on Instagram @_sarahhhutchinson
Are Charlotte and Sarah still together?
Filming forThe Cabins is already over so we're naturally wondering whether Charlotte and Sarah are still together IRL! However, they're keeping their dating status top secret for now. When a fan asked Charlotte on Insta, she responded: 'I can't tell you if I'm dating anyone or not, you can find out though, in like three weeks.'