She may only be 21 years old but Molly Mae Hague has already changed quite a bit since her teenage days. Whilst on holiday in Spain with boyfriend Tommy Fury and a bunch of pals, Molly Mae shared a throwback photo showing what she looked like as a teen.
In the picture, Molly Mae can be seen sitting in an office with her sister Zoe, both wearing matching yellow and red lifeguards' uniforms. The pair worked part-time at a local pool in their younger years.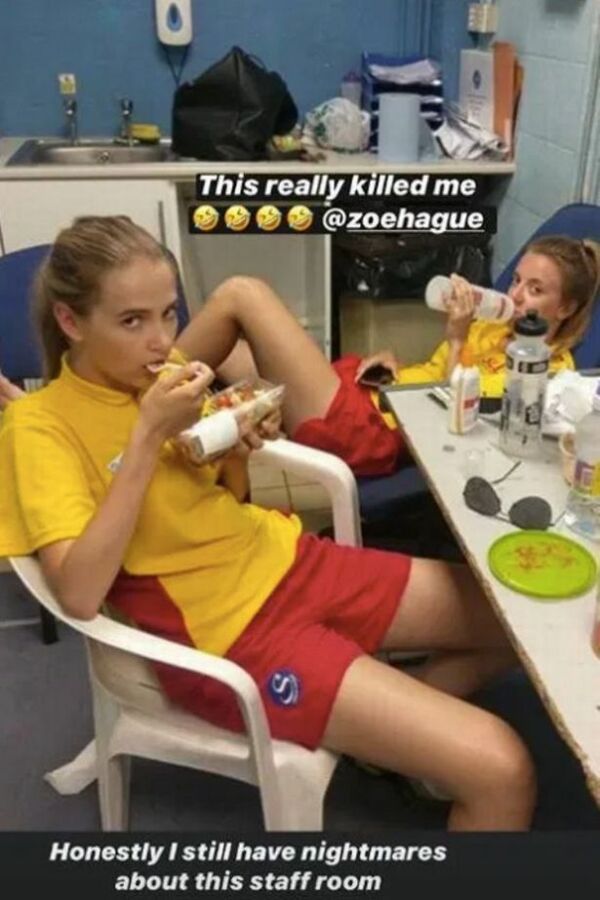 Molly Mae tagged her sister in the post, and suggested it wasn't quite Baywatch, captioning the pic:
This really killed me @zoehague. Honestly I still have nightmares about this staff room.
The pic proved Molly Mae hasn't lost her sense of humour after a difficult week. She has recently been forced to defend herself from vile trolls who called her 'lardy' after a paparazzi pic caught her unawares.
Molly Mae took to Twitter to slam the trolls, sharing a series of screenshots and writing:
I would genuinely love to know who writes these comments? Like how can you actually write shit like that and sleep at night? Beyond me.
While on holiday Molly Mae also took the time to hit back at those who accuse her of over-editing her photos. She wrote:
You guys have absolutely no idea what these paparazzi cameras do to your body. They make you look triple your size, I've even had paps add details to my cellulite so that they can sell the pictures for more money. I don't owe anyone an explantation and I never rise to comments but this has really frustrated me.
LIGHTING, ANGLES, OUTFITS AND ME KNOWING IM HAVING MY PHOTO TAKEN MAY POTENTIALLY BE THE REASON AS TO WHY I LOOK DIFFERENT. Rant over.