The fan in question, who goes by the username Steph0Sims, is a YouTuber who creates online content revolving around all things Sims related. Her latest creation? A hyper realistic version of the Love Island villa.
'Feels like watching a reality TV show'
The YouTuber is so keen on the hit match-making TV show that she decided to come up with her own version in the form of The Sims. She explained that:
Playing The Sims, especially when you let them go wild and do their own thing, literally feels like watching a reality TV show play out right before your eyes. You never know what they're going to do next and that's the fun of watching reality TV.
The mega fan of the show admitted to having spent a very impressive 15 hours to create the entirety of the villa so that it could look as realistic as possible. She went on to say:
Literally just guessing! Love Island didn't release any floor plans, so I had to work it out as I went along based on the size of rooms and furniture.
And added:
Every single object had to be placed individually including all the strip lights on the floor, so I ended up with 15 hours of recorded footage.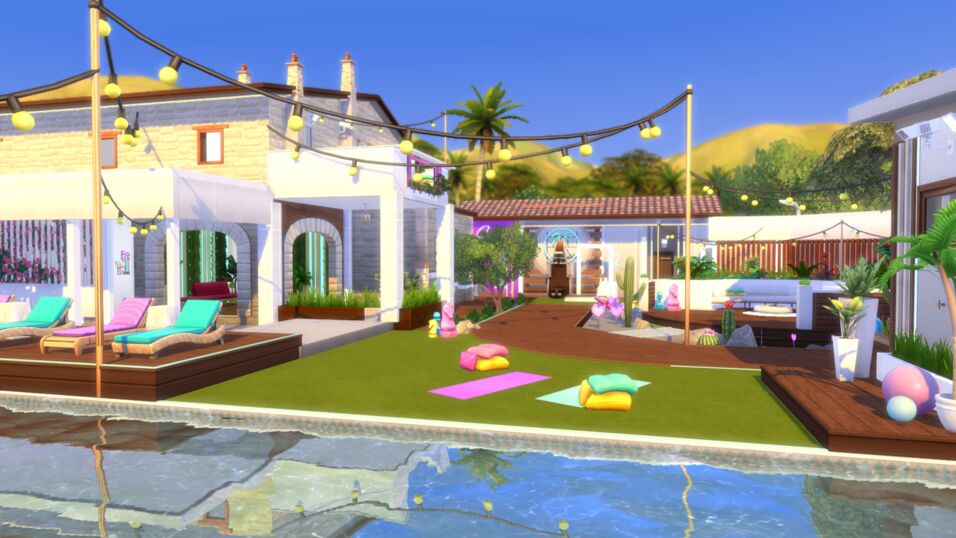 How does she feel about the current series of Love Island?
When asked what her thoughts were on all the juicy drama happening on the current series of Love Island, she said:
Watching Ekin-Su and literally whatever man she is coupled up with sneak around the villa kissing and try to not get caught by other Sims is the only thing I care about.Ekin-Su is the main character. Ekin-Sim coming soon.
Read also:
⋙ Molly-Mae Hague left horrified after destroying her £32,000 dream car
⋙ Love Island announces a major news about future seasons
⋙ Ex-islander reveals a shocking truth about the recouplings on Love Island