The Great British Bake Offhave finally ket the cat out of the bag and dished with the public the contestants for their upcoming season.
Recently, Channel 4 bosses announced that the Great British Bake Off would be hitting our screens by the end of the year. Fortunately, it seems we will be graced with Britain's greatest baking challenges sooner than we thought as filming for the show has already finished and this year's contestants have been leaked.
Actually the show will be back on the air with its newest season on the 22nd of September so mark your calendars!
Great British Bake Off 2020 Contestants
This season brings a host of experienced and amateur bakers from a huge range of backgrounds. But, from armed guard to music teacher only one will end up taking home the winning title.
Dave, armed guard.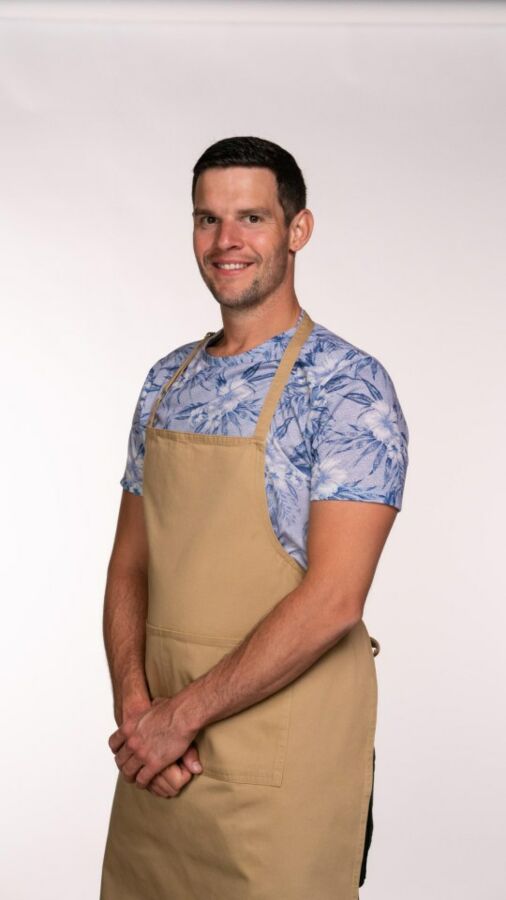 The first contestant of the line up is a 30-year-old armed guard named Dave. The Hampshire man claims he has had a keen interest in baking ever since he was a child. Dave's specialities lie in bread making. The fresh pretzels, baguettes and brioche are sure to be a hit with Paul! When speaking about entering the tent for the first time Dave stated:
It felt like a long build-up and that there were many hurdles to overcome first. It was a dream come true walking in on that first morning. I remember meeting Matt Lucas and realising that he was as nervous as I was being there. Meeting Noel was a lifelong dream so meeting him was something I won't forget!
Hermine, accountant.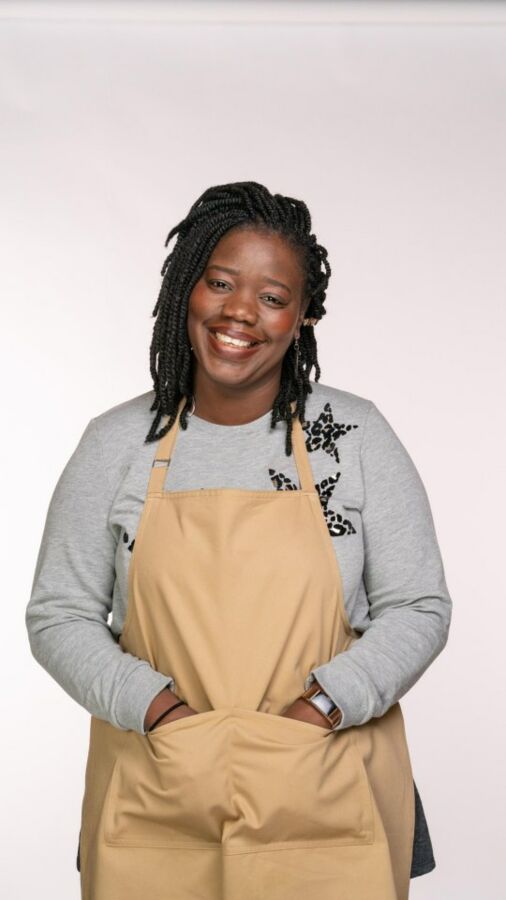 Hermine is a 39-year-old accountant living in London. However, she grew up in Benin, West Africa, often baking for her family gatherings. Hermine claims her speciality is savarin cake...delicious! She also has a hand in making millefeuille, éclairs and entremets so she may be the one to watch this season. Hermine spoke about entering the tent:
I thought it might not go ahead so to finally get into the tent that first morning was surreal. I could not believe I made it in. My strength is my understanding of how ingredients work together and how to get flavours right. My weakness is the ability to get a clean neat finish under time pressure.
Laura, digital manager.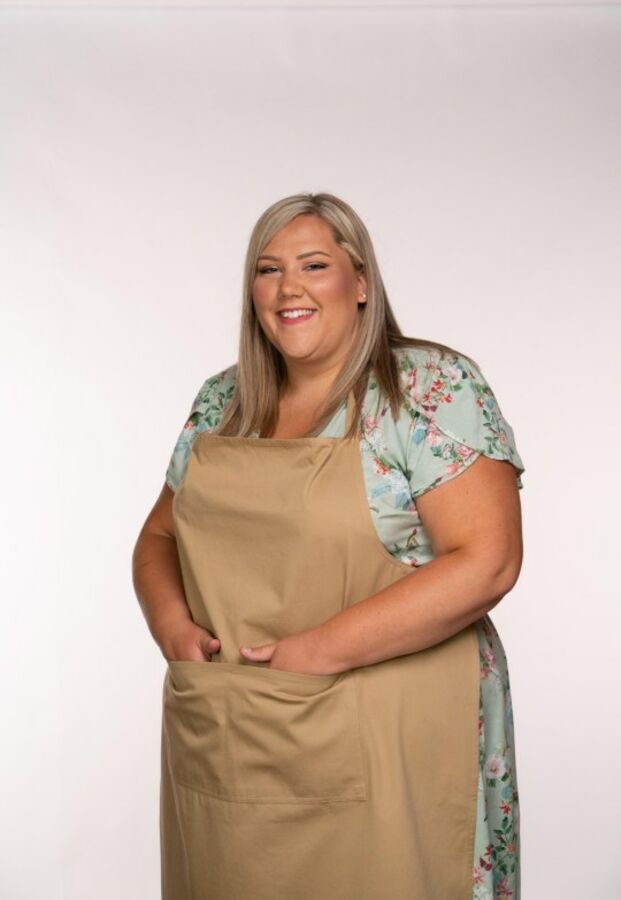 Laura is a 31-year-old from Kent who volunteers at Samaritans in her spare time as well as baking. The digital manager claims her special skills lie in citrus treats and decoration so be prepared to see some perfectly piped cakes at Laura's station. Laura also claims to do well under pressure so while others are flailing about in the kitchen this baker will definitely be keeping her cool. Laura spoke about her experiences on the show:
I was really excited about the whole experience but I think I was especially excited to meet Matt Lucas. I saw him in Les Mis last year and he was incredible. I was very star-struck when I first saw him and made a bit of a fool out of myself. I think my first words to him were "OMG I LOVE YOU."
Linda, retirement living team leader.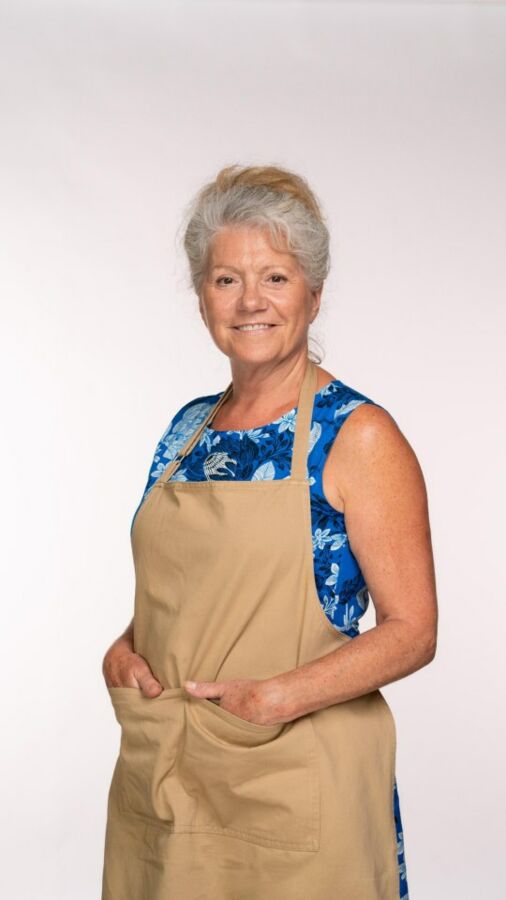 61-year-old Linda lives in East Sussex and claims she also discovered her love for baking in her youth when she would visit her aunt's dairy farm. Linda's strong point in the kitchen comes in the form of sausage rolls, a classic treat for any Brit. But, despite being an experienced baker Linda admits that her timekeeping skills may bring her downfall. Linda described her experience in the tent:
I'll never lose that magical feeling I had when I first walked into the tent and that will stay with me as one of my moments. It's never too late to chase your dreams.
Loriea, diagnostic radiographer.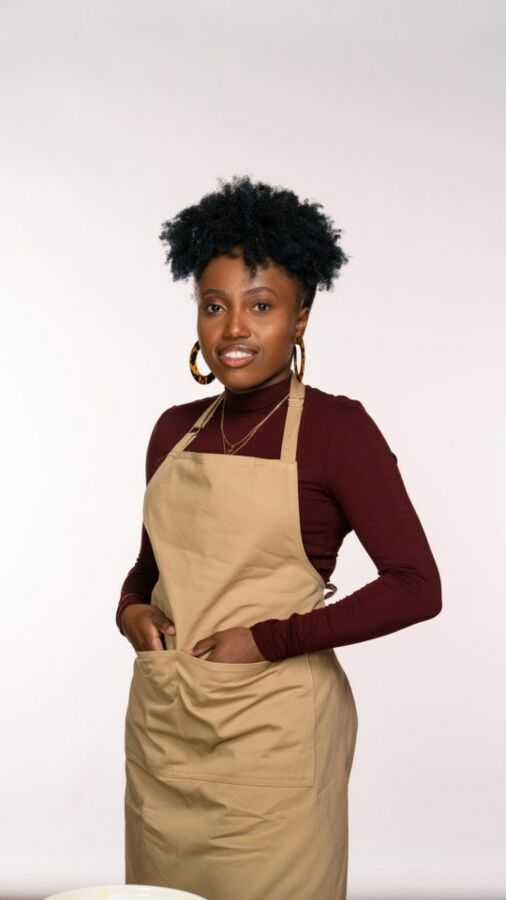 Loriea is a 27-year-old radiographer whose many talents include athletics and baking, a mighty balanced set of hobbies if we do say so ourselves.
Just like many of the other contestants so far, Loriea's passion for baking was ignited at a young age. But, Loriea likes to show her Caribbean roots by using a vibrant flavour palette of coconut, chillies and cinnamon. Loriea claims her exotic flavours could prove to be too much for British tongues and the creative baker struggles not to add her own pizzazz to her dishes:
My strength is my cool and calm nature and my ability to work well under pressure. Outside of these I think I have great strengths with blending untraditional flavours. However, these are not always to everyone's taste. On the other hand, my weakness lies in my inability to follow a recipe without having to put my own twist in, I struggle to think in a simplistic way.
Lottie, pantomime producer.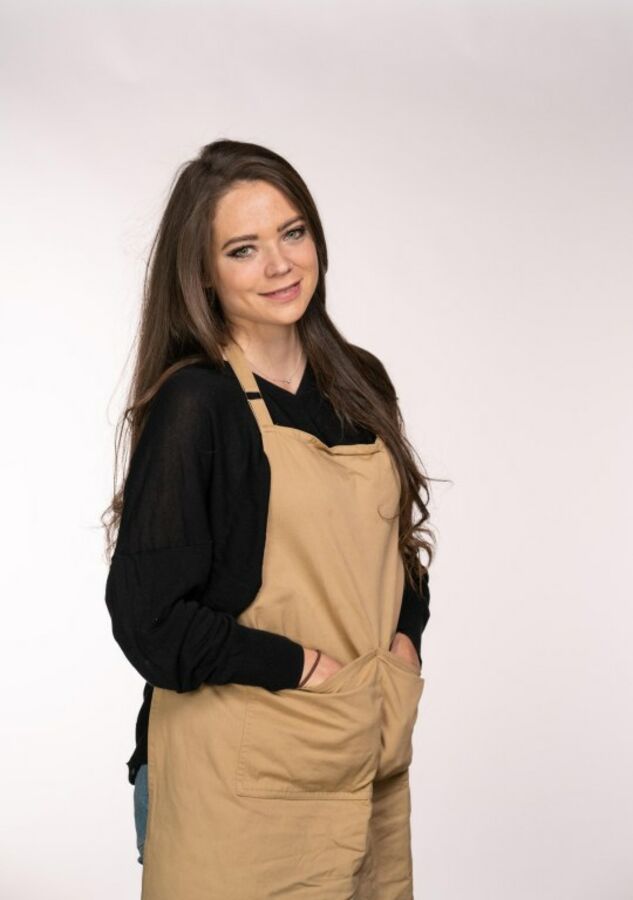 31-year-old Lottie is a pantomime producer from West Sussex believes that baking skills were in her blood as her grandmother was a cake fanatic. Lottie claims she used to watch baking shows when she was younger instead of playing with her toys, so hopefully, all the screen hours will come in handy in the competition. Lottie spoke of her experience with the Great British Bake Off:
I was most looking forward to meeting the other bakers and Noel and Matt. They didn't disappoint! As a group we got really close really quickly because we were all living together and that made it feel extra special.
Makbul, accountant.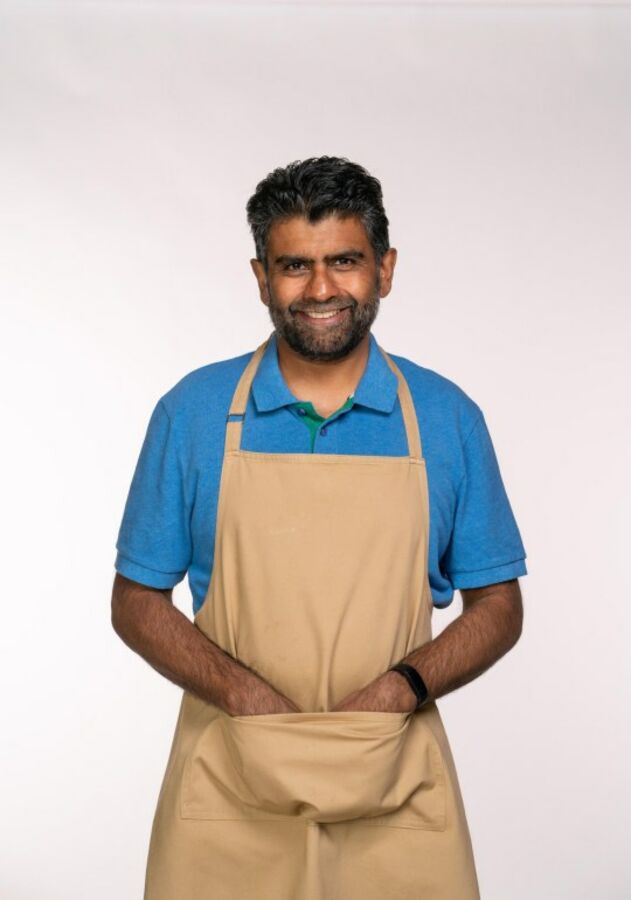 Makbul is a 51-year-old accountant in Greater Manchester who has smartly taken up beekeeping so he can use his homemade honey on his baked goods...What a secret weapon!
Makbul is a self-taught baker who used baking shows and cookbooks to teach him the coveted art of pastry making. He often makes Asian nankhatai biscuits for his family during holidays such as Eid and claims that his children are his harshest critics. He stated:
As a baker, one of my biggest strengths is that I'm not daunted by much. I will have a go. My biggest weakness is the mess I create. To see the tent for the first time was thrilling. To actually go into it was like stepping into another world, "at last, I am here!"
Marc, bronze resin sculptor.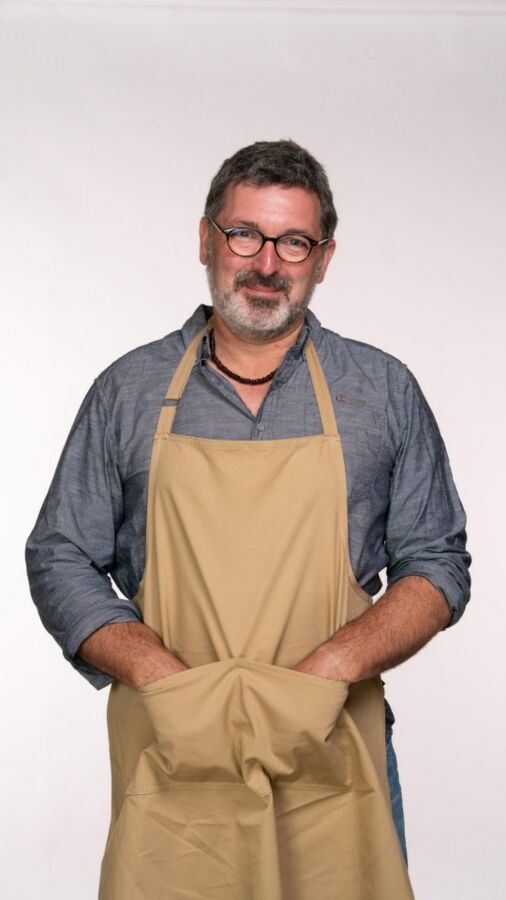 51-year-old Marc is a bronze resin sculptor so we hope to see some gorgeous creations coming from his direction! The Cornwall based man claims he turned to baking to deal with the loss of his leg after a motorcycle accident. Before the accident, Marc had a passion for travelling and climbing which he has recently started to undertake again. Marc spoke of his first week in the tent:
Being surrounded by 11 other great people, all in the competition with me, and I just remember feeling the very positive and exciting energy in the tent. My strengths are definitely bread and any dough based recipes – my weakness is cakes.
Mark, project manager.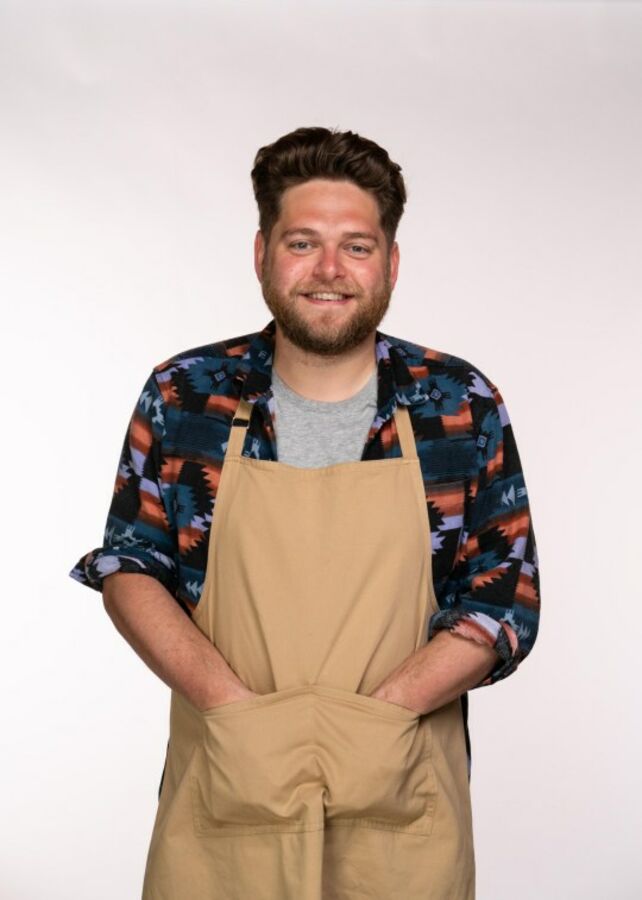 Mark, 32, is a project manager from Liverpool who admits he enjoys a good stroll in the countryside. And, just like any man of the North, Mark fell in love with baking all due to the mac 'n' cheese pies that he often bought at a pie shop near his university.
But, pies aren't the only things that Mark has up his sleeve as he has also perfected the art of making multi-tiered wedding cakes and enjoys flavours from Asia and Africa where he regularly visits as part of public health research programmes. Mark said:
I think I am quite a versatile baker and always up for a challenge. My biggest weakness is baking to a time limit – at home I spend hours (and sometimes days!) baking something as a way of de-stressing, so I wasn't sure how I would deal with that in the tent!
Peter, accounting and finance student.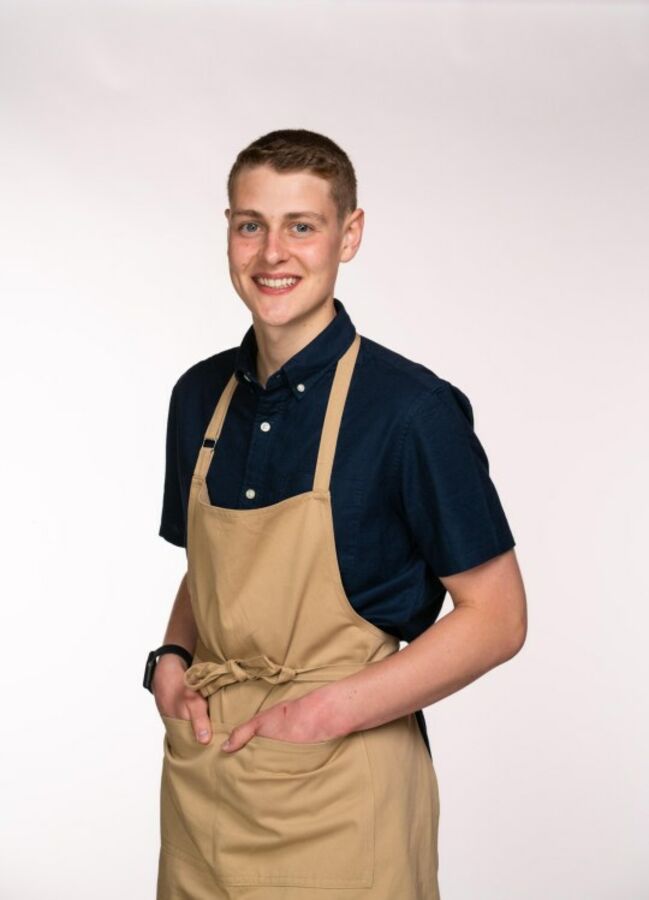 Peter is the youngest baker to joining theGreat British Bake Off this season and is an accounting and finance student in Edinburgh. Peter is also perhaps the biggest fan of GBBO as he claims he was just 12 when the show inspired him to start baking. In fact, Peter has watched every season of the show since it started, all the way back to the days of Mary Berry!
Peter loves to pay homage to his Scottish roots in his baking by using ingredients like whiskey, honey, oats and berries. Our mouths are already watering. Peter spoke about his best moments on the show:
Just being in the tent with the judges, presenters and other bakers and realising that I was ON THE BAKE OFF!!! I was just so excited to get baking in the tent and fulfil this amazing dream.
Sura, pharmacy dispenser.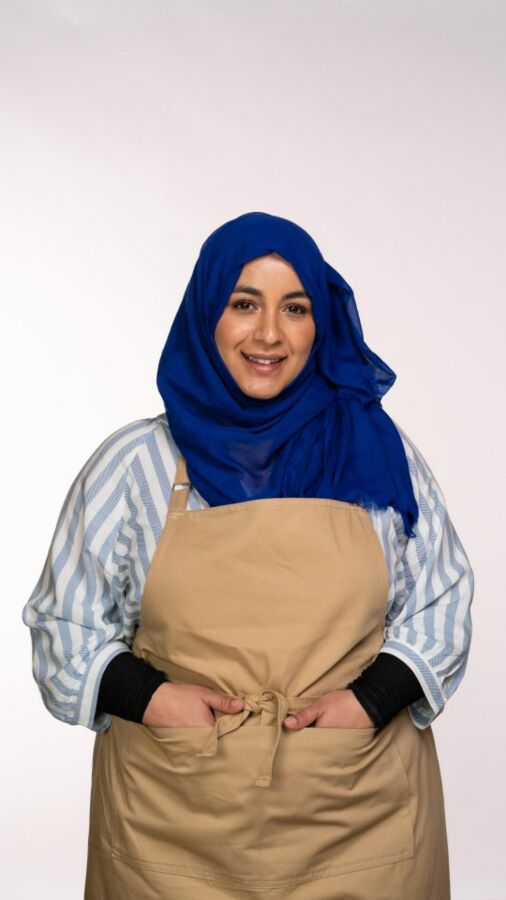 Sura is a 31-year-old pharmacy dispenser from London who outside of baking also loves travel, architecture and design. The love of baking was passed down to Sura by her family as it was an action used to show love, affection and respect. Sura mostly sticks to the flavours from Turkey, Iraq, Iran, Syria and India and claims that she was most looking forward to meeting Prue:
I was looking forward to meeting Prue the most. I have watched her for many years on TV and I just loved her passion for food and flavours and her immense knowledge on it all. She inspired a lot of my baking in my early 20s.
Rowan, music teacher.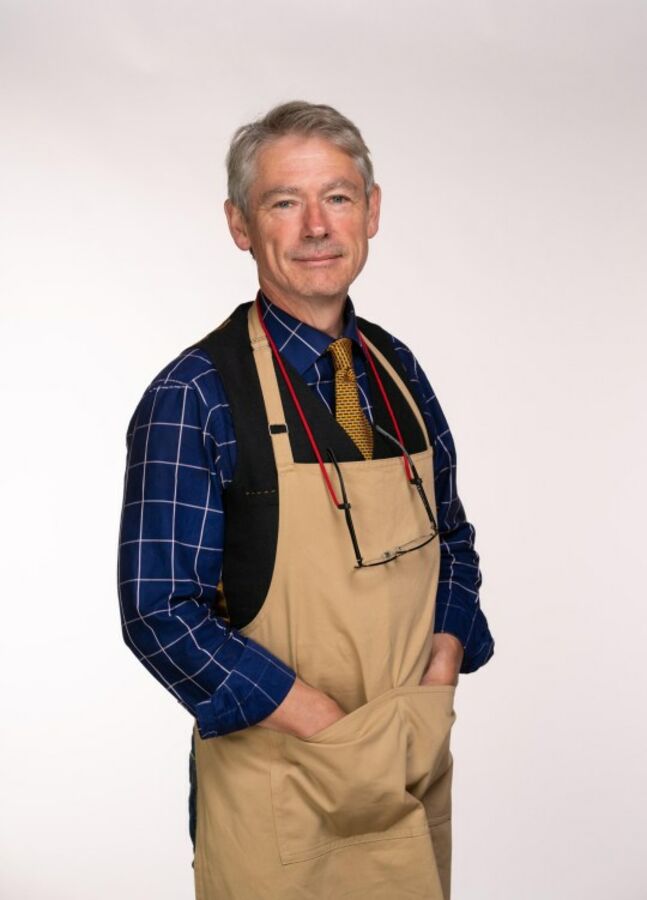 The last contestant of the lineup is Rowan, a 55-year-old music teacher from Worcestershire who has a passion for French pâtissérie. But, his skills don't stop there as Rowan has also managed to perfect Georgian styled layered cakes. Rowan has labelled his baking style as ostentatious which might just come in handy for him in the competition. Rowan spoke about the coronavirus guidelines set in place for the competition:
It was very exciting and seemed unreal after all the uncertainty and the vast amount of preparatory work. My strengths are ambition in ideas and design. My weakness is over-ambition and no interest in timings!
These fresh faces will be making their debut on-screen on the 22nd of September so it's time to weigh up your choices now and decide who you think will be this seasons winner?