Once gracing the skies with their incredible elegance, Boeing ceased its production of its 727 models back in 1984. Many of the retired models were laid to rest in the so-called 'Plane Graveyard', the biggest of its kind in the Arizona desert.
Bruce Campbell however, managed to pick himself up one which would later turn into his future home.
His unusual home is situated in the middle of the countryside in Oregon in the United States. He originally bought the plane for $100,000 USD (£73,830).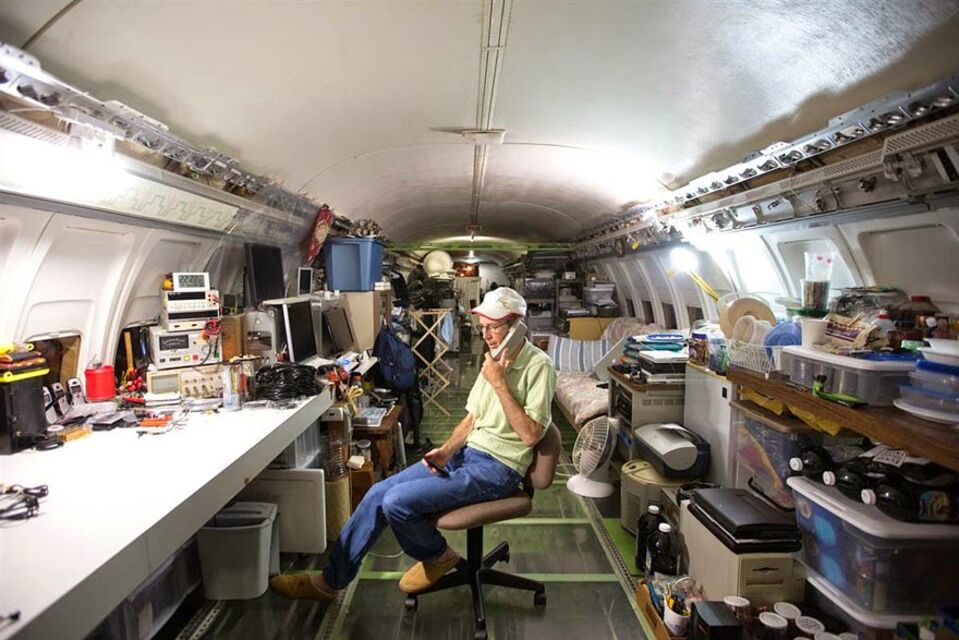 When operational, the plane was used to transport 200 passengers and so has a living space equivalent to over 1000 square foot. But Bruce's high hopes haven't stopped there - he now wants to get hold of a Boeing 747 for his second home!