Mary Magdalene has always had one ultimate goal... To have the biggest body parts possible. Since the start of her career, the ambitious lady has had threeboob jobs, three butt lifts, hip fillers, fat reduction, countless lip fillers and not to mention her famous vagina surgery, all of which was funded by her sugar daddies.
Magdalene already has achieved her goal for one body part as she now has the biggest vagina in the world. The extreme goals don't come without extreme sacrifices and the controversial surgery went badly wrong. The model ended up having to have a reduction after one side of her labia was growing and swelling uncontrollably.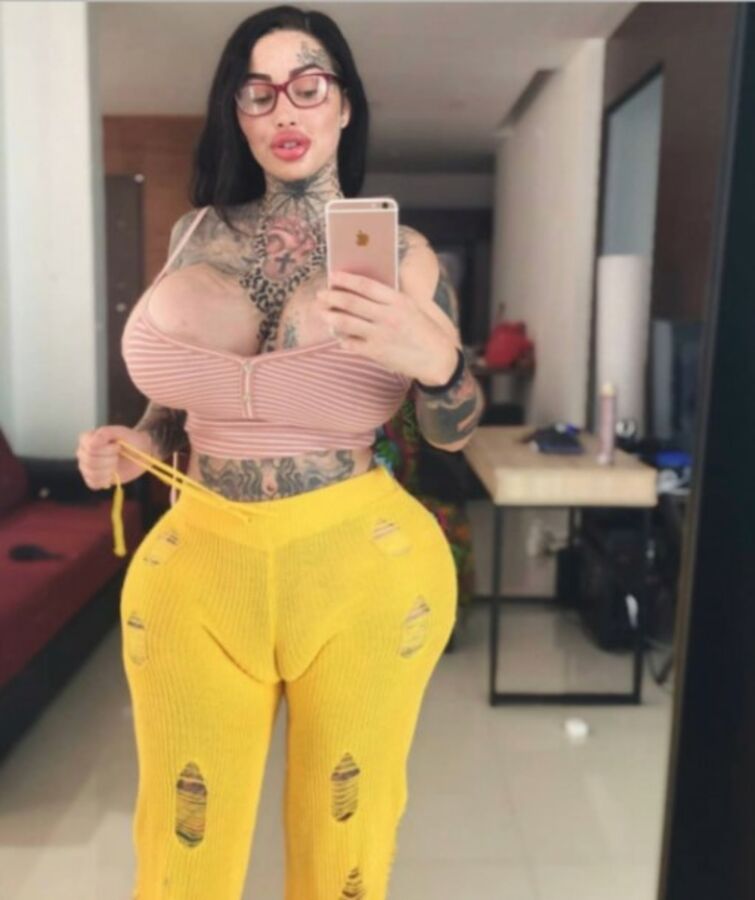 But that isn't Magdalene's only hindrance as the model reveals she can also no longer whistle or drink through straws as her lipsare just too big. Mary stated:
The negatives [of my surgeries] are that I can no longer drink out of a straw and I can no longer whistle because my lips are too big. Another negative are the complications from my vagina surgery, but I am optimistic that will get repaired. The biggest positive is my sex life; my over-sized body parts make everything way more fun and my surgeries in general have just became great for my business and brand.
Mary revealed that she has spent a whopping £80,800 on her multiple surgeries and plans to keep the trend going despite some plastic surgeons turning her away:
The doctors think I don't need any more surgeries but respect the fact that I have my own unique aesthetic, and are open to helping me achieve my goals.
Despite the issues arising from her vagina surgery, Magdalene is confident that her next procedure will be worth it. Mary has already started planning another breast enlargementbringing her one step closer to her goal:
I plan to have my next boob surgery in a couple months. I'm on the fence with what route I'm going to take, but I plan to have the world's biggest boobs.
Even as it is Magdalene has already created such a striking look for herself that she claims she has caused car crashes:
I get a lot of dirty looks and have literally caused car accidents. I often have people stop me on the street begging for my number and desperate to give me money. The wives and girlfriends try and distract their boyfriends and husbands when I walk by because they are jealous, they will stare at my sexy body and get turned on.
The Instagram star has amassed over 300,000 followers since the start of her career and due to the lockdown she has revealed that she has taken to virtual stripping to make a living, charging £85 for just five minutes:
I do a chat and a sexy strip tease, although sometimes I am just a therapist. Some people just love having someone to talk to. I get all sorts of different requests. some people just want to see me eat, twerking, trying on clothes. I also get foot fetishists – I've even had people begging me to humiliate and insult them.