Cora Ruben can say that she is possibly the youngest girl to undergo cosmetic surgery. At just two years of age, she is the first person to undergo liposuction on her hands. They're so big that her daily life is an ordeal and her parents have had to agree to resort to surgery for the sake of her health.
From the moment she was born, doctors noticed that the baby hadswollen hands. At first, they ruled out that it was something serious and credited the swelling to the birthing process. However, her problem persisted and paediatricians diagnosed her with lymphedema as a baby.
Lymphedema is a disease that affects the lymphatic system and causes protuberances formed by the accumulation of fluids throughout the body. In Cora's case, the most striking swelling is in her hands, but the girl also has lumps in her belly, in her legs and in other parts of her body. It is an incurable and chronic disease for which the only remedy are massages.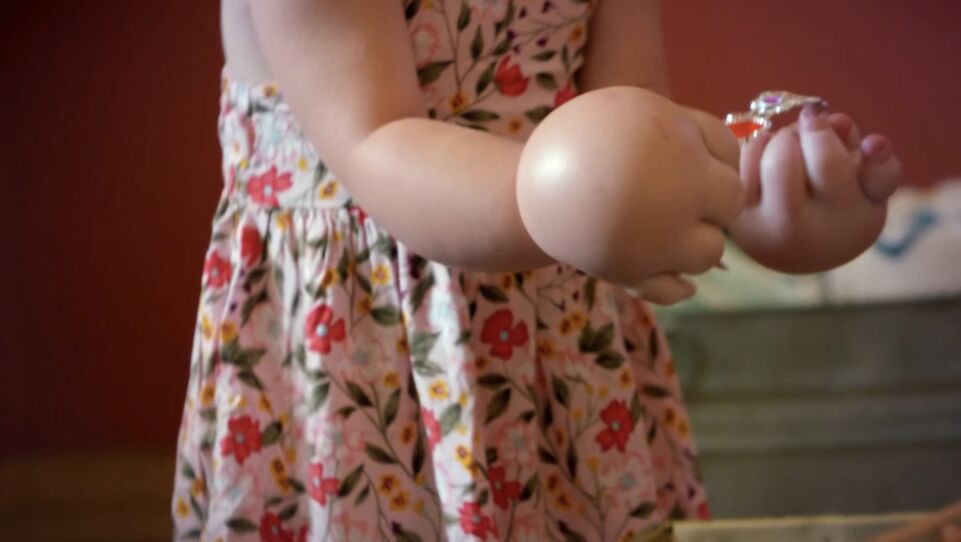 After several failed treatments, her parents travelled with the girl to Germany to see the best experts in the field. The results of the tests run on Cora were hopeful, only 20% of the bumps on her hands were liquid, the rest was accumulated fat. The reason for the cluster, which is not related to lymphedema, is unknown.
Specialist Etelka Földi suggested the family resort to liposuction, which would considerably reduce the size of the girl's hands and allow for better treatment of the concentration of a fluid.
Little Cora's hands have experienced a significant improvement.
Take a look at the video above for more details...