Perhaps one of the most beloved Christmas traditions (other than opening all your gifts) is sitting down with your family and friends and watching the likes of Home Alone or Elfwhilst kitted out with a box of Quality Street.
Well, it seems like the Royal Family isn't exempt from this tradition either and even the Queen enjoys a good Christmas film. But her favourite is nothing like you'd expect.
Every time you turn on your telly at Christmas you're met with a smorgasbord of Christmas films - including those that aren't really festive but are always on at this time of year anyway - such as The Midnight Express, The Nightmare Before Christmas, Elf, Home Alone and dare we say it...Harry Potter.
But, out of all the Christmas movies in the world, Her Majesty loves nothing more than to settle down in front of the fire with her grandchildren and watch Flash Gordon.
Now, we know that the Royal Family has some funny Christmas traditions but this 1980's sci-fi space opera film definitely takes the cake.
The story involves football player Flash Gordon and his friends who, after a plane crash, end up on the planet Mongo only to find themselves fighting against Ming the Merciless in order to save Earth.
The news of the Queen's special preference comes straight from the mouth of Brian Blessed himself, who plays Prince Vultan in the film. The 83-year-old spoke to Edith Bowman on Yahoo Movies and explained:
The Queen, [Flash Gordon] is her favourite film, she watches it with her grandchildren every Christmas.
Blessed then went on to make his best Queen Elizabeth impression stating:
You know, we watch Flash Gordon all the time, me and the grandchildren. And if you don't mind, I've got the grandchildren here, would you mind saying 'Gordon's alive'?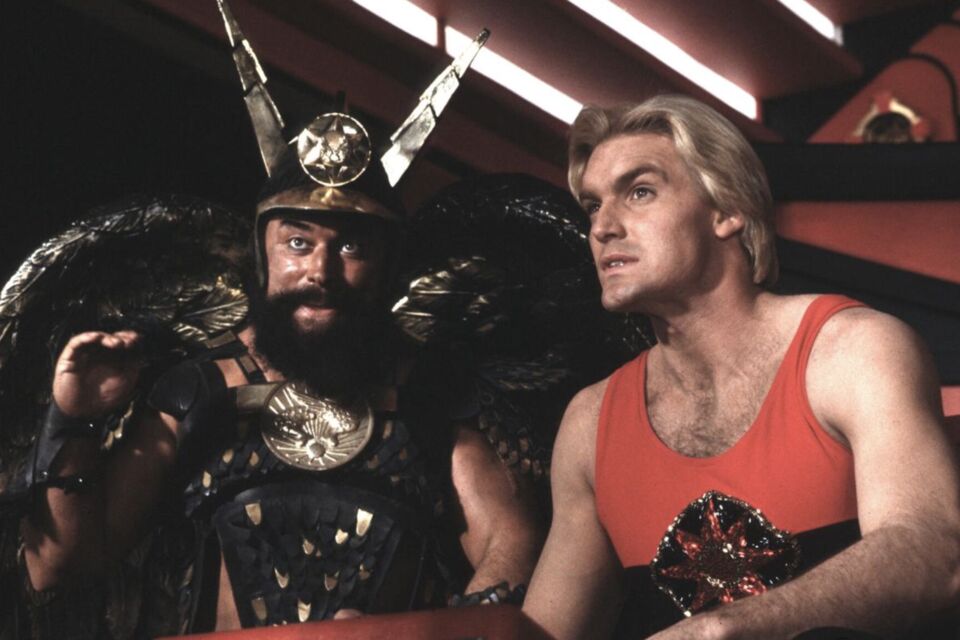 Traditions disrupted
WatchingFlash Gordonisn't the royal family's only Christmas tradition as they are also known to give out their iconic yearly Christmas cards as well as a game of football on Christmas Eve.
Sadly, many of their traditions will have to be out on hold this year as due to the pandemic the Queen will be gathering with Phillip for a quiet Christmas at Windsor Castle where the two have been isolating.
Upon William and Kate's return from their UK train trip, they reunited with the Queen for some Christmas carols from the Salvation Army, to which Her Majesty made a rather sad comment about the holidays. The Queen spoke to the charity service stating she was so happy they were able to play some carols as she believes this may be the only chance to hear them.
But, even without family, football and carols, the Queen still has one Christmas tradition waiting for her, and his name is Flash Gordon.